We caught up with Edward Enninful at the Anna Sui show on Monday night to find out how things are going at British Vogue and what models he's favoring for the coming season. 
Do people now ask to have their photo taken with you at fashion shows?
[Laughs] Yes, it's weird! 
When did that start happening?
I guess it's because of the job I do, you get more recognizable. It doesn't mean anything. 
In the September issue of British Vogue you have Victoria Beckham with her kids and no David and the subscriber cover has the whole family. What's that about?
We just thought, "Why not?" The subscribers are happy because they get something very special. We do two covers every month. 
What's been the most rewarding cover since you've been there? 
They're all quite rewarding actually, for different reasons. Obviously there are some that cause a debate and that's quite fun like the eyebrows on Rihanna. I love a cover that causes a stir. Where's David? That's always fun.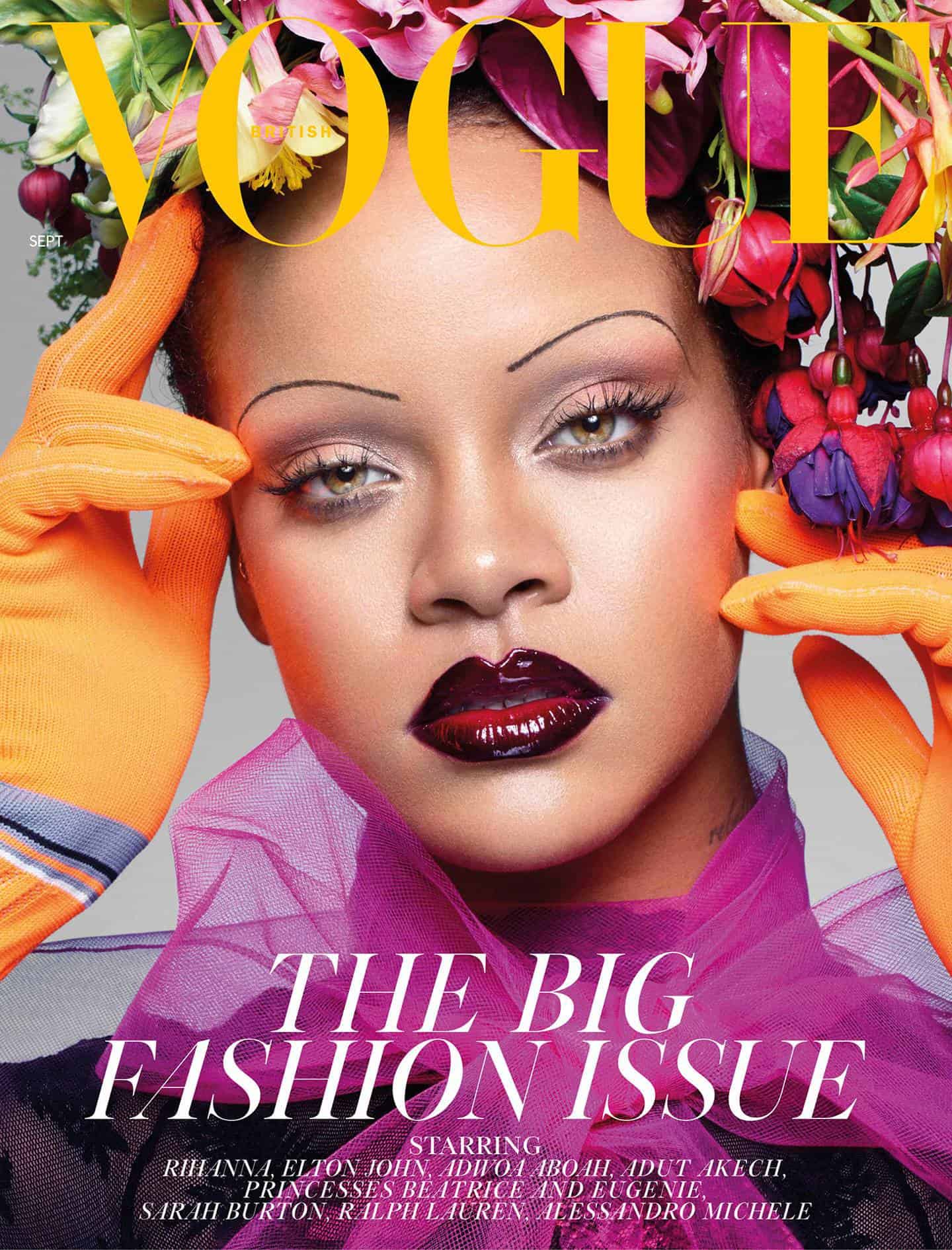 Do you have anybody on your bucket list?
Not professionally. Just personal things that I want to do. I want to go to the Fiji Islands. I've never been. 
What's been the biggest surprise since taking the job at British Vogue?
I've never really slept, but I didn't think it was possible to get even less sleep. The biggest surprise is the way that people have embraced the magazine and the idea of diversity and inclusivity. That I love. 
Your sales are up! Do you know the numbers?
You'd have to call my office. I try not to pay attention. A friend of mine said if you listen to the good, you have to listen to the bad. 
Our favorite fashion week question is asking you who your favorite models are…
I'm crazy about Adut Akech and Fran Summers. Those are my two favorites. She's not new, but I also love Vittoria Ceretti. 
What are you looking forward to this season?
I always love Anna Sui. She always takes us on a journey. I wish I got here earlier to shop.
As we were finishing up our interview, a fan approached and asked "Would you mind taking a picture of us?" Sure thing. 
Subscribe to our newsletter and follow us on Facebook  and Instagram to stay up to date on all the latest fashion news and juicy industry gossip.