What: A super-cozy teddy bear fleece sweatshirt made from 35 recycled plastic water bottles. Thirty five! In case you didn't know, all synthetic fibers are made from plastic: polyester, nylon, organza, faux leather and faux fur, and just about every "tech" fabric you can think of. These sweaters might be made of water bottles, but they feel like they are made out of soft, fluffy clouds.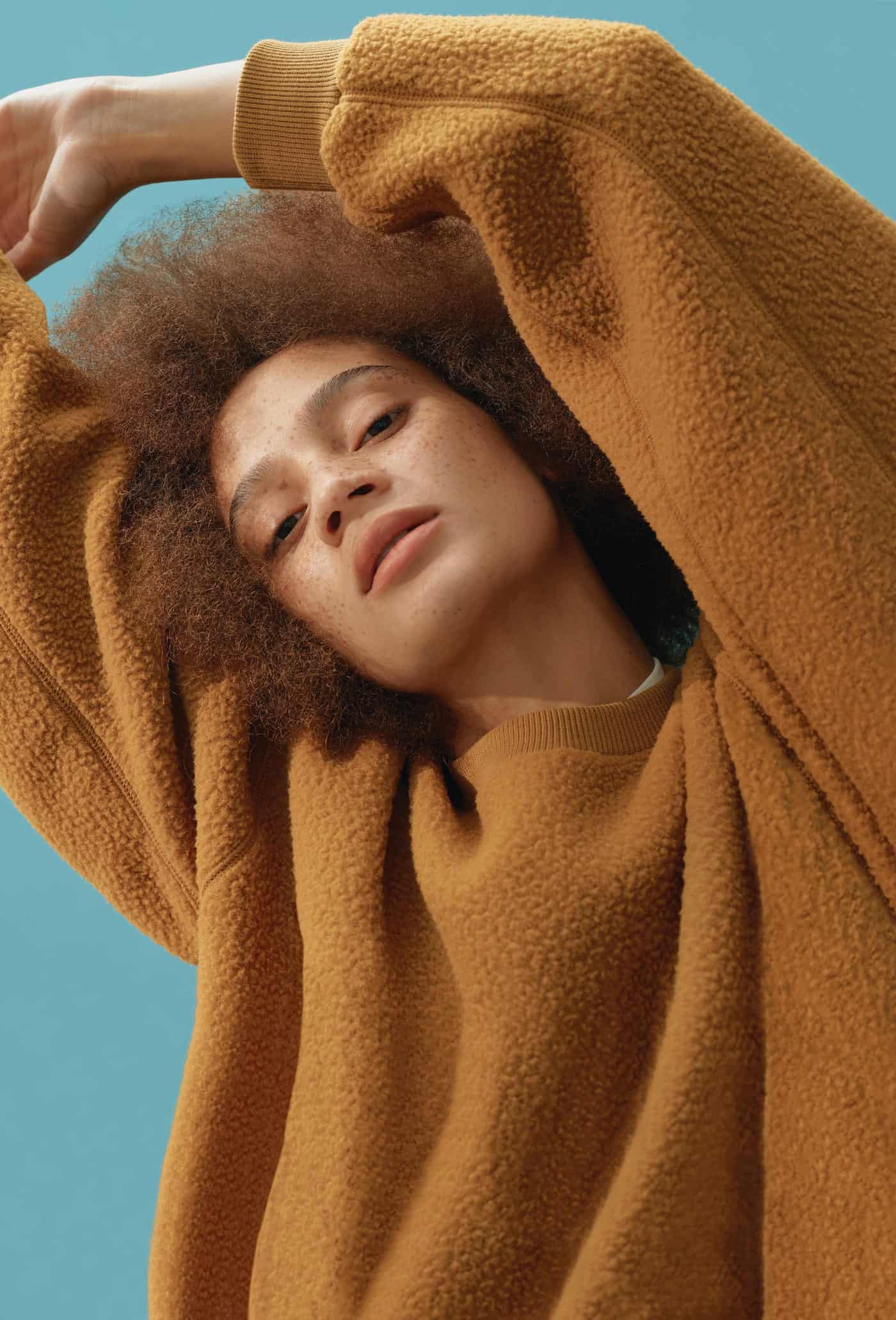 Also, it comes in six awesome colors, so, you know, options!
Who: Founded in 2011 by Michael Preysman, Everlane is a direct-to-consumer retailer known for its deep-rooted commitment to radical transparency in pricing, ethical manufacturing, and social responsibility. By cutting out the middleman and sharing the true cost and markup of each product, Everlane has become a distinguished leader in the transparent retail space and a disruptor of the luxury clothing industry. Building on the brand's transparent values, Everlane has put sustainability front and center; launching denim made at the world's cleanest factory that recycles 98% of its water, runs on alternative energy and repurposes byproducts, and releasing the Clean Silk collection; produced at a leading LEED-certified and bluesign certified factory, where all silk will be dyed and washed with 100% recycled water and 100% renewable energy by 2022.
Why: There are over 8 billion tons of plastic polluting the oceans, clogging landfills, and destroying the planet. In the past year alone, over 400 million tons of plastic have been produced. This sweater, and the capsule collection of which it is a part, are part of a much larger initiative at Everlane to address the global plastics crisis. Everlane is committed to stopping the production of new plastics and renewing what's already here; pledging to eliminate all virgin plastic in its supply chain by 2021. Also, this sweater is just plain dope.
Where: Everlane.com
When: The ReNew collection, of which this sweater is a part, goes on sale Wednesday, October 24, but you can sign up for the waitlist now at Everlane.com.
How (much): $55
Below, check out the rest of the collection, which includes pieces for both men and women, each in a range of colors.
Subscribe to our newsletter and follow us on Facebook and Instagram to stay up to date on all the latest fashion news and juicy industry gossip.