Bella Harris grew up as Hollywood royalty, but she certainly isn't resting on her laurels. The driven 19-year-old is now modeling, studying, and preparing for world domination. What motivates this fresh face? THE DAILY delves in!
Your dad is James "Jimmy Jam" Harris, the legendary music producer who has worked with everyone, including Janet Jackson and Mariah Carey. What was your upbringing like? 
Every year, we'd go to the Grammys. It was a staple in our life—we still go. We'd go to concerts and afterward, the singer would want to meet my dad and fangirl over him while my brothers and I were fangirling over the artists. It was so cool to see, because it's obviously not something most people
get to experience.
Who were some of the biggest stars you've gotten to meet over the years? 
I think I've met everyone at this point…Rihanna, Beyoncé, The Weeknd, and Drake. You name it,
I've met them. Because of that, I got to Snapchat for Teen Vogue at the Grammy Awards. I also did [a Snapchat takeover] for V Magazine, where I took people behind the scenes to show them what the Grammys were like from the artists' perspective. That experience merged fashion and music, which are huge staples in my life.
Did you have any desire to be in music?
When I was 8 years old, I went on tour with Andrea Bocelli. I did a Christmas special with him and David Foster; we performed in Las Vegas. These days, I want to learn how to play piano or guitar. I have no desire to be a singer now, but maybe in the future. My main focuses are modeling and school right now.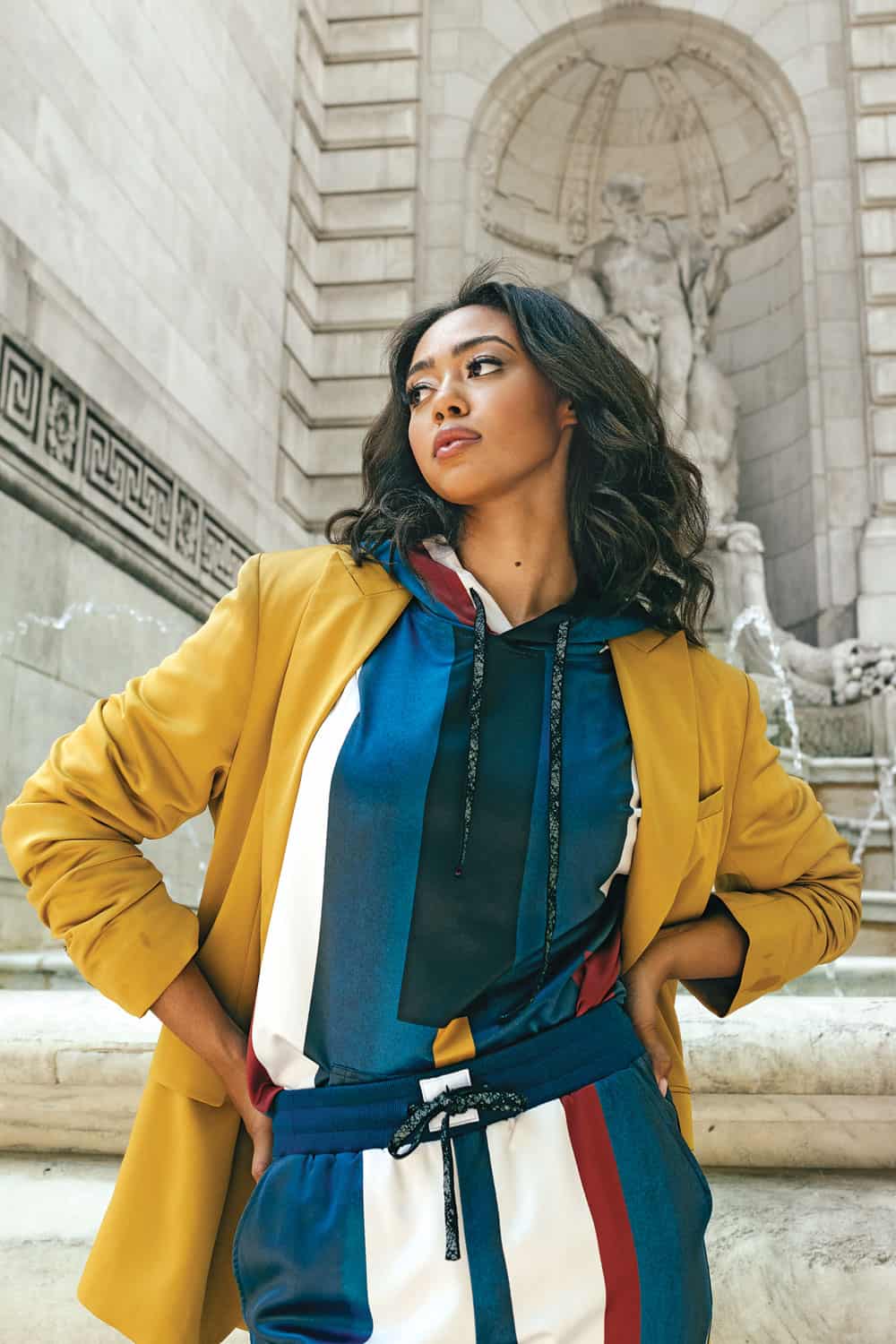 How were you discovered as a model? 
I've been with Elite for one year. The owner, Eddie Trump, has a mutual friend with my dad, so I met with Eddie and the other agents at Elite and ended up signing with them. I had been with LA Models, which I signed with when I was 13. I was tall and people kept asking if I should model.
You're still in college. What are you studying?
I go to FIDM [Fashion Institute of Design and Merchandising] in Los Angeles, and I'm studying apparel industry management. We learn how to sew, sketch, marketing, branding—everything that goes into owning a brand. It's been beneficial. I've had capsule collection opportunities, so I wanted to get the behind-the-scenes experience to see how everything is done before I delve into fashion. I wanted more knowledge.
You're a Gen Z girl. What does that mean to you?
I've done research on our generation, and we're about taking ownership rather than working under someone. We want to be bosses. We also want to make the world a better place. Gen Z is compassionate, diverse, and open to everybody. We see the bad in the world and want to change it. We're the first generation born [and raised] with cell phones. Our whole lives, we've only known the iPhone and technology.
You're a twin! What has that experience been like?
Very interesting! Growing up, I never thought there was anything different about it, because I always had a twin. People always said I was so lucky, and I really am. Our family is close, but my twin brother and I are in sync all the time. It's cool having someone always there. I know his friends. He knows my friends. We're partners!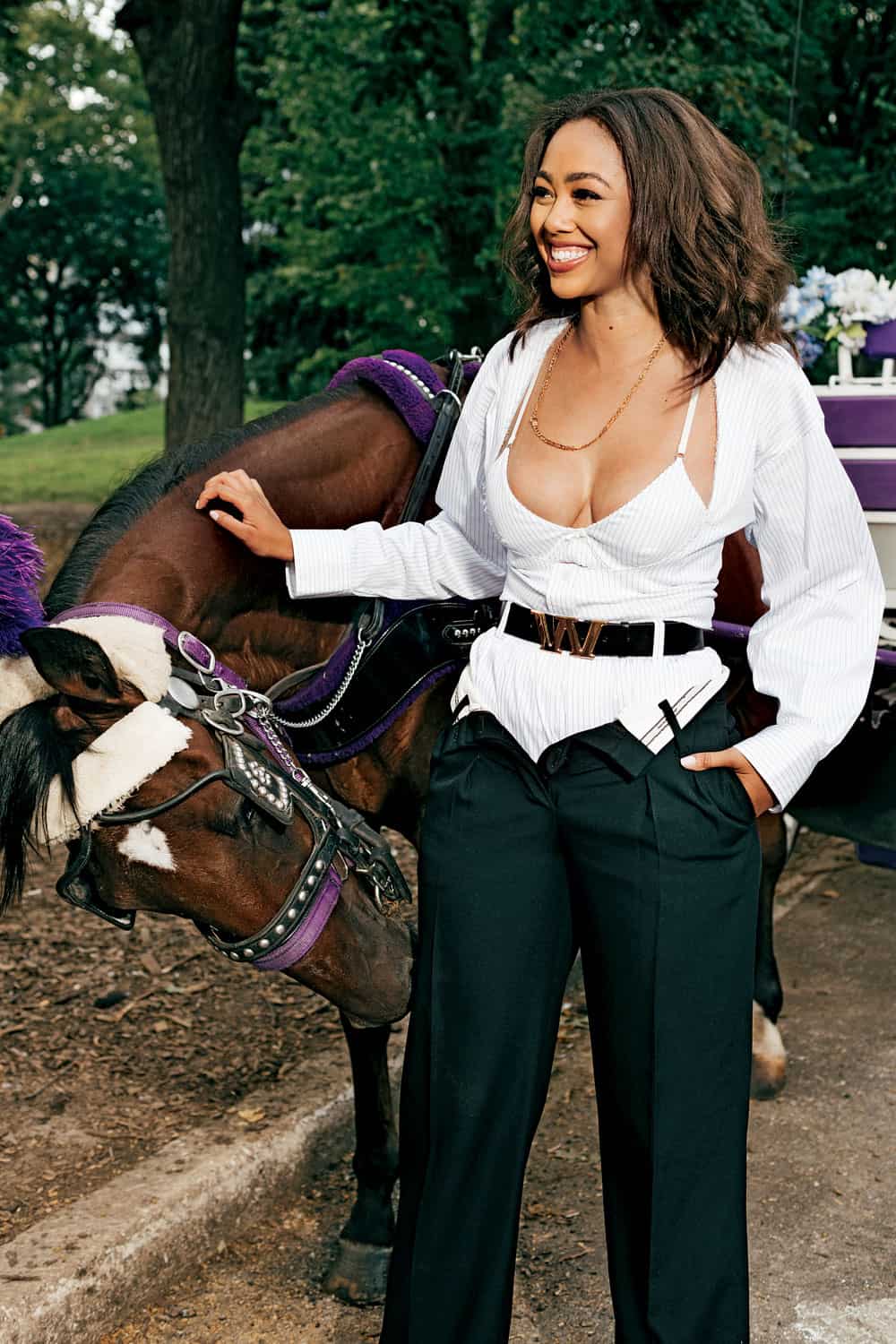 You and Kaia Gerber have known each other for a long time.
I grew up in Malibu and we'd see each other at all these events, and then we ended up getting close because we could relate to each other about modeling at a young age. We'd understand each other's schedules. I love Kaia!
You've walked in Alice + Olivia's show. What's your relationship like with the brand's designer, Stacey Bendet?
My aunt lived in New York for a little bit and became good friends with Stacey. I went over to her house one day and she said, "Who are you?! I need to use you for my show." She's become a mentor to me.
What are your goals in the fashion world?
I want to own my own brand. My mom has always said you need four things. Right now, my four things are college, developing a show, a collaboration opportunity, and my modeling career. I'm excited about what's ahead!
Read the complete new issue of The Daily Front Row below!
Subscribe to our newsletter and follow us on Facebook  and Instagram to stay up to date on all the latest fashion news and juicy industry gossip.