Blake Lively and Emily Blunt done lost they damn minds at the Michael Kors show this morning! OK, not really, but they definitely seemed to be having a really good time together in the front row. Look at them, just laughing it up.
Laugh, laugh, laugh.
Emily is not laughing in this picture, but that's because she's listening to Blake.
And now Blake is laughing so hard she's about ready to fall out of her seat.
Of course, they get calm down once the clothes start coming out. Here they are scrutinizing a look alongside Zendaya, who is arching her eyebrow and obviously really seriously considering what she's looking at.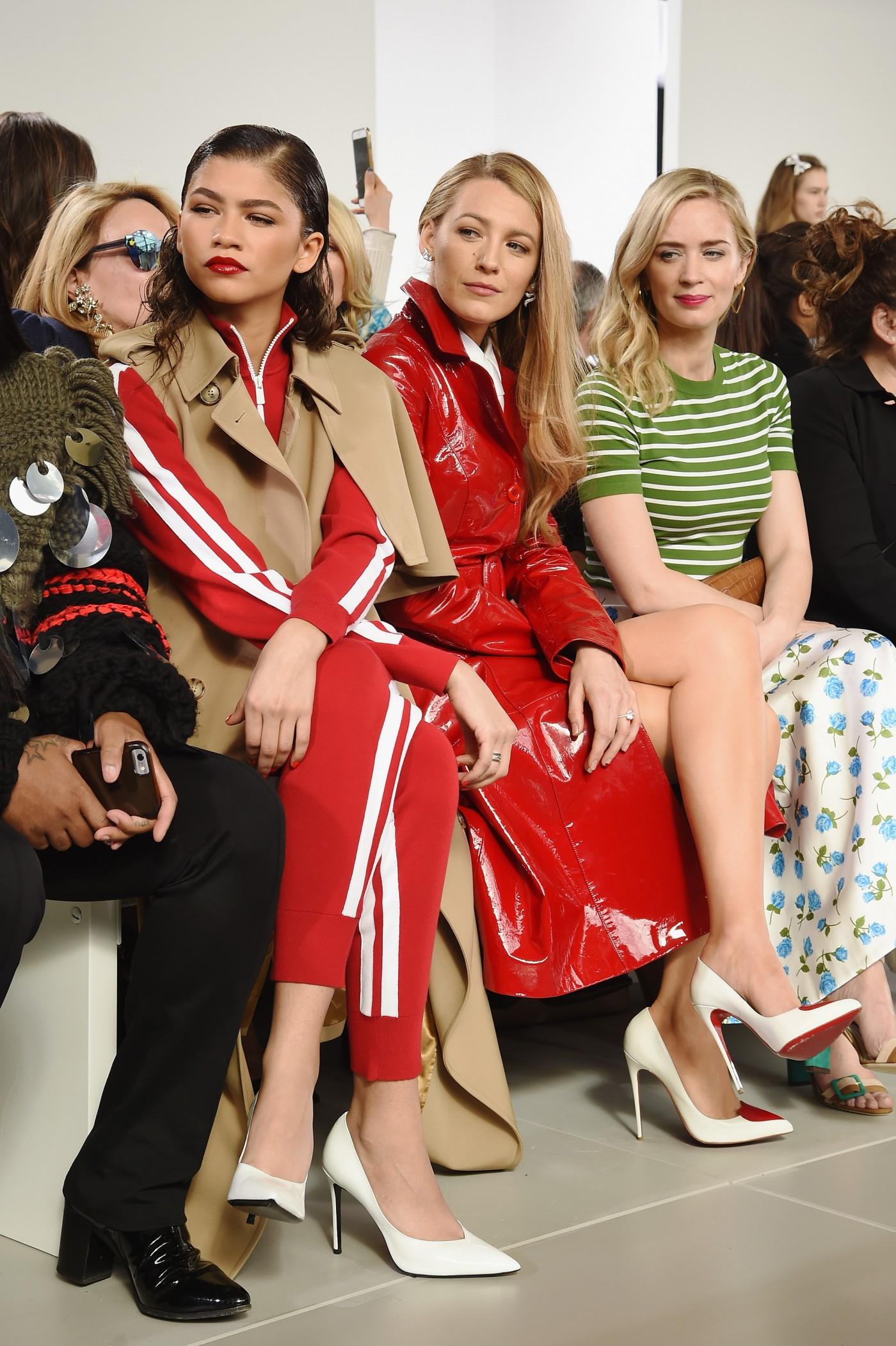 They all look very serious here, don't they? Fashion is very serious afterall. Yep, yep, serious stuff.
Wait, I sense another laughing fit coming on.
Nope, still serious.
They definitely got into it when Michael Kors came out to take his bow, though. He probably really appreciated that. Afterall, who wouldn't get a boost from being cheered on by these ladies?
Honestly, they had a lot to cheer him on about. The collection Michael Kors showed on the last day of New York Fashion Week was one of the most interesting and surprising things he has done in years. It was sort of like Michael Kors by way of a Williamsburg vintage shop, with all the colors turned way up. It was fun and quirky and completely unexpected after so many seasons of "chic" classics. Not that the collection wasn't chic, it was't trying so hard to make sure you knew it was chic. The mixtures of prints and textures were kind of weird at times, which is a good thing. Everyone needs a little weird every once in a while. Shake it up, Michael. SHAKE. IT. UP!