It's no secret that Anna Sui loves a supermodel-fueled runway, and this season was no different. From Gigi and Bella Hadid to Kaia Gerber, who walked Anna's runway for the first time, there was no shortage of beauties showing off Anna's latest collection. After her show, we caught up with Anna on the inspiration for her FW18 range, landing Kaia, and more.
Anna, what's the story behind FW18?
When it came time to coming up with an idea, I really wanted to celebrate what I wanted to do for fashion, and this is when I was growing up in Detroit looking at my Seventeen and Mademoiselle magazines and learning all the model's names and looking at designers' clothes. I'd think about going to New York and designing on Seventh Avenue, so I kind of evoked all that in this collection. I also wanted that vibe to come off in the show, which is why we played Burt Bacharach music and portrayed the old school modeling style. I saw these beautiful videos of Balenciaga and Norman Norell shows—it's like they presented the clothes; it wasn't just a zombie stomp, so I wanted some joy coming out of the girls, and they had such a good time.
Gigi and Bella were doing a little dance at the end of the runway. Was that planned?
Actually we gave them homework!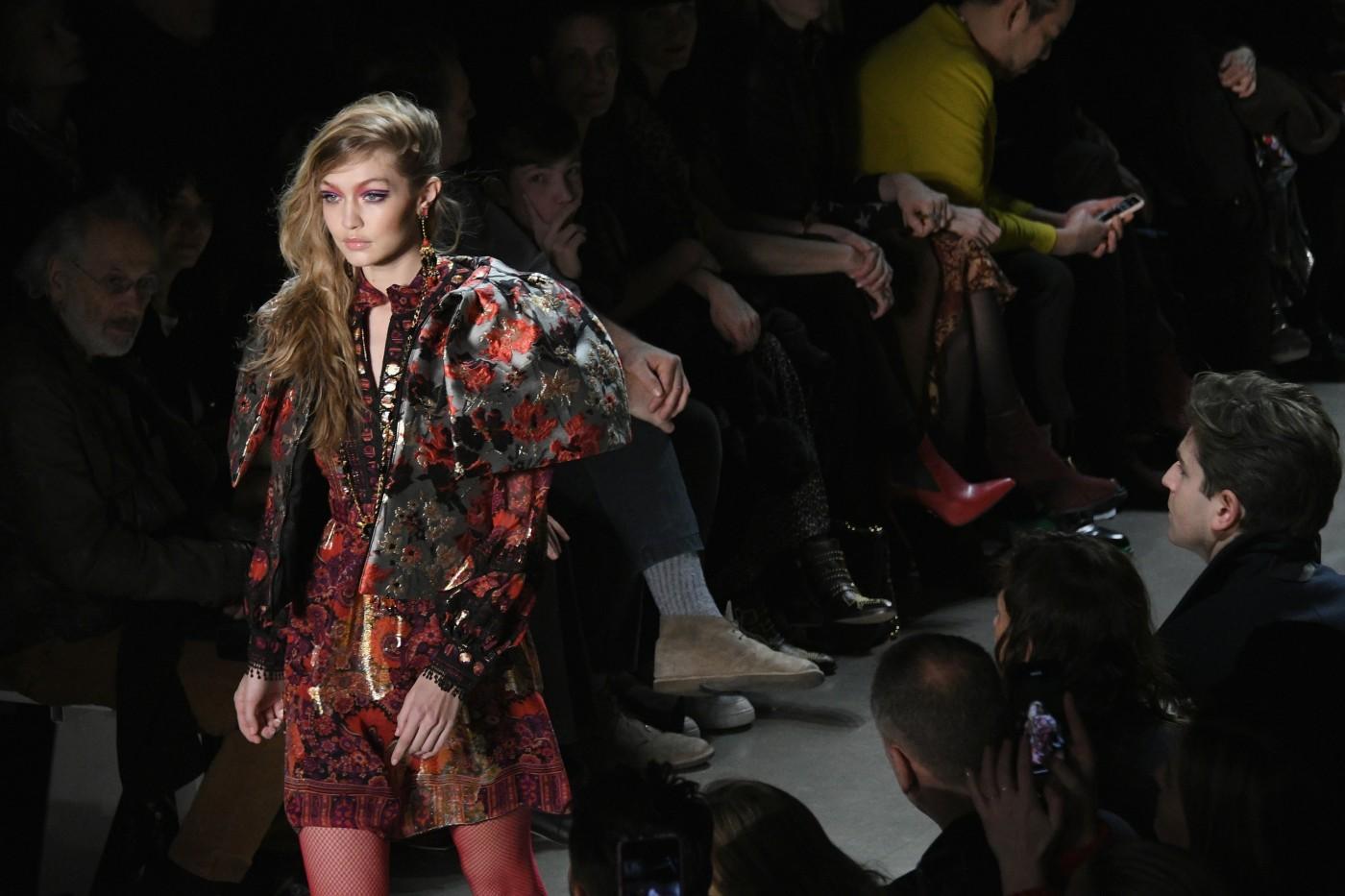 What was the assignment?
To watch those Balenciaga and Norman Norell shows that I had been watching. They were so into it!
Why is it important to you to tap top supermodels to walk in your show?
It's been important since the beginning when it started with Naomi Campbell and Christy Turlington—it all started with just socializing with them.  I've just been really fortunate all these years.
This was Kaia Gerber's first time walking for you.
It was really exciting to finally meet and work with her. She was really into everything we were doing! She was like, I've always wanted to do these moves and she did it on the runway!