From DJ Harley Viera-Newton to fashion photographer Sophie Elgort to Leandra Medine of the Man Repeller, NYC fashion insiders are joining a new shopping movement that's being led by Julia Gudish Krieger. That would be VillageLuxe, an invite-only app and site that lets users rent coveted designer pieces  from the closets of editors, stylists, designers, "It" girls, and beyond. Krieger breaks down how she's putting a chic twist on the "sharing" craze and what we can expect next from her luxe venture.
Julia, what sparked the idea to launch VillageLuxe?
Immersed in the world of tech startups during my time in venture capital, I was fortunate to see the growth of Airbnb and Uber before others took notice. I thought, if the sharing economy is here to stay, if we're sleeping in each other's beds and driving in each other's cars, why not share one another's designer wardrobes? The natural next to me was "the closet" because it's where most of our money, especially as women, lies or hangs. I realized that of the 300 pieces or so hanging in my closet, I can realistically only wear two or three at a time. It's just wasteful to have 90 percent of my closet collecting dust at any given time. We also as women have been borrowing and sharing clothing for centuries, just in smaller groups with our best friends or siblings. I love that common friend dynamic of "Can I borrow that?" and the potential to extend it across entire neighborhoods and cities. The luxury fashion world was waiting for the sharing economy to unlock itself, to take a greater stand on sustainability and bring friendship to high fashion. In 2014, I left venture capital to spend all my time building the foundation of VillageLuxe today.
Let's rewind—what were you up to before you were in venture capital?
I'm originally from Kiev, Ukraine—not shy about the furs I borrow or that are in my VillageLuxe closet. We moved to the suburbs of New York when I was little—as an only child at the time, I immersed myself in all the arts, frequenting museums, the ballet, and the opera. It inspired me, and not long after I was performing in sketch comedy, musical theater, competitive Latin ballroom dancing, and drawing. I became captivated with the creative arts. Fast forward, I spent four years at Harvard where I studied the closest thing I could to business at a liberal arts college—economics and psychology—and then I came back to my New York roots.
So how does the site work?
VillageLuxe is by invitation only. When you're a member, you can explore thousands of designer pieces from the closets of real women. Search by neighborhood or across NYC. When you've found that piece or items to borrow, it's simple…send a request to borrow for a week or two, pick it up directly or courier or ship it, and then return it once your week is complete. As a lender, you can self-list—upload your closet or favorite pieces yourself, or request a closet shoot for 30-plus items. We send a photographer to shoot your closet and then list for you, for no charge. The Luxer has the ability to set the weekly price for each item and has full control to accept or decline requests. Last step, the lender and borrower review each other to build a trusted community.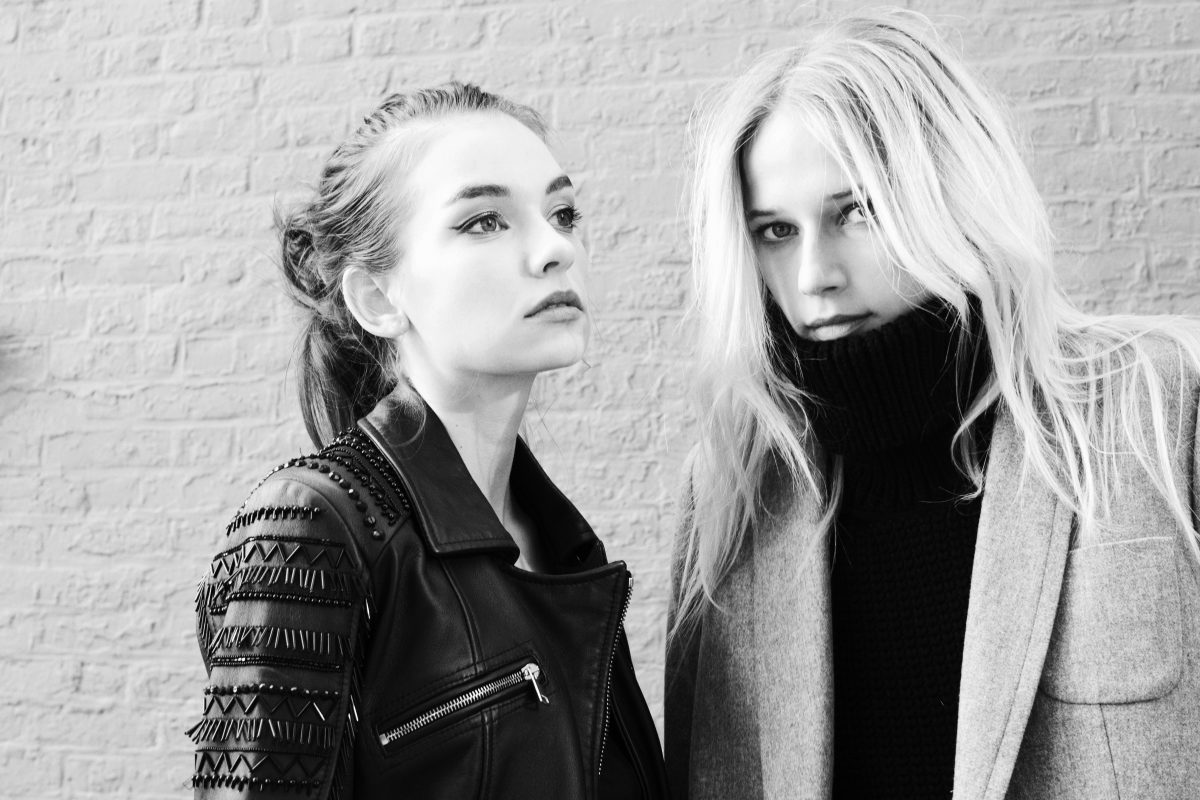 You've quickly gained a following!
I'm blown away by the girl power in our membership, like Sally Hershberger, Charlotte Ronson, celebrity stylists from The Wall Group, editors and fashion insiders we know, love, and follow, and a growing list of celebrity Luxers. Our women are movers and shakers across all industries and it's been an incredible and humbling organic growth. They share an invite with their friends and our little luxe world expands.
Do people ever get weirded out about borrowing from someone they don't know?
Who doesn't like to play grown-up dress up? And celebrities have been doing it for years—borrowing from the editorial closets of global publications and designers. I think that's a fun part of the discovery, to borrow from, say, the eccentric celebrity stylist who lives in the townhouse over, but you might not have previously connected. Imagine being able to walk down the street, see a beautifully dressed woman or someone wearing a killer pair of heels and not only ask, "Who are you wearing?" but to be able to borrow it next week and raid the rest of her closet! That's what we've created. It's quite literally being able to walk in another woman's shoes and build a community of women and friendship around fashion.
Which items tend to do the best on the site?
We have some of the most incredible luxury goods, vintage, and designer clothing. We have current season's It bags and shoes, the most coveted vintage pieces you could hope to wear from YSL, Chanel, as well as runway pieces from emerging designers who are looking to share their recent collections. Like the real women in our community, it is our goal to host them and the designers for all aesthetics, shapes, and sizes. To date, handbags are highest in-demand, followed by dresses, and—surprise!—shoes.
What are your plans for VillageLuxe going forward?
Nothing short of changing the world. I want to connect a global community of like-minded women and forever change how women invest in and monetize their closet. After we've given NYC the focus she deserves, our next stop is LA, given the high demand already from both the women who live there or are bi-coastal, industry insiders, celebrities and or their stylists, etc.