Read today's dose of chic intel right here…
Meghan Markle Gets Flack For Wearing an Off-the-Shoulder Dress (Page Six)
Meghan Markle and Prince Harry made their first official post-honeymoon appearance over the weekend to celebrate Trooping the Colour, the annual parade for the Queen's birthday, held in London in June each year. Markle emerged looking stunning in a beautiful petal pick dress, that (gasp!) exposed her shoulders.
Twitter trolls, of course, pounced, citing royal protocol as if they were experts on the subject. For the record, there is no stipulation specifically banning shoulder exposure.
Kate will ALWAYS be the classy one. Who wears an off-the-shoulder number to such an event? Oh, MM, that's right. 🤦‍♂️

— DRobert (@DRobert24754402) June 9, 2018
Why is Meghan the ONLY person on the balcony who just couldn't follow Royal protocol for her dress? The attention whoring is astounding and a complete disrespect to royal tradition. Why is this allowed? The Monarchy is becoming a joke because the snowflake wants to be different.

— Kitty (@TactiKat) June 9, 2018
"lady"? She will never be a "lady". She broke the royal protocol again by wearing a sexy dress when a more discreet outfit was de rigueur and not a "off shoulder dress". She will never learn because she craves the limelight

— Swati (@Facfortia) June 9, 2018
Thankfully, Markle's supporters were equally vocal, ready to fire off 140 character retorts.
— Hannah R. (@hannahlaylah) June 9, 2018
Someone ought to tell the Royals that off the shoulder is inappropriate. Hey look . . . your hypocrisy is showing. pic.twitter.com/xupL38hbzz

— sajjat (@JATSAJ) June 11, 2018
This faux outrage is totally inane. Markle partially exposed her shoulders not only with the boatneck neckline of her wedding dress, but in the Stella McCartney halter-top column she wore to her wedding reception. Plus, the throne is evolving — get used to it!
Shoppers Are Snapping Up Kate Spade Handbags Following Her Death (Business of Fashion)
According to consignment e-tailer Tradesy, the online marketplace saw a sextupling of average prices, a doubling of supply, and an 800 percent increase in purchases of Kate Spade handbags following the designers unexpected death last week. Bags that had sold for $50 the previous week were fetching $300 almost immediately after it was learned that Spade had committed suicide. "Whenever an artist of any kind passes, it's a common thing that you see both demand for their products increase and average price also increase," Kamini Lane, chief marketing officer of Tradesy told Business of Fashion. "But I've never seen a jump this significant before."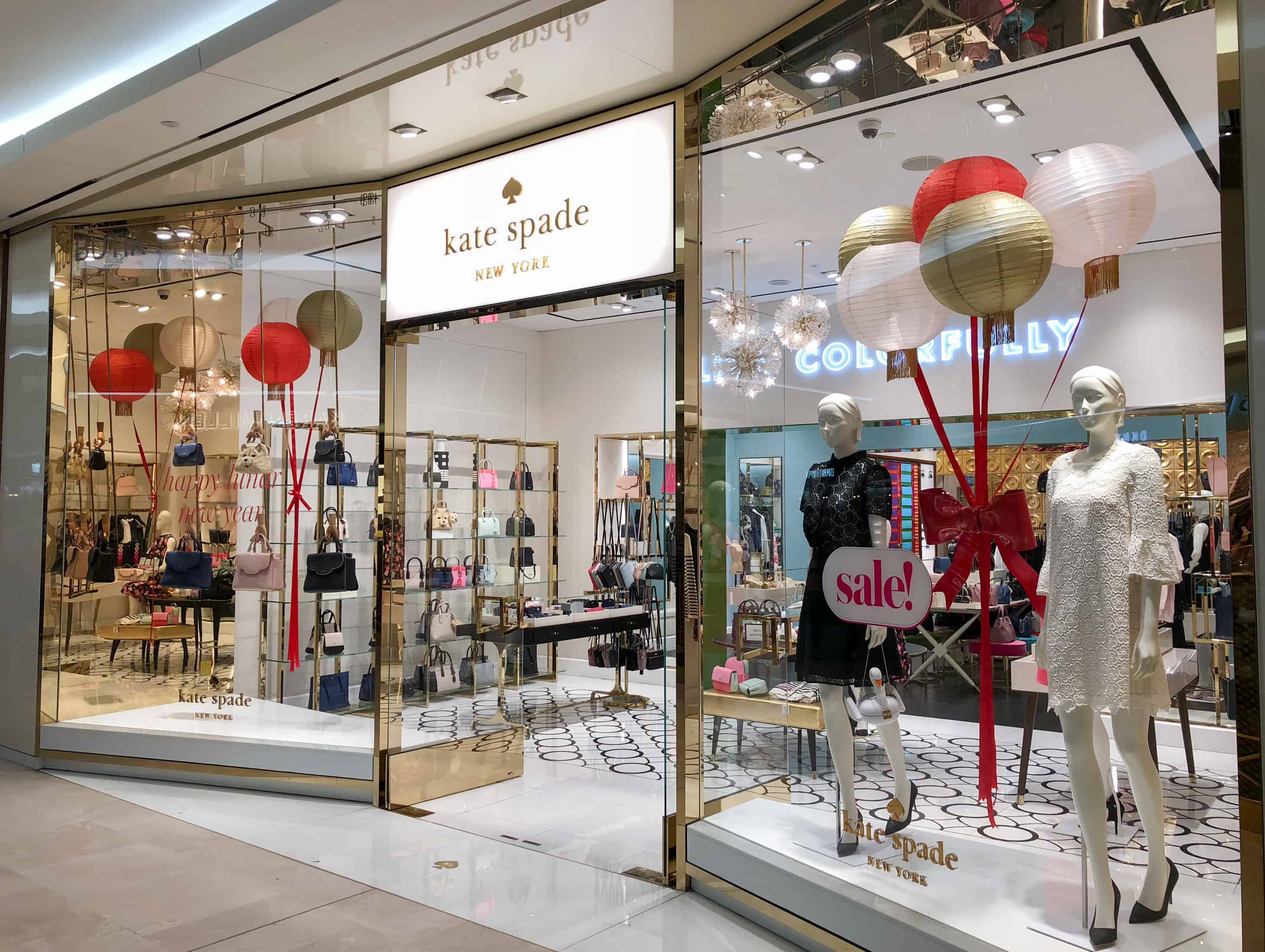 Rachel Bloom Claps Back at Neil Patrick Harris Following Tonys Critique
Haters gonna hate. Neil Patrick Harris' live-tweeting, or live-criticiquing, of last night's Tonys Awards didn't go unnoticed by his peers. After Harris lodged a somewhat bitchy remark at Rachel Bloom in which he said she "says 'like' and 'oh my god' a lot," Bloom decided to put Harris in his place and we're totally here for it.
I'm a big fan of yours. We've met numerous times and my husband, Dan Gregor, wrote for "How I Met Your Mother" for 5 years. Notably, he wrote the episode where your character finally meets his father.

— Rachel Bloom (@Racheldoesstuff) June 11, 2018
Patrick Harris tried to ameliorate the situation, responding innocuously: "Indeed! Well said. Thanks for the reminder. How was backstage?" Bloom didn't respond.
NET-A-PORTER Takes Vacay Style on Vacay
The Net Set is called that for a reason and the luxury e-tailer proved it over the weekend. NET-A-PORTER shuttled 35 chicsters including Alexa Chung, Harley Viera Newton, Paloma Elsesser, Brandon Maxwell, Devon Windsor, and others down to Hotel Esencia in Tulum as a kickoff to the e-tailer's new JET-A-PORTER vacation-focused portal. It's an online destination for shoppers to shop before their next far-flung, IRL destination — a curated shop of the best bikinis and vacation-wear out there. Other necessary accoutrement such as straw hats and SPF-powered beauty products are also available. The group, outfitted in the latest luxury beachwear, jetted down to Tulum and had a blast. We're getting FOMO just looking at these pics!
Subscribe to our newsletter and follow us on Facebook to stay up to date on all the latest fashion news and juicy industry gossip.