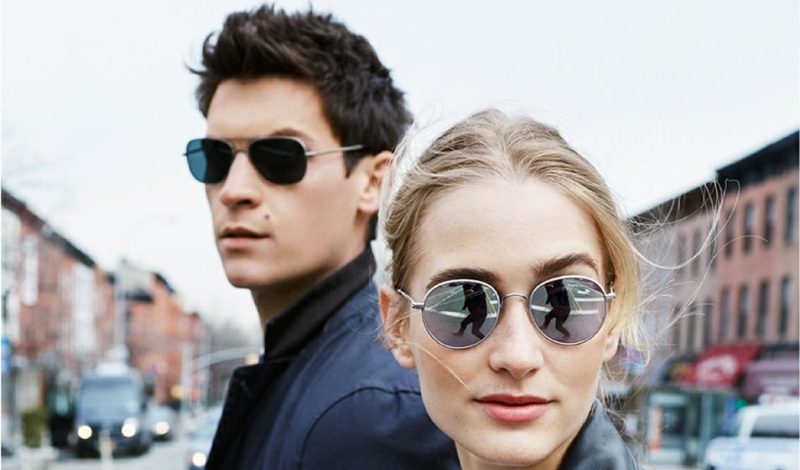 Photo via WarbyParker.com
The Warby Parker Founders On What Inspired The Luminary Collection
|
Some might consider Neil Blumenthal and Dave Gilboa of Warby Parker were influenced by a few other inspiring figures. Titled the Luminary Collection, this line looked toward artists from the '60s to create a range of five glasses and shades have with a definite hippie chic vibe, with wire frames made from lightweight Japanese titanium. The brand's co-founders filled us in on the collection's starting point, plus the shades they'll be wearing all summer long…
What exactly is a luminary?
A luminary is a one-of-kind person with the ability to inspire you in a distinct, undeniable way. Someone whose creative talent is derived from a place that's completely personal to them.
Did you have any specific luminaries in mind when creating this collection? 
We certainly did. Without naming any names (it's top secret!), we were inspired by a group of artists living in New York City in the late '60s and early '70s. Each one had an individual career in music, art, or literature, but they also had a collaborative spirit.
Will you continue to have many more specific collections like this one going forward?
We launch a new collection—whether it's a seasonal collection, capsule collection, or collaboration—every two or three weeks. Each has a unique narrative and is designed in-house. We release so many styles, because, in our eyes, glasses are the ultimate expression of a person's identity and style. They're an incredible accessory that can be mixed and matched as frequently as shoes or handbags. 
The frames in this range are created with Japanese titanium, right? 
All of our titanium frames are made from Japanese titanium: It's incredibly strong and lightweight.
Which specs styles will you be wearing this summer?
Neil: I will be wearing Barkley in Oak Barrel with blue lenses.
Dave: will have on Abbott in Jet Silver with mirrored lenses.