Earlier this month, Tumi released their global campaign for fall 2018, featuring Rosario Dawson in the guise of four different women — each of them strong, powerful, and engaged, just like Dawson herself.  She fills us in on her role models, where she finds inspiration, and what it was like to be a part of the campaign.
How do you empower and mentor young women who look up to you today?

I was born in Coney Island, Brooklyn and raised in Alphabet City and the lack of safe, healthy spaces for youth are severely lacking. Work, activism, and advocacy with Voto Latino, VDay, and the Lower East Side Girls Club have provided solutions I'm grateful to serve. I've learned so much from taking opportunities to march with youth or get interviewed by them, to register and encourage youth to vote, by participating at summits, directing girls in readings of "Eve Ensler's I Am An Emotional Creature" and securing work for artisans through Studio One Eighty Nine. Addressing access, violence, voting, poverty, homelessness, the environment and how they intersect, is important for us all and I've recognized collaboration to be key in making a transformative impact.
TUMI's relationship with Wave's For Water (W4W), an organization I've had the chance to work with around the world, is
a great example of that kind of care. Over the last three years, TUMI has helped raise 100,000's for the incredible
international water relief organization started by the wonderful Jon Rose. W4W's approach to "Have fun and help along
the way," has had people of all ages volunteering, working with or becoming organizers affecting millions with the water
filters provided.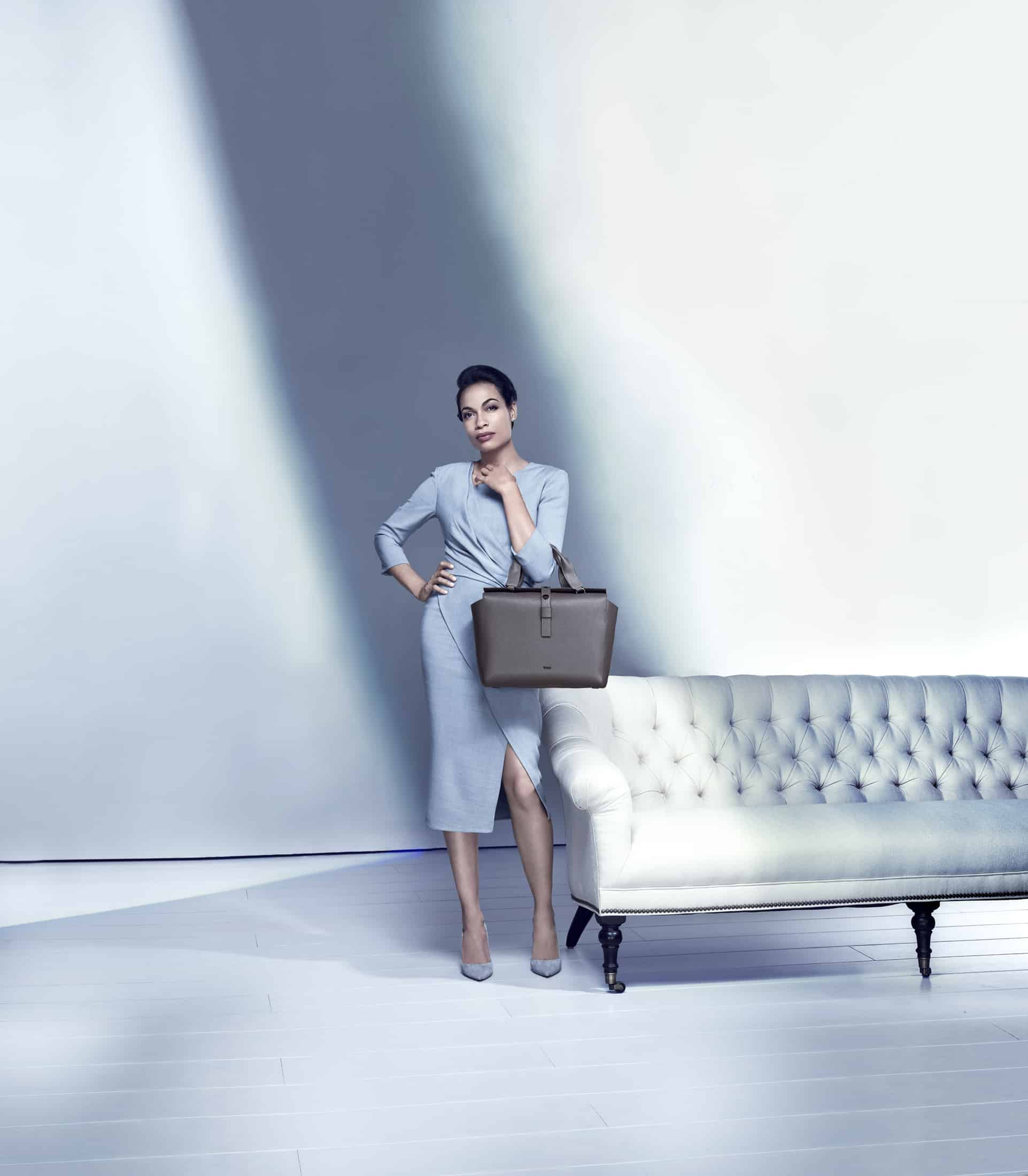 Is there someone that served as a role model to you in your personal life and/or career?
So many people have generously shared their time and energy with me over the years. Whether in person or through film or their writings like Dan Eldon's "The Journey Is the Destination." I'm still reeling from my Grandmother Isabel's power, poetry, and style… Her work ethic and humility… What a gift to experience such humanity. My Mima. Watching her put on makeup while listening to 1010 wins and drinking her coffee… Serenely in morning ritual, quiet time I learned a mother (of five!) savors to create. Thinking about her preparing for her day out in our world like the other early morning bridge and tunnel-ers did that she rode the train with. Each with their own ritual. So many people share our journey and I'm continually inspired and moved to interpret characters and immerse myself in the stories of my loved ones. It's amazing how as you change the significance of those stories can change.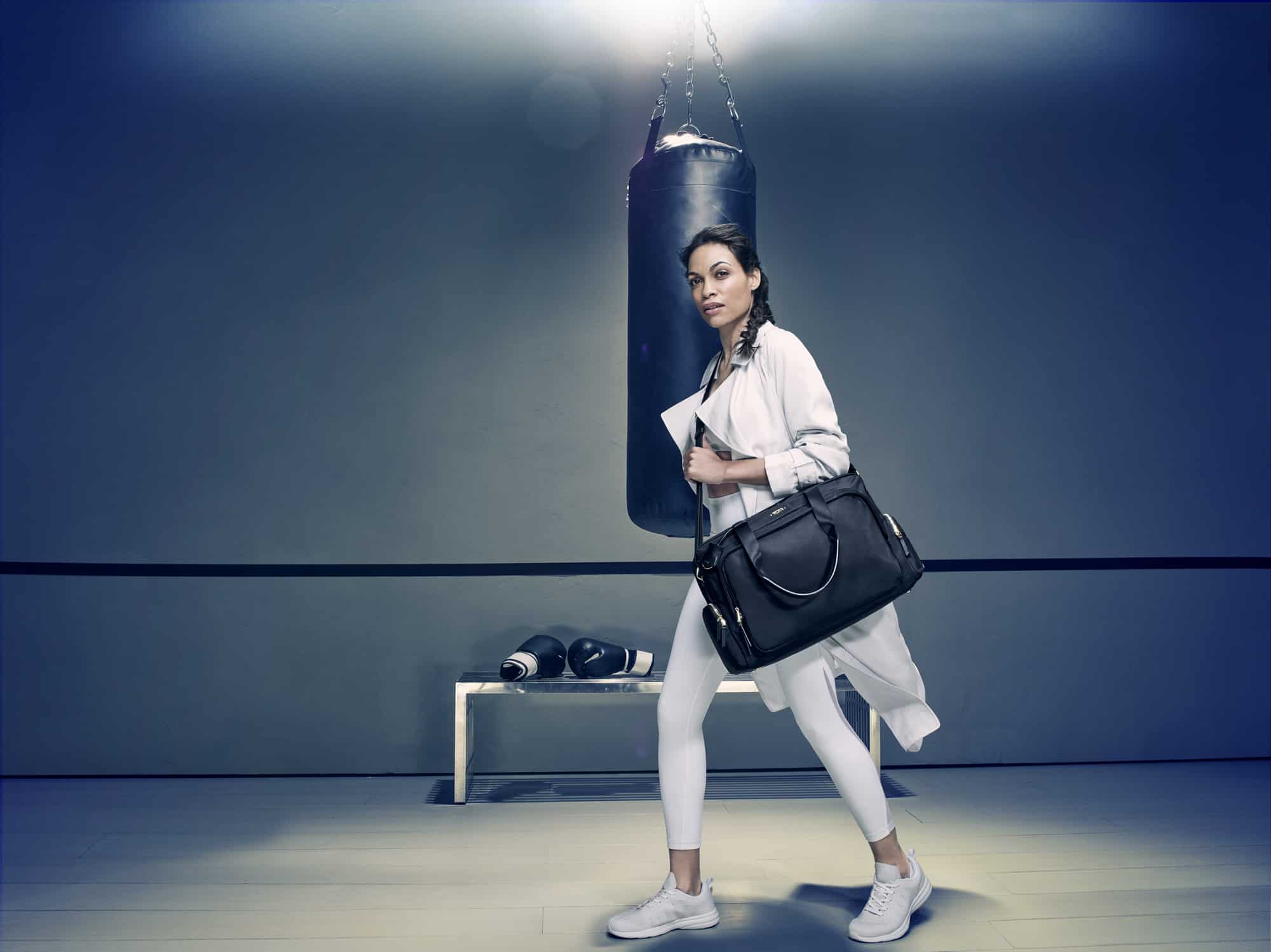 Where do you find your inspiration?
In travel. There's so much beauty everywhere and like John Cary spoke of in his Ted Talk about the "dignity of design" we all need to embody spaces that center and uplift and inspire us to be healthy and curious and present. This earth is so rich with inspiration. I'm very privileged to have witnessed so much of it.
What attracted you to working with TUMI and how was your experience being part of the campaign?
I have long since been a fan of TUMI. I often say I live on a plane so ultimately my suitcase is my home. We have weathered many a storm together over the years and TUMI has been a great travel companion on my myriad journeys. When I first joined the campaign I originally thought it was for luggage then quickly became grateful to learn it was for this lovely collection. As a New Yorker I'm used to leaving the house knowing the adventure can last all day and go in multiple directions. It's good to be prepared for anything and the versatility of this elegant and thoughtfully designed line will see you through it all.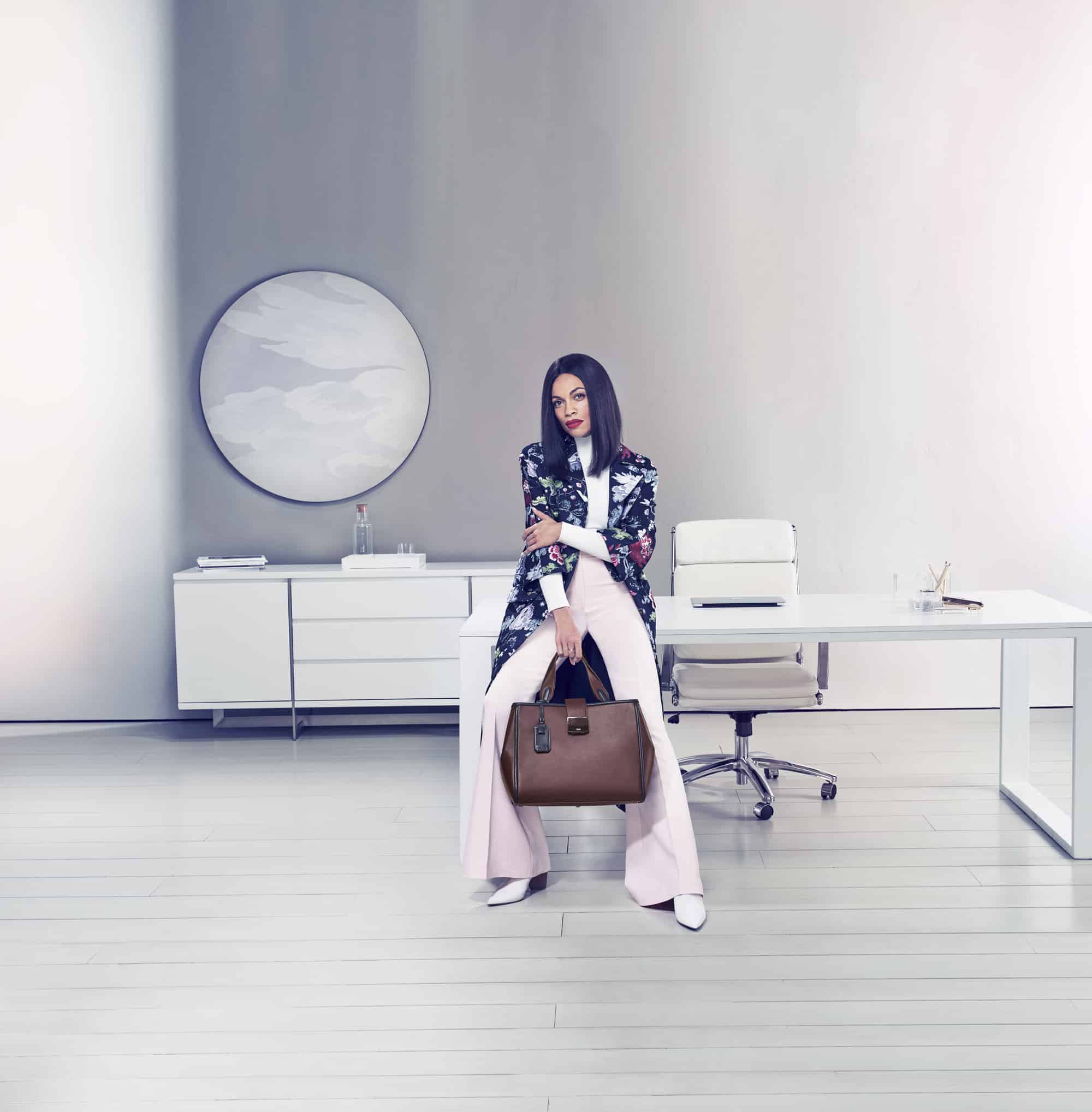 How do you feel about the personas you represented and how do you feel the campaign will resonate with women today?
I love all the women I got to portray. Focused, confident, determined, purposeful individuals with passion for their lives
and interests. Who wake up ready to take on their world? They don't have to prove anything. They are just present to
themselves and willing to show up, with or without you, because they already have what they need. There is so much
forethought and preparedness expressed through these personas. That surety is their through line. Women have been
and always will be ready for all of life's circumstances and challenges and that story is now being created and told like
never before. I think this campaign celebrates that.
Do you have a favorite piece from the TUMI women's collections you worked with on set? A favorite persona?
Probably the JOAN backpack from the Mezzanine collection. I love lots of pockets. That's the persona I was the most
comfortable in. I'd trade the most clothes with her I'd imagine… Night owl types.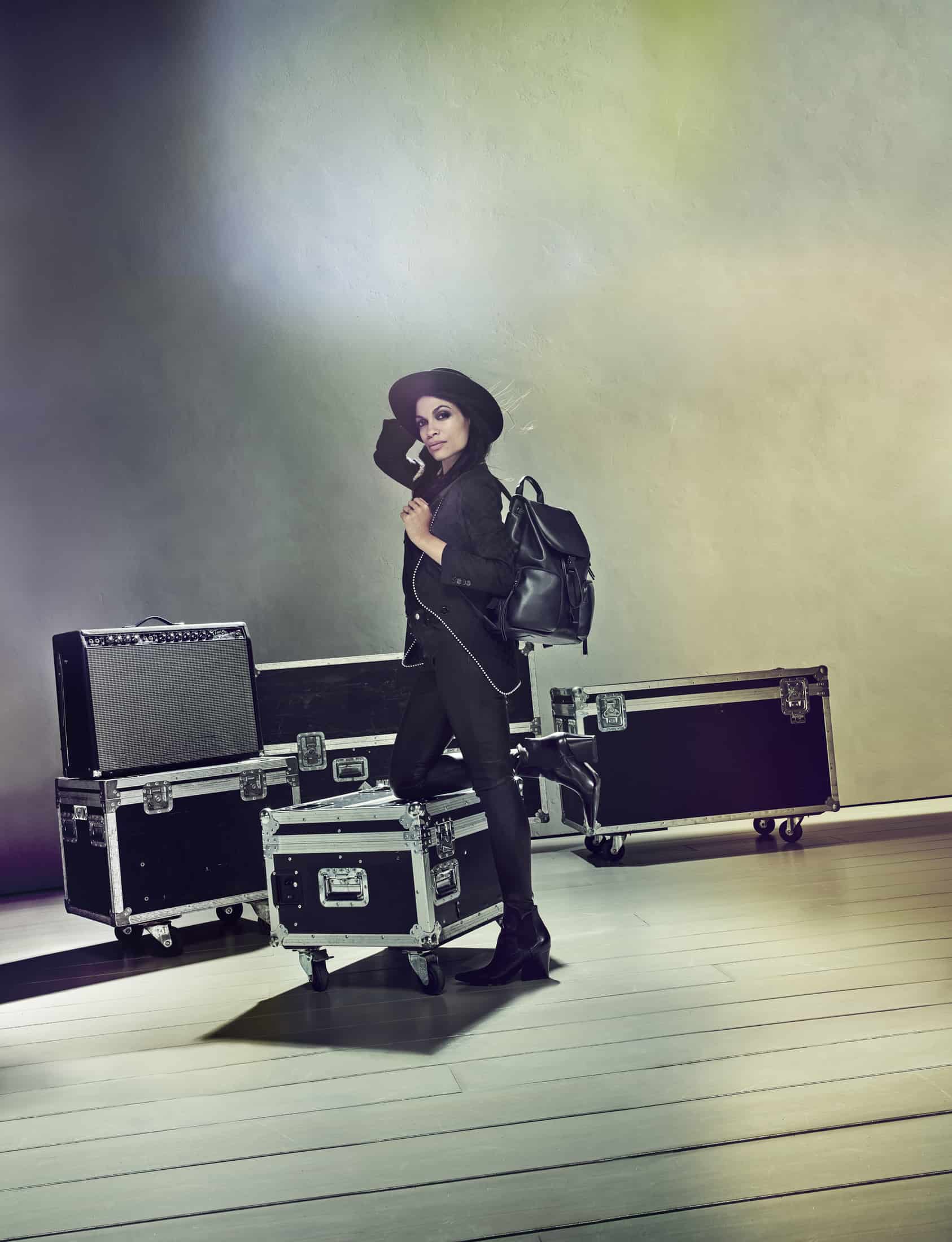 Check out the campaign video below and shop the new collection in stores and at www.tumi.com.
Subscribe to our newsletter and follow us on Facebook to stay up to date on all the latest fashion news and juicy industry gossip.