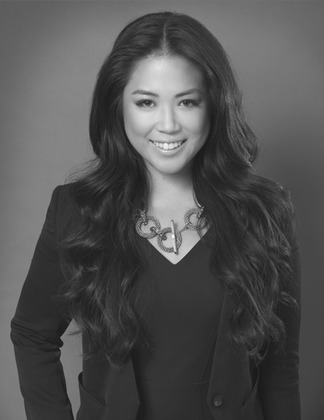 Project Gravitas' Lisa Sun On Her Line Of Shapely LBDs
|
The importance of an LBD is a topic that doesn't need to be argued; each girl should have (at least) one hanging in her closet. With a line of ten masterfully-crafted dresses in the finest Italian cottons and a hidden hug from built-in shapewear, Lisa Sun is altering the science behind the perfect frock with her label Project Gravitas. After 11 years of consulting experience at McKinsey & Company, Sun has created pieces that you'll actually wear…over and over again. BY DENA SILVER
What's the idea behind Project Gravitas?
I always say that a single dress can transform your wardrobe. Everyone has a dress in our lives that we use as our safety blanket; it's the dress that you feel your best in!
How do you create your frocks?
With the best fabrics in the world, that a luxury designer label would use, and production that's local. Because I can physically watch every garment being made in our NYC factory, I can assure you that we're giving people the best. There has to be shapewear built in; because it is the slimming secret. I always say that my Lululemon pants are the most slimming, comfortable things that I own, so why can't my dresses feel that way? Finally, it has to be under $300. We are able to offer that price because we don't go through a retailer or use a wholesale distribution network.
So what does the line of perfect dresses offer?
To start, we did 10 dresses, because I wanted every body type to be able to find two dresses that work for them. A lot of brands have one or two fit models with the same body type. We use six fit models with all different body types. Right now, all the styles are only available in black. However, we're introducing the perfect pencil skirt in three weeks, because all of us struggle to find the perfect pencil skirt!
Any plans to expand the line to include color options?
We're introducing navy, grey, and white into the core collection styles. Each season we're going to do a limited-edition collection with small batches of individually-cut pieces that will be hand numbered by the designer. This time around, there will be four new holiday styles in poppy red, electric blue, midnight navy and oxblood. We are taking two of our best sellers, the 'Amelia' and the 'Simone,' and amping them up with really fabulous gold zippers and satin piping. I liken it to when Marc Jacobs graffitied his handbags: it's about taking your best seller and amping it up.
Where did the label get its name from?
When I was 22 years old and working at McKinsey & Company, I had a professional review that said: 'Lisa comes across as young and overly enthusiastic at times. She should seek to have more gravitas.' One of my mentors told me that I needed to go buy a new dress, big jewelry, and great shoes to get more gravitas. That stuck with me because I realized she was saying was that I needed to see myself differently and have more confidence.
What is your personal definition of gravitas?
When you have gravitas, you just pinch yourself because you feel so good about yourself. Other people view you as confident, and it's just such a great feeling to have. It's not just about work, it's about going on a first date and being like 'I look really good right now' or being out with your friends and feeling like you are really in the moment. For me, that relates to when athletes are 'in the zone'. It's when everything is going right and it's almost a blur.
Who would you love to see in a Project Gravitas dress?
Mindy Kaling, because she's a self-starter. She runs the show! The second one, who everyone wants, is Sheryl Sandberg. And I've been thinking a lot about mothers and daughters. I'd also like Hillary and Chelsea [Clinton] to wear my dresses, because as Hillary says, women are the largest untapped resource in the world!