Nicole Williams English made history, and her dream come true, when appearing in the recent Sports Illustrated Swimsuit Issue while seven months pregnant. She also teamed with SI to launch a 12-piece swimwear collection co-designed by her line Nia Lynn to wear on the shoot. Williams English tells The Daily all about the collection, what it was like getting the big news, and what she thought of the Martha Stewart cover. 
What was your reaction when you got the news that you were going to be in the iconic SI swimsuit issue?
I received a text from my manager Nikki and my publicist Jen asking me to FaceTime them and I thought that was pretty odd! They basically asked me if I was sitting down and then told me that I was going to be the first 2023 Sports Illustrated Rookie and I just started bawling my eyes out. I was already very pregnant and emotional, so to find out that I was shooting for Sports Illustrated while pregnant was a total dream come true. It has been a lifetime goal of mine and this has all been very surreal!
Did you have to keep the news a secret and how hard was that?
It was so hard! I wanted to tell my best friends and my family so bad. I had not revealed my pregnancy yet at this point so I had to hide the bump until I walked the SI runway show during Miami Swim week. I announced it there!
You are very pregnant in some of the issue. Did you have any trepidations about showing your body this way and why did you want to do it?
To be honest, I was very happy to shoot for the first time pregnant because I want to have these images to show to my daughter one day. I want to be able to tell her how mommy focused on her dreams and goals and made them happen. I want her to know that anything is possible!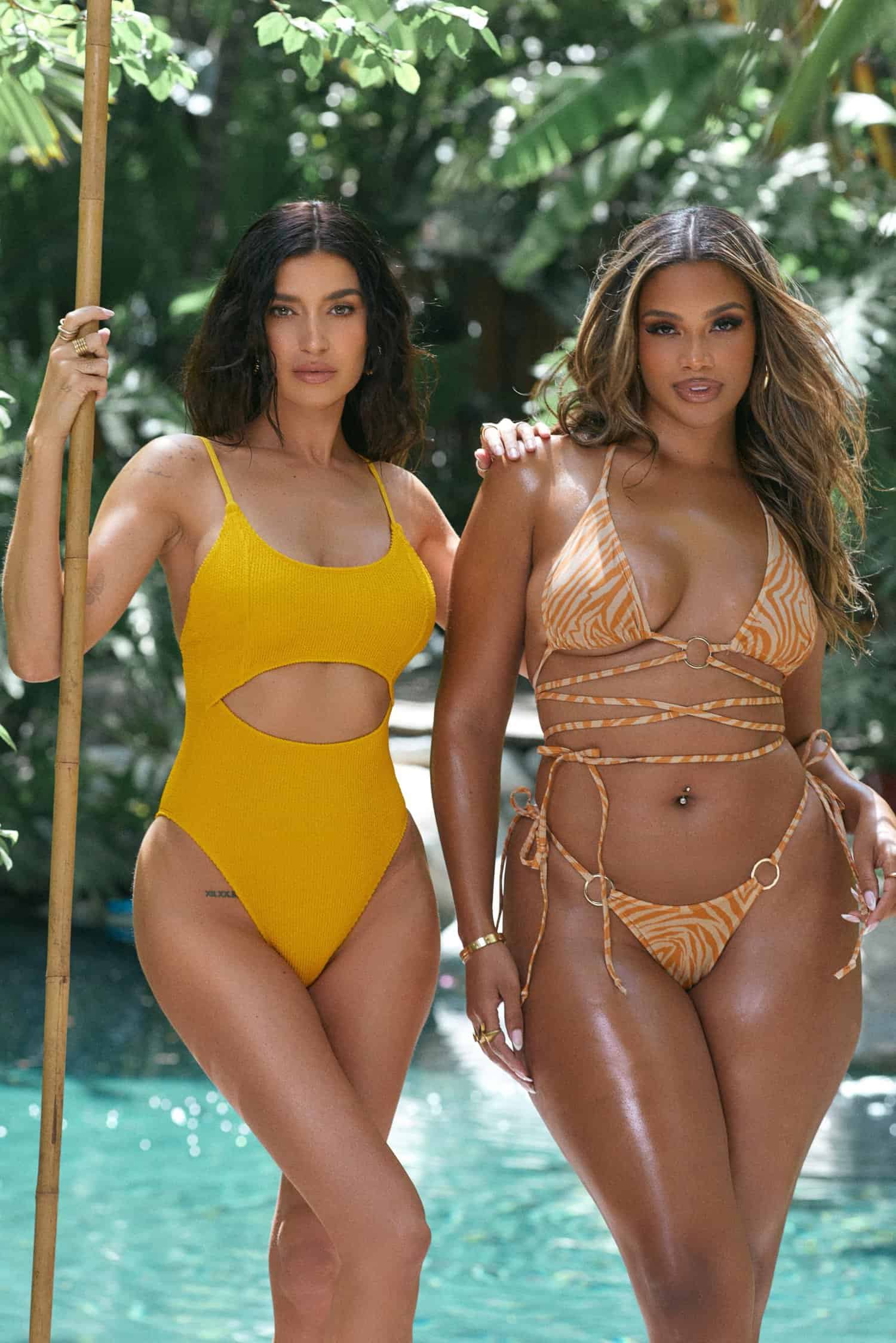 Tell me a little bit about the shoot. Where did you shoot it?  
We shot in beautiful Dominica! It was one of the most beautiful places I have ever been. Yu Tsai shot me which was a dream, because I have always wanted to shoot with him. I felt so confident and comfortable with him.
There are so many other great women who are on the SI covers and in the issue this year. The image of Martha Stewart is so inspiring. What did you think of it and who are some of your favorite friends or colleagues who appear in the issue?
I was so blown away seeing Martha Stewart on the cover! It's iconic. I mean, it's freaking Martha! That is what I love about Sports Illustrated; the covers are always such a big surprise. You never know who it could be. I have a lot of girlfriends in the magazine who I admire and love. Kamie, Brooks, Camille, Jasmine, Kristen…it's like a family affair.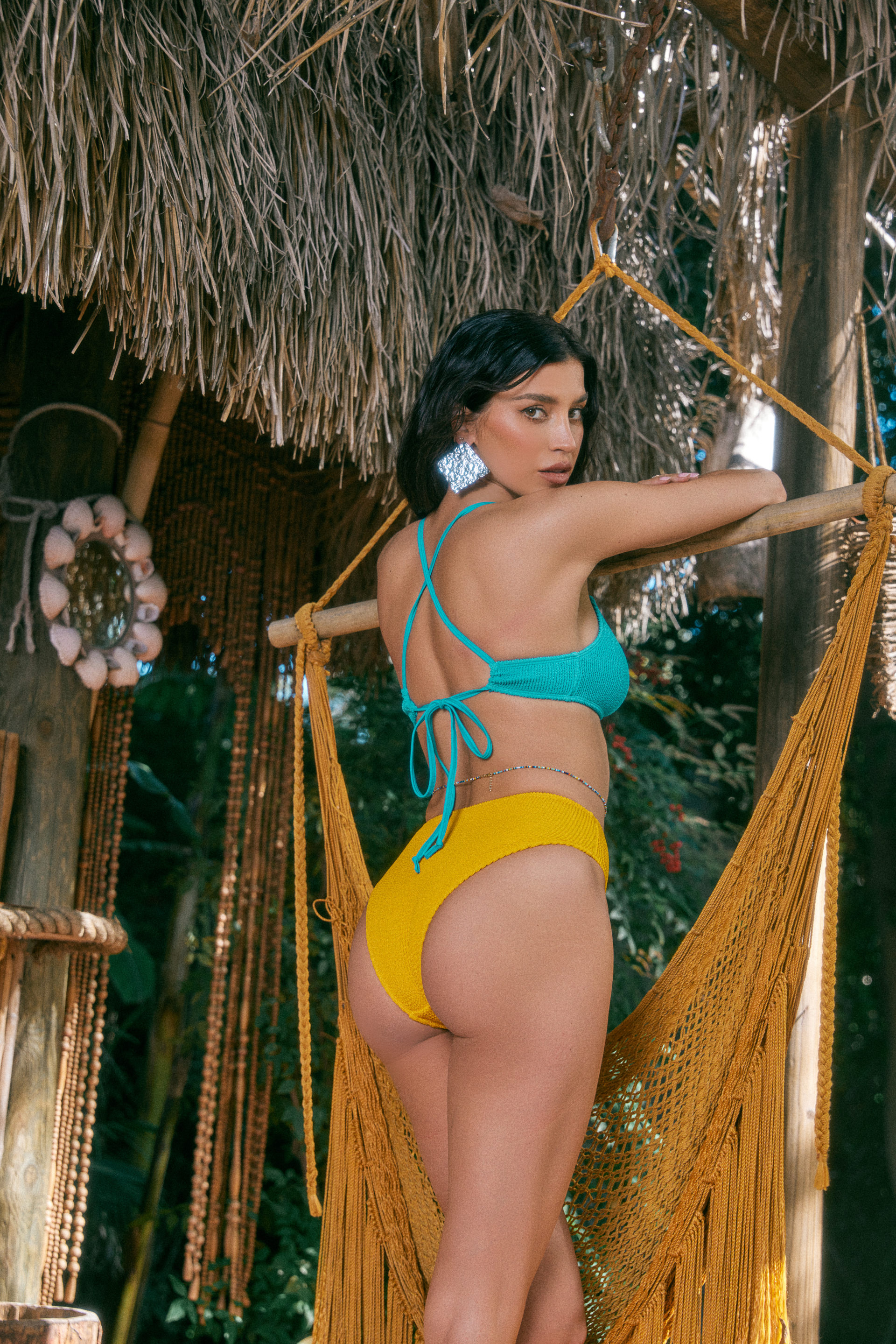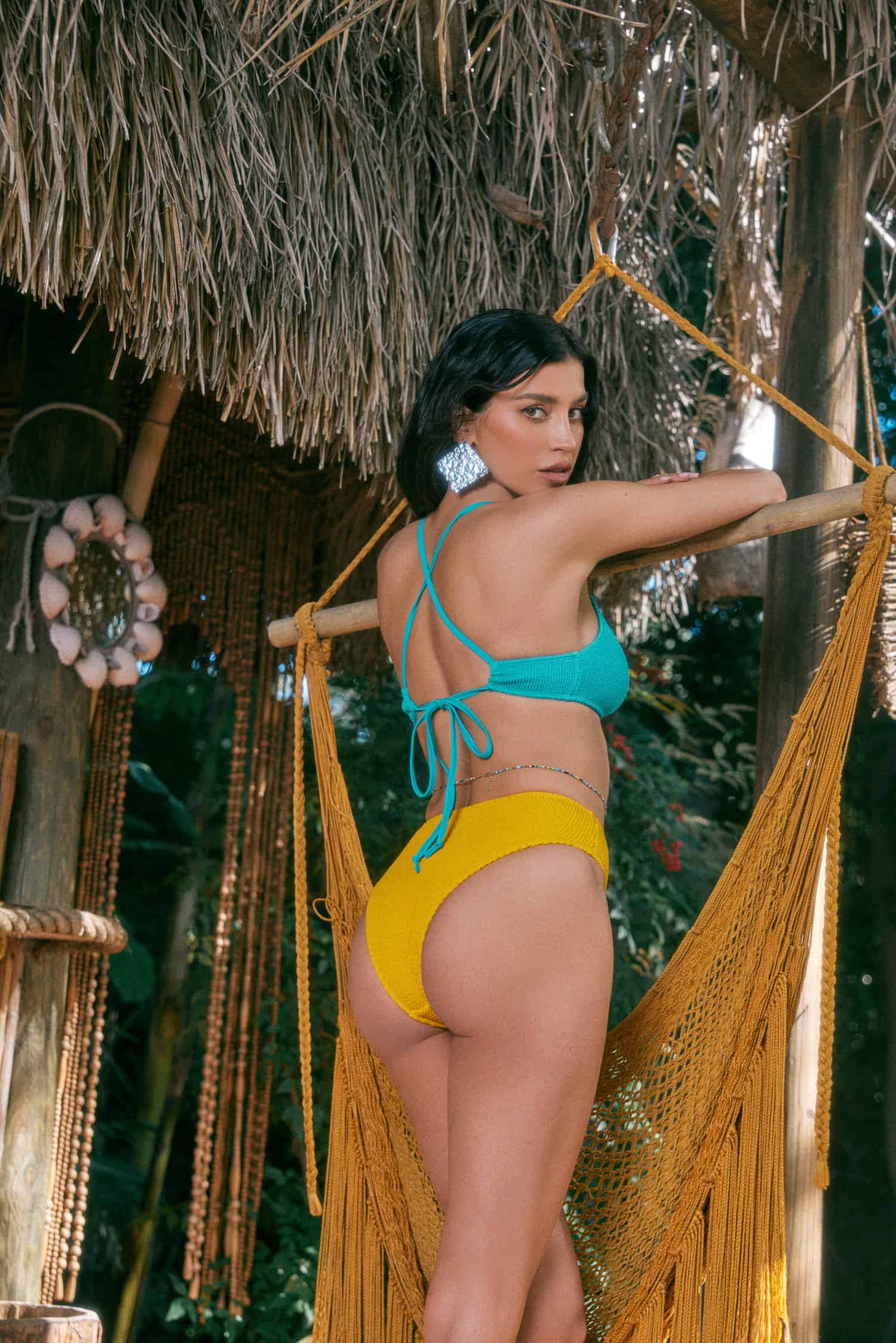 You've now had the baby! How is motherhood treating you?
Motherhood is amazing! I am loving every minute of being a mom. It's hard, like, really hard, and there's a lot of lost sleep but she is worth every waking minute. There is so much to learn. I try to take it one day at a time because it is impossible to be a pro at this mom thing in the beginning when you know nothing. At four months [in], I am finally getting the hang of things and getting into a routine now and she is the cutest, little happy baby ever! Always smiling.
What's on tap for the rest of the Summer for you?
I am excited to release my newest swim collection with my brand Nia Lynn x Sports Illustrated Swim! I designed 12 suits for this special collaboration and they will sell exclusively on shopnialynn.com and directly via Instagram. This was so exciting for me because I got to combine my love for design and my biggest career goal and merge them together. I hope everyone loves the suits as much as I do! We even have a special limited edition SI logo suit that comes in three metallic colors. It is out now!
Subscribe to our newsletter and follow us on Facebook and Instagram to stay up to date on all the latest fashion news and juicy industry gossip.