St. Barths is not only a sweet escape for sunbathing, sipping cocktails, and simply relaxing. For HANLEY creative director Nicole Hanley Mellon, it also serves as the parfait inspiration on the design front, especially for her first resort collection. Here's what she had to say about her latest clothing range, her go-to spots on the luxe island, and more…  
What made you want to take a trip to St. Barths?
What location could be more quintessential than St. Barths to inspire our first resort collection? I completely relax in the sophisticated ease of the off-season pace. I love St. Barths the most in May.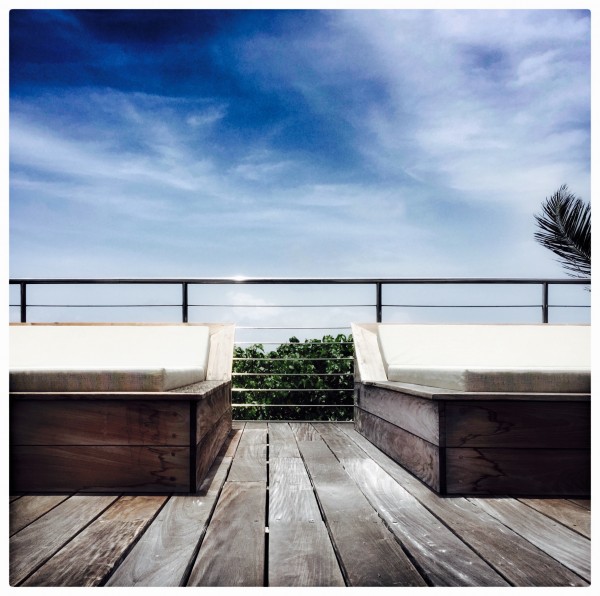 Do you go often?
I've only been a few times. Each trip has been different. I have stayed in a house, on a boat, and in a hotel, each offering a unique way to enjoy the island. This trip, we stayed in a Wimco Villa. Their concierge service is unparalleled and staying in a home gives you a certain freedom to get out, get lost, and explore the island on your own.
Tell us about how it inspired you in your resort collection.
There is a sophisticated yet laid back elegance to the manner of local living on the island that speaks directly to our sportswear vision. To compliment that dichotomy, we used printed sequins that feel washed out by the sun. We played with black and whites in a way that doesn't feel stiff, and reflected some of the natural colors through the palette: hibiscus, the red of the clay roofs, blues, and olives.
What's trending in resort right now?
I know what I like for the beach: I am always looking for sophisticated dresses, tops, and skirts that are easy to throw on over a swimsuit. Just brush off the sand and head to a nice lunch or dinner.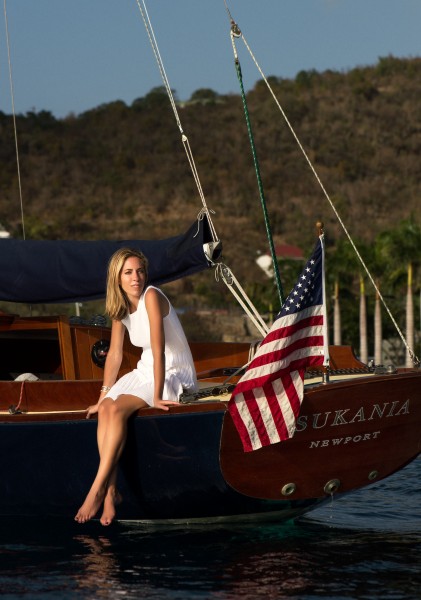 What are some inspiring spots in St. Barths?
Rounding the point from the industrial "zone" into the harbor of Gustavia is a beautiful moment. Driving around, you will inevitably discover many other beautiful places. And of course, you cannot beat the beauty of the island by boat. The "take your breath away, never want to leave" spot is David Ray's home, Villa La Pointe.
Where can we find you dining there?
Croissants and coffee from Petit Columbe, lunch or drinks at Do Brazil, La Gloriette or Tamarin, dinner at Eden Rock.
Yum! Favorite stores to shop in?
For me, it is a trip to the pharmacy. Nothing like a French pharmacy.
Three things you must always bring to the beach…
Bain de Soleil #4, a towel, and a bikini.
What are some of your travel essentials?
I'm a very organized and light packer, and I make sure my carry-on has any essential I might need during the flight. I pack pieces that can easily be styled together in many different ways for the places I need to be, which is the same consideration I apply as I design each collection.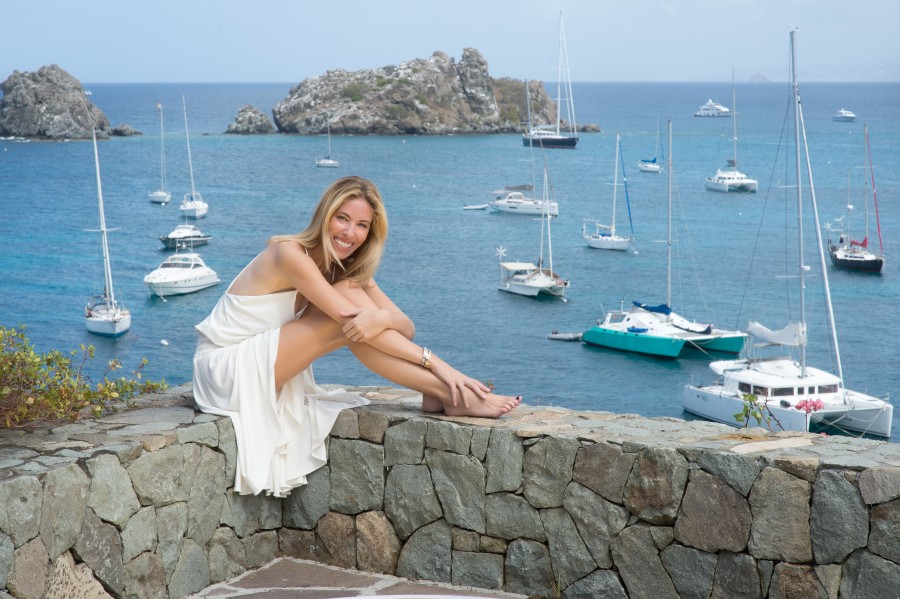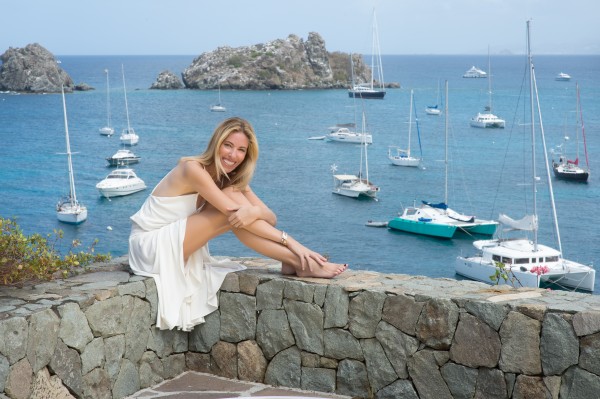 Are you into boating?
Yes, but mainly because I'm into the water. I love to be by the water, on the water, and in the water!
Did you take these photos yourself? 
My dear and talented friend Cristina Macaya took the photos. She sees in memories and creates the most incredibly visual story.
What's one of your favorite memories of traveling to St. Barths?
My great memories are generally determined by the individuals I'm traveling with (which is at times a solo venture) and the intention of the trip. Landing at that airport never fails to exhilarate!
Why does travel inspire you?
Travel is one way to arouse and expand the sensory experiences of your surroundings. It's also at the core of our brand. There is so much to take in—color palettes, traditions, cadence of lifestyle—yet a trip to your own grocery store can be inspiring if you are open to it. I love to explore new places so that our collections are always authentic and reference our own personal experience of a place.
What's next for HANLEY?
We are gearing up to open our first store in New York City this spring.