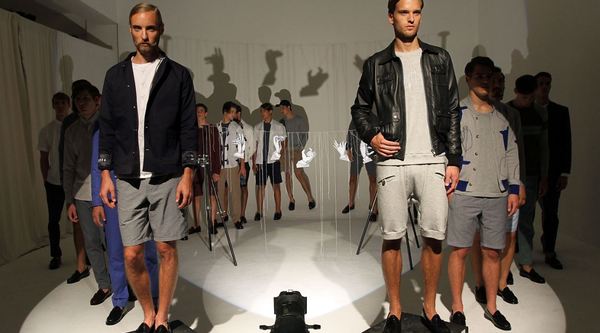 New York Fashion Week Gets A Day Dedicated To Menswear
|
(NEW YORK) The latest intel on NYFW is one for the boys: February 5th will be the inaugural date of New York Fashion Week's Men's Day. The bi-annual program will kick off one day prior to NYFW proper, and involves a handful of brands presenting simultaneously for a two-hour block. With six brands dedicated to showing at NYMD, expect this consolidation of men's shows to shine a larger spotlight on the menswear scene.
NYMD is sponsored by Cadillac and is based out of Industria Studios, where designers can deck out their spaces to their creative whims. So who's on the roster of designers? Bespoken, Carlos Campos, David Hart, Lucio Castro, Bosideng, and Ernest Alexander. Aside from the half-dozen collections being on show, there will also be three Cadillac ELR's onsite featuring customized wraps by Bespoken, Hart, and Alexander. The trio will use the car's exterior as an inspiration board of sorts.
"We are hoping to bring a new lens to the American menswear market," explained Erin Hawker, owner of Agentry PR. "By synching emerging talent together and presenting it in a centralized location, we are allowing for maximum access and exposure by the media and retail buying teams. It's win-win for everyone involved. We are so excited to have Cadillac support this bold move for menswear." How exciting for the hommes!