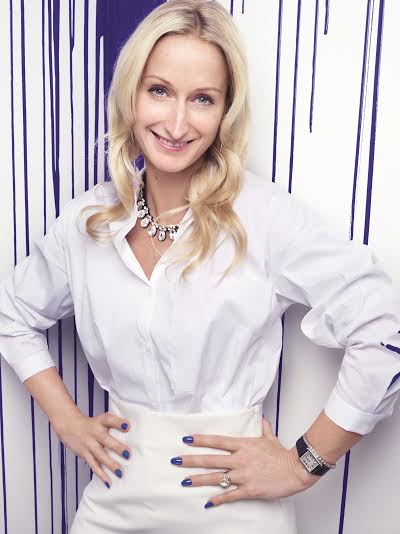 Manicure mavens and nail polish junkies, this one's for you! Meet Thea Green, the brains behind Nails Inc, the London-based nail polish line that is dominating the mani market in the UK and beyond. From how Green got started to her latest partnership to what we can expect for fall, you'll be inspired to spice up your nails in no time. 
What does Nails Inc bring to the market that other brands don't?
Fifteen years ago, there weren't any professional services blended with professional products, so I wanted to combine them. I was very inspired by different luxury hair brands, fashion, and trends; I wanted to bottle those inspirations into nail polish. I think it's the closest beauty product to fashion because you can have more fun and experiment. Most women wear similar makeup the majority of their lives and experiment infrequently, whereas with nails, it's really an extension of your wardrobe.
Did you have experience in beauty?
I didn't! I worked at Tatler Magazine in fashion—I was doing styling and writing—but from age zero I wanted to be a designer. I realized quite early on that I couldn't draw—today you can use a computer, but back in the day you definitely had to draw. I studied fashion journalism, promotion, PR, business, and marketing, and worked in magazines and newspaper. I had the idea for Nails Inc after college and started it when I was still working at the magazine.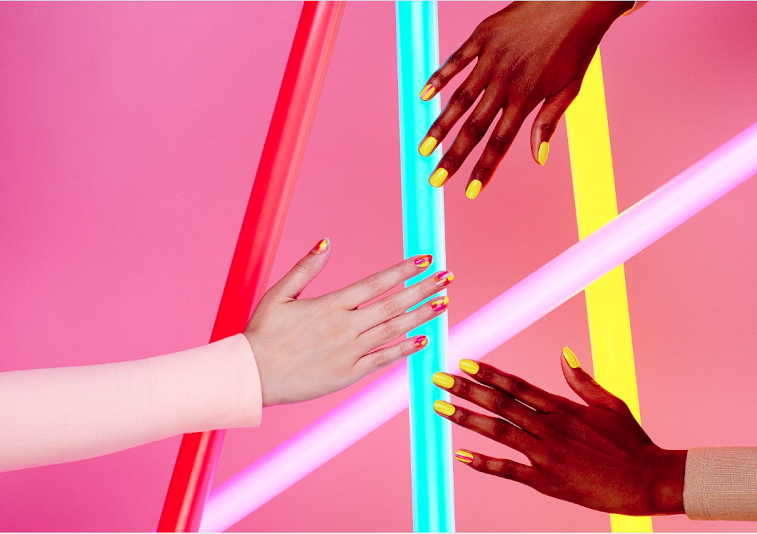 How has the brand evolved since launching?
We went through a rebranding a couple of years ago and we've expanded globally outside the UK. But some of the best-selling products are the original ones. There's always new launches, new shades, and new collaborations that will be a big part of our business.
How many Nails Inc polishes have been made?
From start to finish we've made around 400 to 500 shades.
You launched the first spray-can polish. Tell us about it! 
It's basically the fastest manicure you will ever get. You apply a base coat, spray, wait for it to dry, and then you wash the excess off your hands. It comes off your skin but stays on your nail and it has a number of special ingredients. It created a huge social media buzz when it launched. In the UK we had around 18,000 pieces and we sold out in two days. With new innovations, you never know what will happen, but our customer responded really well. It won't replace nail polish; it's just another way of painting nails. It's similar to customers loving dry shampoo. You wouldn't not use your regular shampoo, but it's great on-the-go.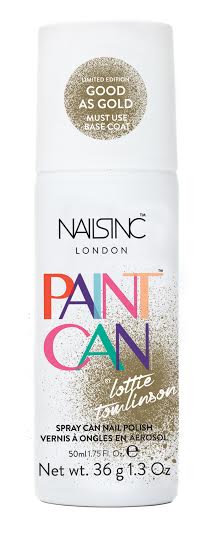 What's your mani style?
I always joke with the team that I have the right to hate something, then like it a week later. But I will love black nail polish until the day I die. We have a nail polish at Nails Inc called "black leather," which I always go back to.
How often do you get a manicure?
Once a week, sometimes more than that.
You've collaborated with Victoria Beckham and Alexa Chung. Who's next?
We are currently working with Lottie Tomlinson. She's a makeup artist and the sister to Louis from One Direction. She started her makeup career on the road with the One Direction guys and then went on to do Selena Gomez's makeup and other celebrities. She is about to turn 18 and she brings a unique perspective.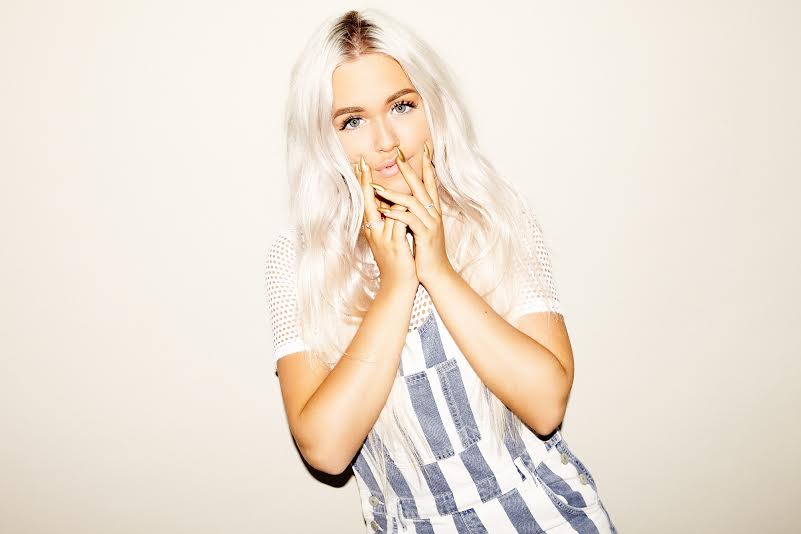 What can we expect for fall?
We'll have a gel range in four shades, like an orange-red and my personal favorite, gold. I think we'll see a really great gold nail trend this winter. If you look at what's going on in fashion, it's going to be a gold season. This range is also infused with charcoal. We also have a range of metallics. The nail market has really picked back up. It's gotten a bit more fun again in terms of what customers want, and being more creative with their nails. We're not predicting another nude season—we're predicting customers will go back to bold color statements or the iridescent/reflector mirror look.