As an editor at Harper's Bazaar and contributor to the likes of InStyle, Elle, and WSJ., Tara Lamont-Djite developed a highly-attuned sense of the fashion and cultural happenings that feel genuinely new. Now, she's channeling her sensibilities into one virtual spot with the launch of Profyles, an online space that highlights new players in fashion, beauty, art, design, and lifestyle.  The site launches today with a feature on Charles Youssef.
Tara, what inspired the idea for the site?
The idea was born from the many years I've spent working at high profile publications, both print and online. While at these places, I discovered just how hard it was for a new brand to get noticed or get coverage. Page space, which is getting even more limited, goes to advertisers, or to bigger labels. As an editor who loves the thrill of discovering a new fashion or accessories designer, or learning about a great new restaurant or store—and consequently, loves to share them!—I found this really disheartening. So I set about creating an online destination that could showcase everything I discover that's new and fresh. The idea behind the site is really to deliver hand-curated content that is both interesting and luxe, via a really beautiful platform.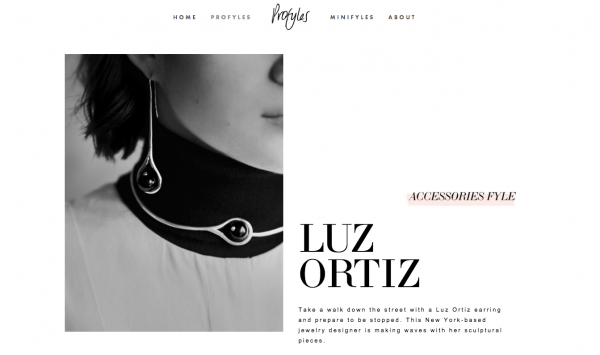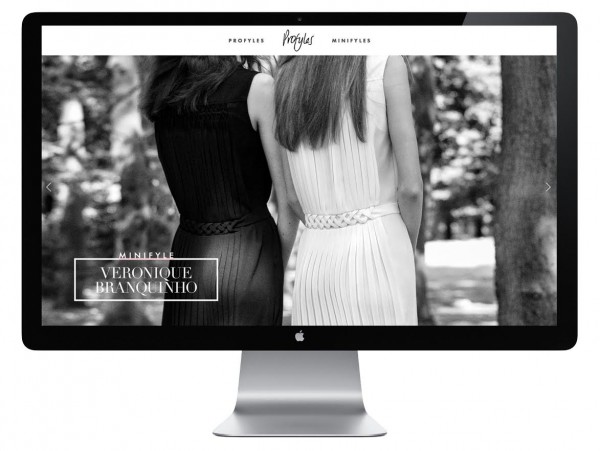 How did you pair up with Megan Maquera, your art director?
I worked with Megan at Harper's Bazaar, and besides having a great dynamic and similar vision on how websites and magazines should be laid out, I thought she had a fantastic eye. She loved the idea of PROFYLES, and we decided to start working together. She has helped come up with many of Profyles signatures, like the pink tape and line, and we collaborate on every element of design.
Will you be creating all the content for Profyles across platforms, or do you have a roster of contributors lined up?
Currently I am creating all content across the platform, as it's really important to me to have a heavily curated selection of products, brands, and personalities. It's also important to identify the Profyles voice. I will be looking at introducing collaborators in the future as the site grows.
What are you looking for, exactly, in terms of people to profile?
 I'm looking for a person, label, or destination that has a lot to offer the Profyles reader. They not only have to great product—something that is both high quality in design and production—but also a strong aesthetic statement and mission, and an interesting history. The more layers to a future Profyle, the better.
Why do you think readers will be attracted to this particular type of content?
I think readers are bombarded with information today, and they will be attracted to Profyles for its beautiful and easy-to-navigate design, and for the curated content. What sets PROFYLES apart is the luxurious and chic level of products, people, and places selected, and the fact that there is only one Profyle per week. This allows the value of the featuredProfyle to really stand out, and readers can take time to really enjoy and read through aProfyle. The Profyle voice also aims to introduce the reader to the Profyle in a very intimate and accessible way. It has personality and connection, and instantly makes you want to wear or eat or smell whatever it is you're reading about.
What's your business plan for the site?
While the site is still growing, the business plan is focused on growing and reviewing traffic and managing the social media strategy. In regards to advertising, we are looking at partnering with brands to implement native advertising, rather than traditional banner ads that clutter up a site. Having said that, all native advertising would be clearly signposted to our readers, and will have a natural and organic alignment with the mission of Profyles.