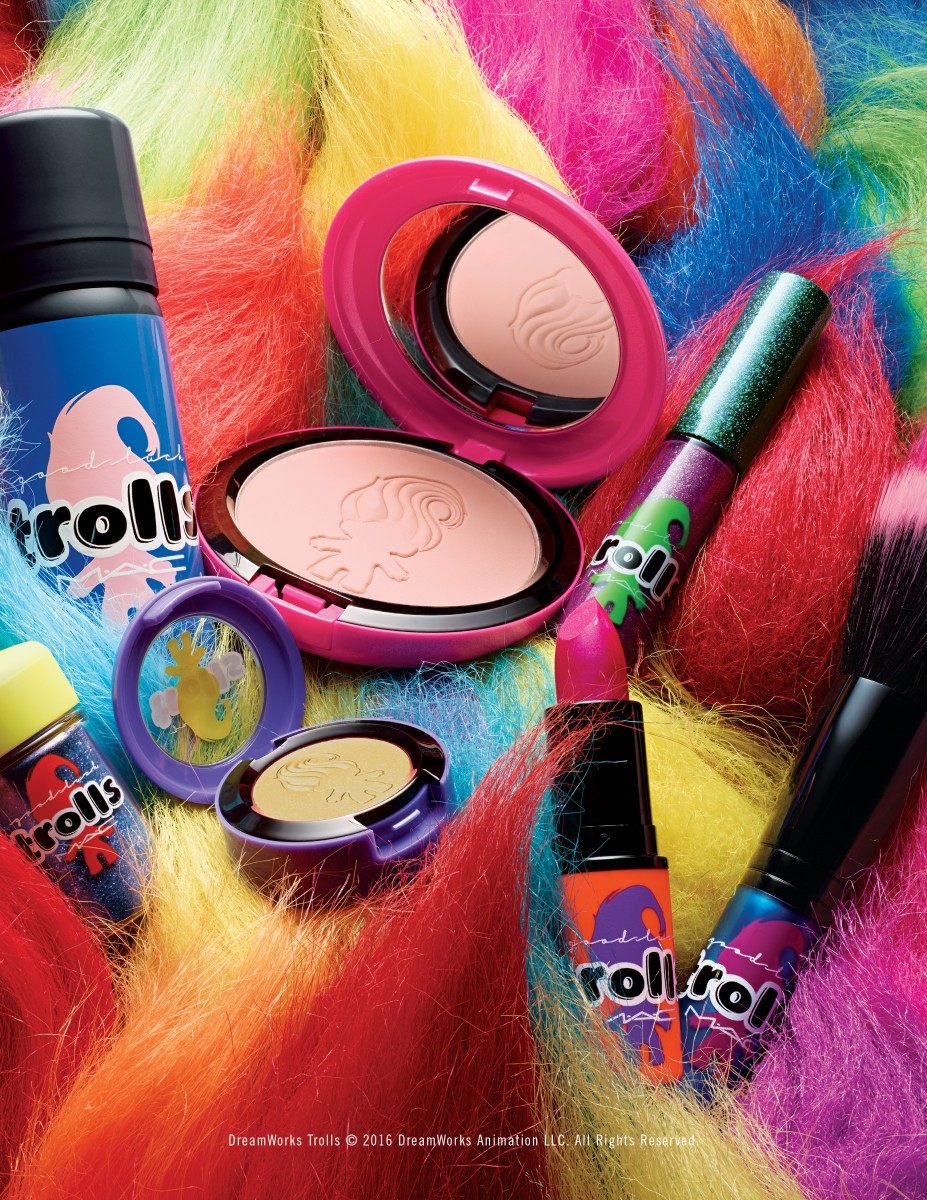 M.A.C nails the balancing act between quirky/chic/cool yet again with its latest out-of-the-box collaboration (see M.A.C archives: Selena, Maleficent, Alexander McQueen, Hello Kitty, Rodarte). Its next collection, out this summer, features everyone's favorite pint-sized toys, the Good Luck Trolls. The wild-haired dolls of childhoods past are making a comeback of sorts with a movie hitting theaters later this year that stars Justin Timberlake and Anna Kendrick.
"The Good Luck Trolls have evoked love and joy since the 1960s," said M.A.C SVP and group creative director James Gager. "We are so happy we can put the spotlight on them again. M·A·C Cosmetics celebrates pop culture and fantasy—and brings these enchanting characters to life—through this eclectic, bright-hued collection."
The line comprises lipglass, glitter, chroma craze, and an assortment of other beauty must-haves, available online July 28 and in stores August 4. Your inner child will thank you later.