J.W. Anderson announced plans for a store on 100 Shoreditch High Street in London adjacent to the Ace Hotel, but this will be no ordinary retail operation. The store, called "Workshops," will be a collaboration between Anderson and likeminded creatives, serving as an ever-evolving space with installations, exhibitions, events, and exclusive products.
The idea originated from the Omega Workshops, established in 1913 by members of the Bloomsbury Group, London's turn-of-the-century bohemian influencers. The shop was founded as a means to provide artists additional income by creating furniture, textiles, and household items. Co-founder Robert Fry, an artist and critic, believed that artists could produce and sell their own work and that writers could also be their own printers and publishers. To that end, Workshops will sell limited-edition fanzines and other printed matter.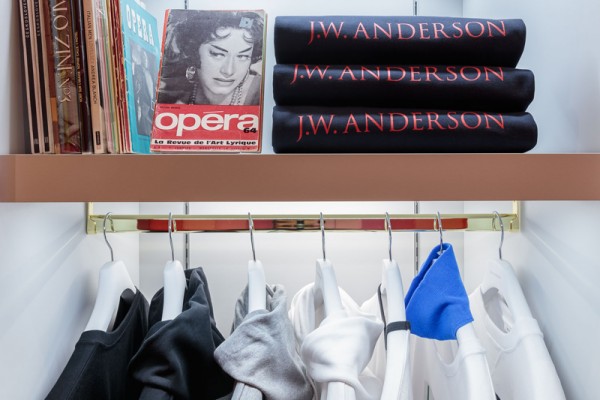 Of course, the store will also feature some J.W. Anderson product that's available exclusively at the Shoreditch location. Keep an eye on the window displays; Anderson was once the assistant to the late Manuela Pavesi, who taught him the art of display. So what can you expect to see? According to Tim Blanks at Business of Fashion, one of the upcoming presentations will be from Ian David Baker, who's famous for photographing gay culture in the '80s.