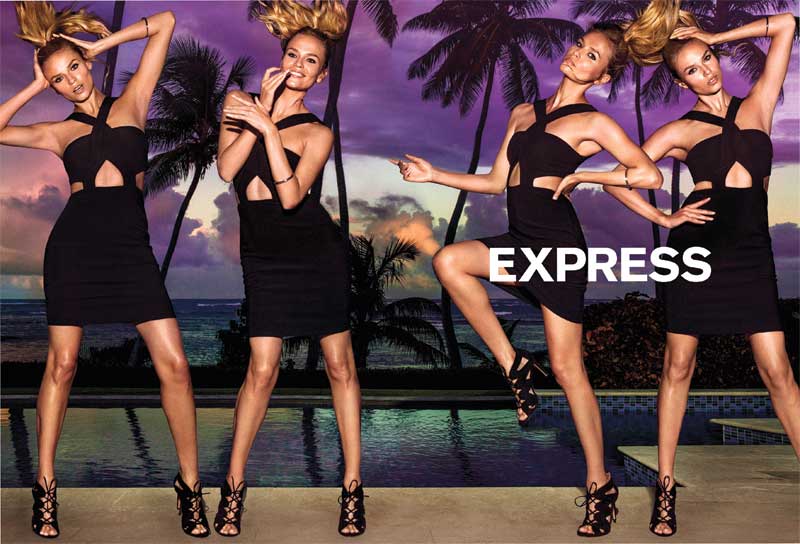 For Express' Spring '16 campaign, the legendary Inez and Vinoodh jetted to the beaches of Puerto Rico, where they captured Natasha Poly in all her glory…
What's it like working with Natasha Poly?
Natasha is one of the best movers in the business, and she understands what the clothes need to come alive.
How did you help transform Natasha into the "Express girl"?
The Express girl is young, cool, confident, and a lot of fun. She dances through life, thrilled at where she is and at what lies ahead of her. We had great music on set and all danced with her around the pool and on the beach.
What was your vision for the campaign?
An expressive, loving-life kind of enthusiasm and a sense of easy style.
What was it like shooting in Puerto Rico?
The location at Dorado Beach was unbelievable. It was our first time there, and it had so many great areas to shoot, which helped bring in some spectacular shots for the video.
Do you often shoot TV and film?
Yes, and we love it. Planning the film brings in more inspiration as it forces you to contract a story line through movement, music, editing, and effects.