Ready for the latest installment of our Fitness Dossiers, those endorphin-addled explorations of all those super-chicly branded, sometimes quizzically named boutique fitness haute spots around town? We pulsed out at the Brooklyn Heights outpost of Xtend Barre, which has a slew of international locations. Founder Andrea Rogers gave us the scoop…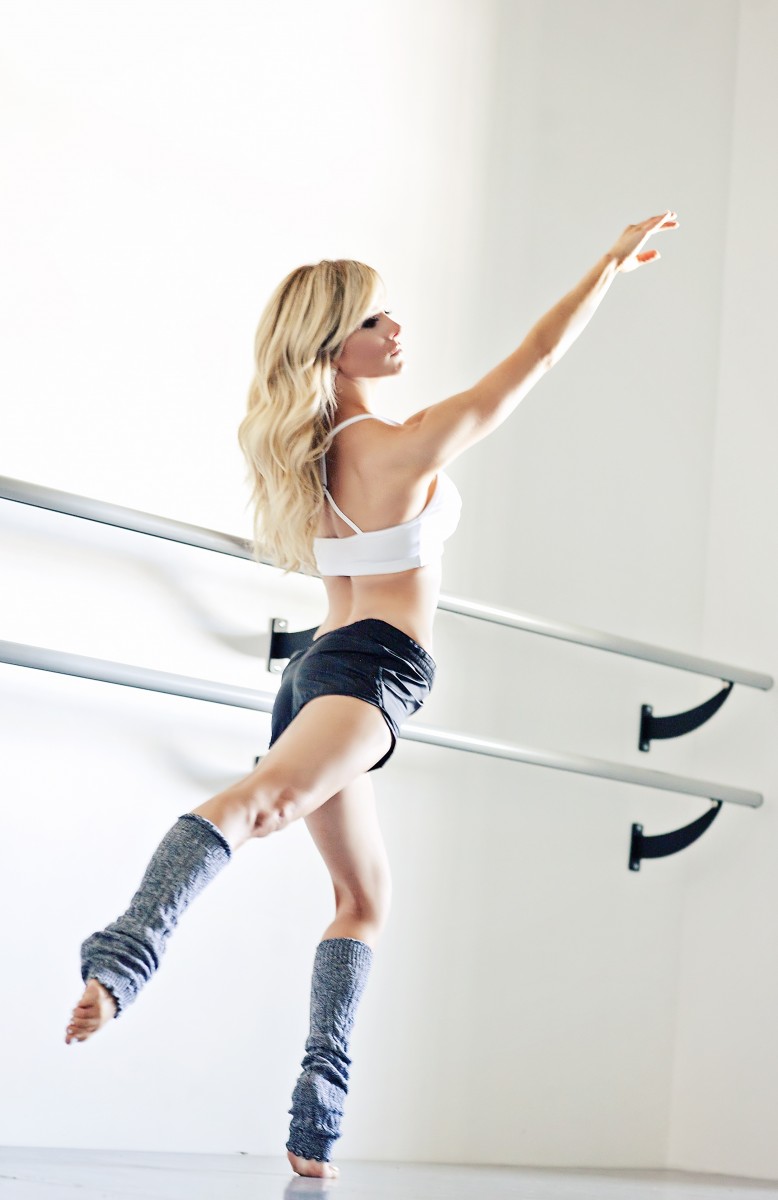 Xtend Barre in three words: Fun, effective, challenging.

Before Xtend Barre…I was a professional dancer and choreographer; I then went on to teach classical Pilates.

What's in a name? We use Xtend as a verb and as a lifestyle. We want encourage our clients to Xtend their limits within our studios and beyond!
The hard sell: Our streamlined approach, combining elements of dance and Pilates with cardio and sculpting, creates fun flowing sequences. The classes are fast paced yet focused—and no two classes are ever the same.
What sets Xtend Barre apart from other barre studios: Besides our flowing, systematic approach, there's cardio element that ties the sculpting sequences together. This creates the ultimate interval workout, which is extremely effective in getting results.

If Xtend Barre was a fashion house, it would be… Tom Ford—clean, sexy, classic, and powerful.

How Xtend Barre's specialty classes came about: Over the years, we noticed many of our clients were beginning to stay for two to three classes a day. We were offering two signature classes: Xtend Barre and Xtend Stick. Our clients were achieving such great results, tey wanted more from us. They didn't want to maintain various memberships at other fitness facilities, so we set out to create new programming. We now offer Fitball (stability ball class), Suspend (trx), Roll and release (foam roller), Circuit 7 (bootcamp), Yoga and Pilates as well as Babies on Board (mommy and me workout) and Stride for Runners.
Ideal après-class snack: Fruit! We keep a fresh bowl of fruit right outside the studio as a post workout snack. We love bananas, oranges and apples. I'm also a huge fan of a PB Acai Bowl!
Biggest misconception about Xtend Barre: That you have to be a dancer to take class—that's totally false. Even though we have elements of dance throughout the workout, no tutus are required. Our classes are open to all fitness levels and backgrounds.
Advice for a first-timer: Be sure to arrive early for your first class. Talk to the instructor about your goals and any limitations you may have. This way the instructor can ensure you have the best experience.
Major mistakes newbies make: Looking to other students for directions. Even though we teach group classes, the instructors teach very individually. Listening for the correct setup and cues will guarantee you get the most efficient workout for yourself.

Earliest fitness memory, ever: Dancing at the age of 3.
Xtend Barre soundtrack: Our music is fun energetic and motivating. From Michael Jackson to Iggy Azalea, we like a mix of classics and modern music to keep our instructors and clients engaged.
Recommended attire: Form-fitting fitness apparel so the instructors can see your alignment—and grip socks are a must!

Chic styles spotted in class: Our Xtend Barre branded clothing line is a huge hit at our studios. Clients are mixing our tops with patterned leggings, which is hot right now. We work with Onzie, Alala, Koral, NUX and many more! There is such a variety of amazing workout lines out there, like Koral Activewear.
Go-to workouts: I love to take Xtend Barre classes when I'm not teaching. I also work out at home with videos from Jessica Smith.

Workout we'll never catch you doing: I probably would not do Naked Yoga. I saw this trending online…and I know it's not for me.
Workouts on the horizon next: I'm always eager to try new classes—I've been interested in trying an aerial class.

Classes clocked weekly: I teach four classes a week on schedule and teach event classes and workshops. I try to take a classes daily.
Why you'll find Xtend Barre's first NYC location in Brooklyn Heights: Brooklyn is a hot location. Many fitness oriented young professionals and families have moved to Brooklyn because of the easy commute and larger living spaces. When our franchisee, Kristine Storie, found a studio space that was ideal for Xtend Barre, she couldn't pass it up!
Xtend Barre's draw for the fashion set: Xtend Barre studios and classes are streamlined and beautiful, exactly what you would expect in fashion. I love fashion and workout clothes are my staple uniform. I am always wearing the newest clothes we carry, this keeps me on point and our community follows.
PART II: The Daily weighs in…
Location and logistics: Xtend Barre has nearly 200 locations internationally (a mix of franchise and licensed studios), and currently the only NYC location is in Brooklyn Heights, at 147 Remsen St., 2nd Fl. There are a trio of super-sunny studios to sweat it out in.
What you'll shell out: Newbies will shell out $34 for two classes or $149 for an unlimited month; a single class costs $34, five classes go for $149, 10 clases cost $279, and unlimited monthly packages cost $299.
Stroll-right-into-a-meeting or absolutely-shower-necessitating? It's a fairly athletic, fast-paced iteration of barre, so you're bound to get more worked up than you might expect. There are large, reasonably-stocked bathrooms (ideal for changing!)—and, wisely, there are store dressing room-esque spaces for shimmying into and out of all that Spandex.
It's worth it if… You dig the impressive, no-B.S. results of barre…but not necessarily the type-A, prissy vibe some classes and studios have. They don't mess around with the arms or thigh work at Xtend. Bonus: If nice environs are make-or-break for your workout experience, you'll love the ample natural life and leafy, quiet side street views chez Xtend Barre's BK location.