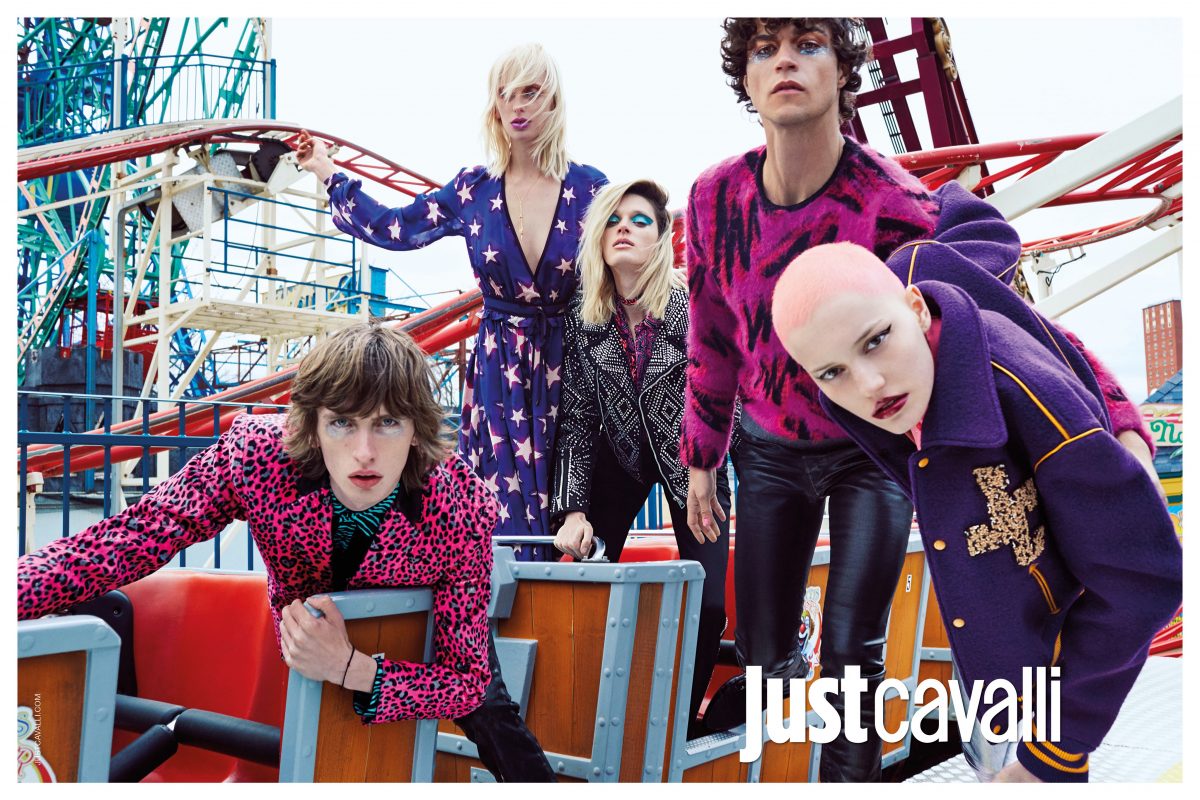 Just Cavalli has unveiled its playful—and colorful—Fall/Winter 2016 campaign with New York landmark Coney Island as the backdrop. The ad brings creative director Peter Dundas' latest collection to light, a celebration of youthful rebellion and spontaneous style, which was photographed by Sebastian Faena. "I wanted to capture something that felt very fresh and young, and I wanted it to feel like the characters were coming out of the page and jumping at us," Faena told us today. "I also wanted to capture this idea of a new generation of people who believe in choice and freedom and no longer have boundaries and attachments that past generations had. And above all things, every time I take a picture, I want to capture pure beauty."
The campaign features a posse of five mods, including Benno Bulang, Leila Goldkuhl, Lili Sumner, Lina Hoss, and Miles McMillan, all dressed in clothes that exude glam rock and punk references. Think: saturated shades of Andy Warhol screen-prints and neon zebra and leopard prints.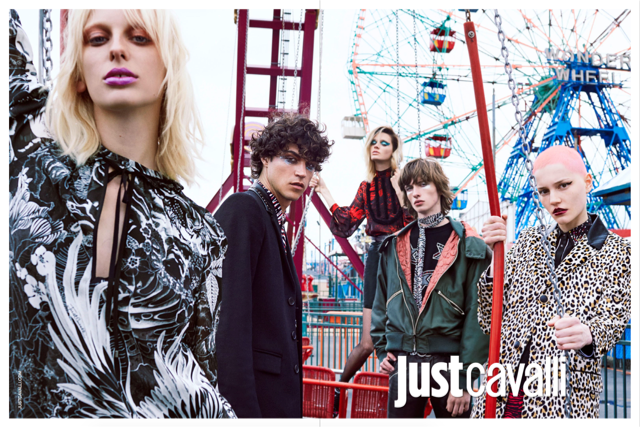 As far as what it's like to work with Dundas? "It was amazing. He's a friend of mine, but I met him for the first time in the sense of working together," said Faena. "He was great because he knew what he wanted while he was open to what I wanted. He would always let me do what I wanted to do, and if something was going wrong, he guided me in the direction to make it right."
The finished product: Perfection.