Read today's dose of chic intel right here…
All Signs Point To Erdem As Meghan Markle's Wedding Dress Designer (People)
An announcement earlier this week that Erdem Moralioglu had taken his brand's public relations operation in-house got the Internet in a tizzy, with royal-wedding-watchers suspecting the designer could be preparing for a post-wedding day press deluge. People reports that the designer has been "staffing up" his public relations department, hiring Katheryn Lo as press manager. The other big designers in the running, Alexander McQueen's Sarah Burton and Israeli designer Inbal Dror, have previously confirmed to People that they'd received requests for sketches from Kensington Palace. Erdem's camp has remained mum. Hmm…
MarthaLouisa and Man Repeller's Leandra Medine Develop Footwear Collaboration
Shoe-centric e-comm newbie MarthaLouisa has teamed up with Man Repeller's Leandra Medine on a capsule. The six-piece lineup include a lobster-motifed heel, a pair of basketweave loafers and two types of combat boot. "I designed this collection right after I got home from a trip to Positano, so I was thinking a lot about what kinds of shoes I wished I had while I was there — minus the boots, which are simply shoes I wish I owned," Medine said of the range. "But the lobsters are a nod to Italy…The lace up flat sandals are meant to look like a thorny rose growing up a tree trunk, with your ankle as the trunk — pretty perfect for a bathing suit and sarong combo, if I may say so! As for the raffia loafers, I have wanted a pair for over two years, but could never find them, but I just thought, what a good excuse to make my own!" The assortment is available exclusively on MarthaLouisa.com and priced between $354 and $474.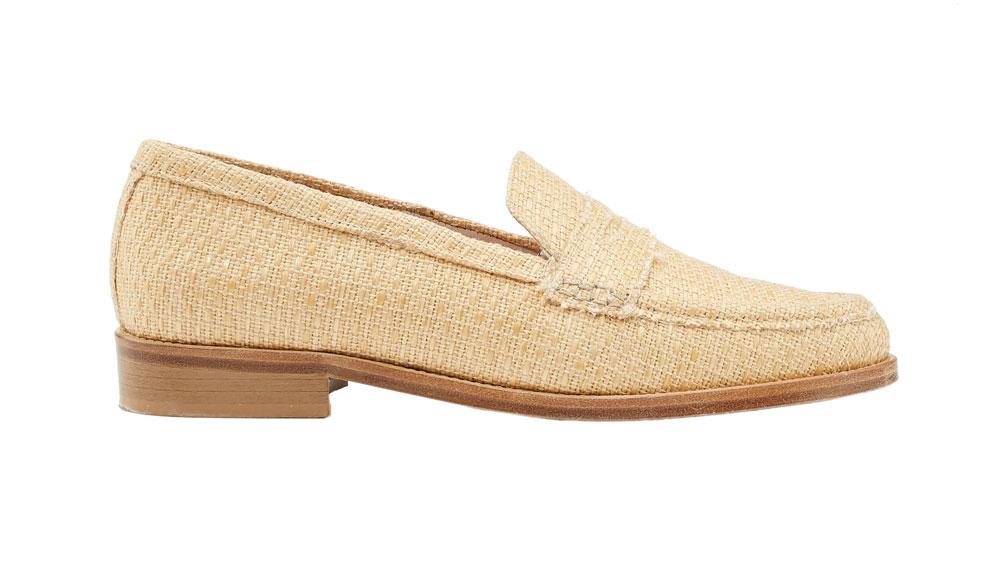 Raffia + MR by Man Repeller, MarthaLouisa x MR (available exclusively at MarthaLouisa), $390
Blue Ivy Already Has Her Own Stylist and Personal Shopper (WWD)
Because, of course. Beyoncé's camp confirmed Thursday that Blue Ivy has her own stylist working at Parkwood Entertainment, the management company founded by Beyoncé and Jay-Z. Manual A. Mendez began working at Parkwood in 2009, originally as one of couple's personal assistants. It's unclear when he was given the sartorial reins to baby Blue but combing through his Instagram, it seems he began to document her style in early 2016. Here's some of Mendez's handiwork.
Dolce & Gabbana's Domenico Dolce and Stefano Gabbana Discuss Succession Plan (Reuters)
Domenico Dolce and Stefano Gabbana have already thought about the way future, revealing Thursday that they've created a trust for their company. Meaning, a select group of trustees will receive payouts should the designers die (rather than selling the company to a luxury firm who would then install a new creative director). "We have rejected all offers to buy [the company]. One can have a lot of money but if you are not free, what do you do with it?" Domenico Dolce said in an interview with Reuters. "I don't want a Japanese designer to design for Dolce & Gabbana," Stefano Gabbana added.
Blake Lively Implores Magazine Editors To Take Down Pictures Of Her Daughter (Page Six)
According to Page Six, Blake Lively pled with editors at Harper's Bazaar, ELLE, Cosmopolitan and Vogue to take down images of her 3-year-old daughter James that were live on their websites. The images were taken at a Martha Stewart-hosted Easter Egg party at her Bedford, New York estate by a paparazzi lurking in the bushes. The magazines obliged Lively's request with Harper Bazaar's reworking their story altogether —the original headline "Blake Lively's Daughter James Make an Adorable Appearance for Easter" became "Blake Lively Takes a Page from Meghan Markle's Royal Style Book". James was cropped out of the shot. Vogue.com's item "Blake Lively and Daughter James Wear Epic Twinning Hairstyles at Martha Stewart's Easter Brunch" has been redirected to a different story on Lively from February. James' face is now pixelated out on the ELLE story and Cosmopolitan also cropped the toddler out of their photos. Similarly, Lively took to Instagram to censor the imagery. After a fan account re-posted a shot of Lively and James entering the party, Lively asked the user to take it down, writing: "thank you for your support but please remove this photo right away. It was taken without my knowledge or consent by a man hiding. Thank you!!!!!!"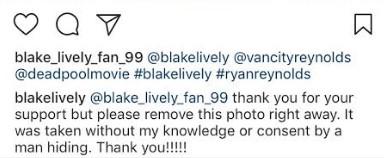 H&M Throws an Eco-Friendly Blowout in Los Angeles
Fast fashion giant H&M toasted its 2018 Conscious Exclusive collection with a cocktail party at L.A.'s iconic Garcia House on Thursday night. The retailer's Conscious Exclusive is a sustainability initiative, showcasing the latest developments in eco-friendly design. This year's collection introduced ECONYL, a 100% regenerated nylon fiber made from fishnets. The bash drew a celeb-heavy guest list including Kate Bosworth, Kate Bosworth, Paris Jackson, Naomie Harris, Christy Turlington Burns, and more.
Subscribe to our newsletter and follow us on Facebook to stay up to date on all the latest fashion news and juicy industry gossip.