Susanne and Christoph Botschen, the real-life couple behind MyTheresa, are returning to e-commerce after a three-year hiatus with a more focused e-tail concept: strictly shoes. "They're the most important part of every outfit. They are the base of the look," Susanne says. "You need shoes — almost like you need underwear."
Their new venture, MarthaLouisa, launches Thursday, with stock that includes an exclusive three-piece Prada capsule collection. We spoke to the Botschen's ahead of the unveiling.
Why return to e-commerce?
Christoph Botschen: We are retailers and always have been. The market has changed, and we were one of the first retailers that understand that, daring it even. E-comm has great potential. Now only about 20% of transactions happen online, the rest is still brick and mortar but this will change for sure.
After you sold MyTheresa to Neiman Marcus Group, you took a three-year, contractually-obligated break from the industry due to a non-compete. Has stepping back given you a new perspective on the business?
CB: It was good to have a break and look at the market from a distance without losing track. The fashion business is our passion so we couldn't avoid observing it. While doing that we realized that the e-commerce marketplcae is dominated by four big players that are insanely huge. What's the consequence? The end-consumer who is the core of luxury retail is overloaded and overwhelmed and not in a good way. It's the enormous product range that appears as soon as they go on these online shops that overwhelms them. The customer is lost and so we want to provide them an address where they can find a highly curated selection of shoes. MarthaLouisa will have the top luxury designers and new contemporary brands all under one roof. Luxury customers want to explore new talent as well as look among the top brands — shoes that point out the DNA of that designer, not their whole collection in every color and heel height. That's what we considered when creating the navigation of the site and when buying our selection of shoes.
How many pairs of shoes do you own Susanne?
SB: I have approximately 100 pairs of shoes.
CB: More like 200!
Where did the name MarthaLouisa come from?
Susanne Botschen: Our last project had a female name as well. Martha is a sophisticated and self-confident woman. Louisa is more playful and likes to be sexy. Most women are a combination of Martha and Louisa.
How did this Prada collaboration come about?
SB: We've been working together, with Prada, for many years now. It's a partnership built on trust and history. It just made sense to ask Prada for an exclusive collaboration.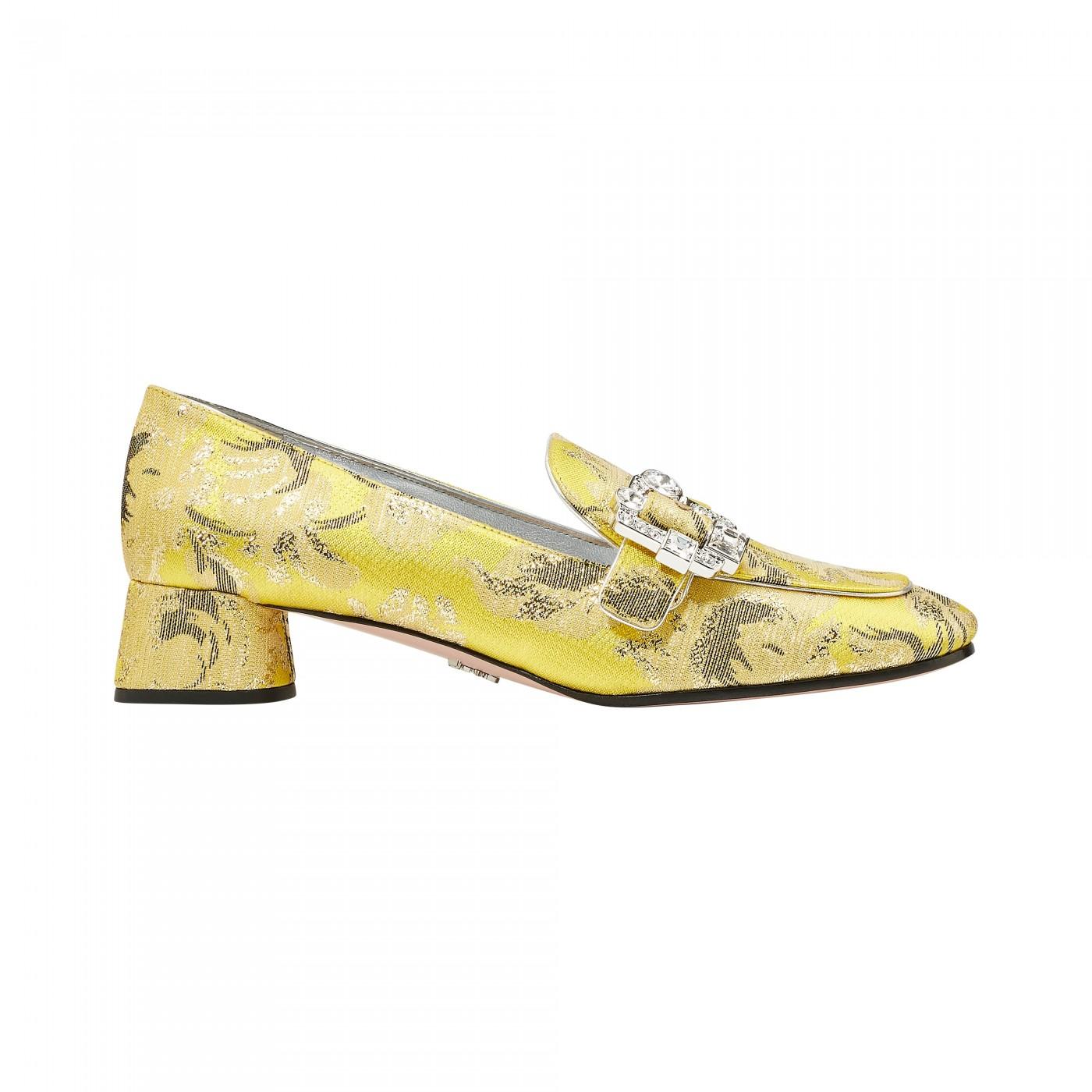 Yellow Brocade Pennyloafer, PRADA (Available at MarthaLouisa), $820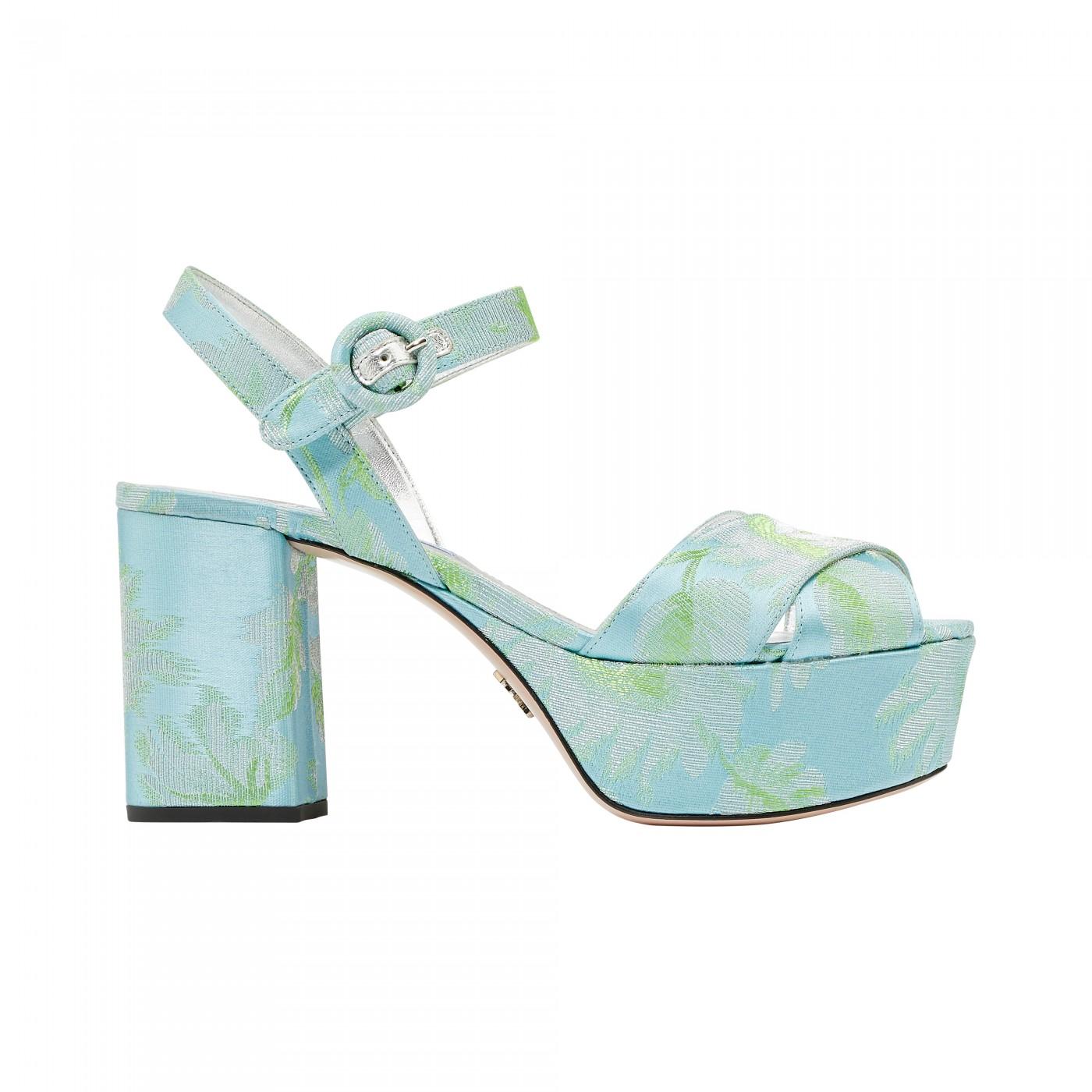 Blue Brocade Platform Sandal, PRADA (Available at MarthaLouisa), $890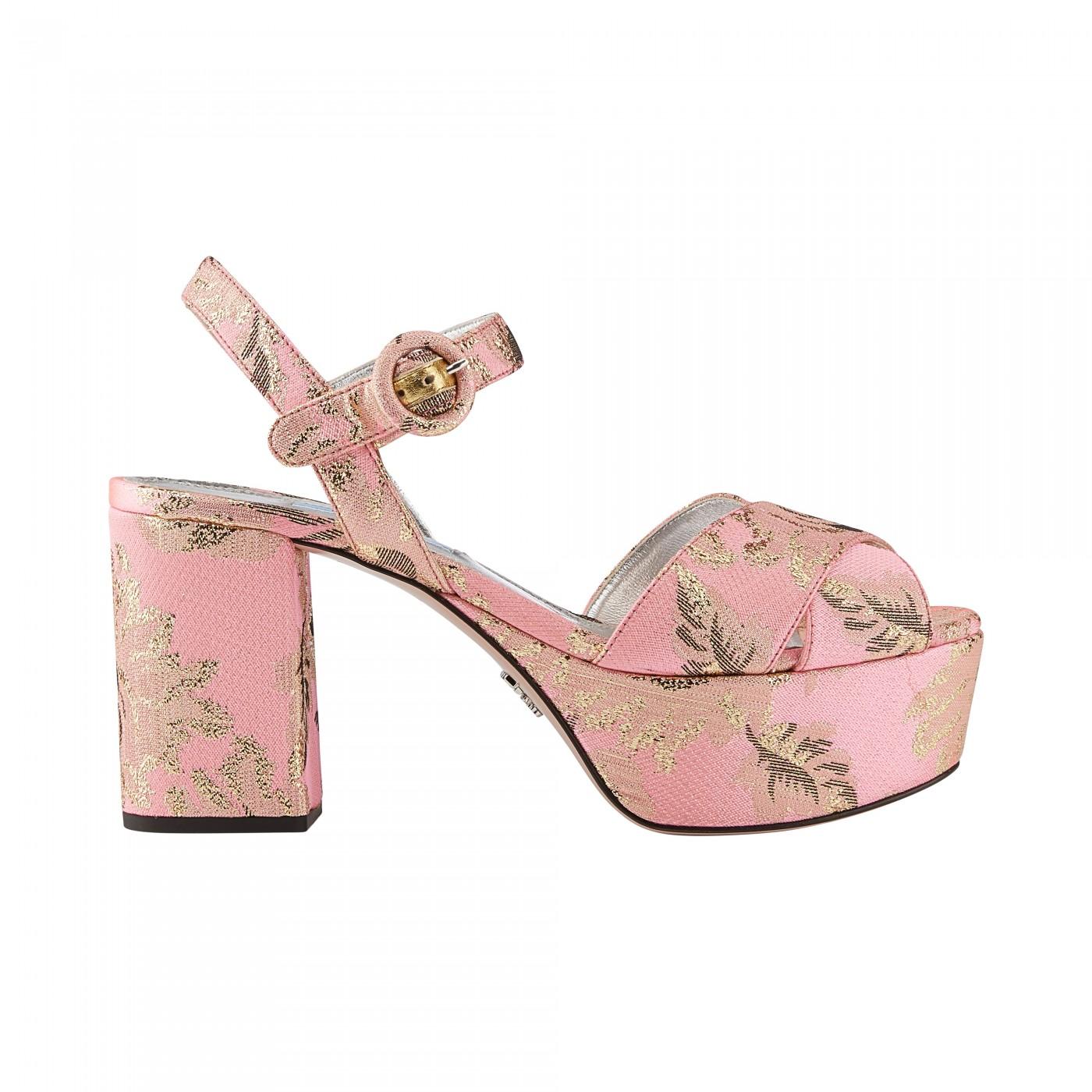 Blue Brocade Platform Sandal, PRADA (Available at MarthaLouisa), $890
They created three shoes just for MarthaLouisa. How involved were you in the design process?
SB: Very involved! We chose the fabric together with the Prada team when we had our buying appointment in their showroom. It is a very luxurious brocade – perfect for the MarthaLouisa customer. I just love them.
Perhaps this is pair 201?
SB: Definitely!
Subscribe to our newsletter and follow us on Facebook to stay up to date on all the latest fashion news and juicy industry gossip.