What's Elle EIC Nina Garcia's secret recipe for keeping the Hearst title fresh after all these years? She tells THE DAILY how the thinking-woman's fashion magazine has kept the bar high in an ever-changing media climate. 
Magazines evolve over time. How would you describe the current incarnation of Elle? 
Elle was founded in France in 1945, shortly after women won the right to vote there. The founder, Hélène Gordon-Lazareff, believed that a magazine for women could combine politics and serious issues with fashion, beauty, and culture, and we remain true to that mission. For the modern Elle, that means we're focused on a thoughtful and thought-provoking approach to our stories, covering everything from the fight for reproductive rights post-Dobbs to the current state of women's sports to the latest injectable you can get only in Europe. Our audience is interested in it all. 
You've been in your role as editor in chief for a few years now. How have you been able to keep the magazine fresh?
Discovery is in our DNA; our readers look to us for what's new and what's next, whether it's a boundary-breaking stylist, a writer we all admire, or a designer who's changing the way we think about style. Women have been a powerful force this year, using their voices to speak up about the issues impacting our world. We're grateful Elle is a place to share new perspectives, with smart stories that spark conversations on everything from Beyoncé and Barbie to the WNBA season and the 2024 elections.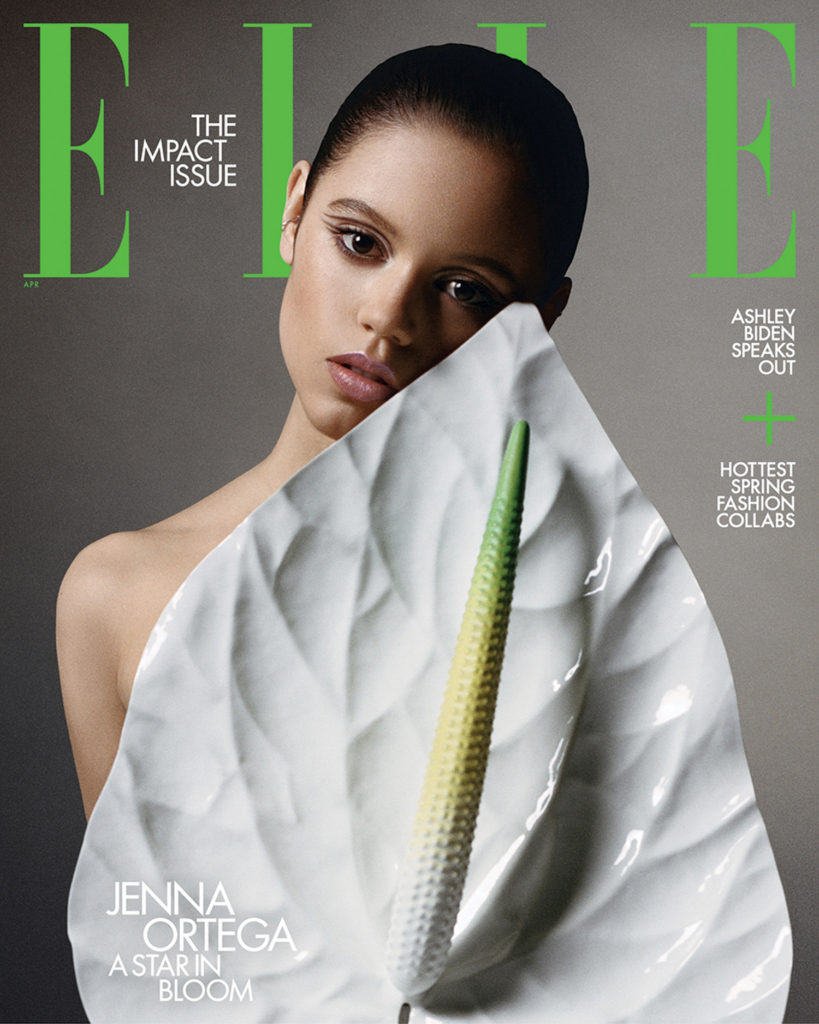 Why do you think the magazine has had such a successful year? 
Our team keeps the bar high. We're constantly raising our ambitions, and I firmly believe that having a platform is useful only if you harness it to make a difference. In April, we launched our first-ever Women of Impact issue, celebrating women like Ukrainian First Lady Olena Zelenska, Michigan Governor Gretchen Whitmer, and climate activist Xiye Bastida, who are making their mark on the world right now. We were thrilled to toast these powerful women, including First Lady Dr. Jill Biden and her daughter, Ashley Biden, at our inaugural event in Washington, D.C. Each year I'm so in awe of our Women in Hollywood honorees; this year's class was one of our most successful yet, featuring incredibly candid interviews with Olivia Wilde, Sigourney Weaver, Issa Rae, and Anne Hathaway, among others. Michelle Yeoh closed our event in Los Angeles with an impassioned speech in which she talked about literally fighting her way into the film industry. It was so validating to see her long career and work honored with her Oscar win just a few months after. Looking ahead, we have exciting plans throughout National Hispanic Heritage Month featuring conversations with Latinas in fashion, beauty, politics, and more. As a proud Latina, celebrating this community is so important to me. 
We asked you this a few years ago, but we're curious why you think print is still important.
Print is the couture of our business. There's something luxurious about the detailed work from a talented team of creatives that goes into every aspect of a magazine, from photography storyboarding to fact-checking, to ensure the highest-quality product. Print is immersive; it's an escape, and it's a place to spend time with stories and gorgeous imagery that can surprise and delight you. That said, our team works seamlessly across so many different platforms—print, digital, video, social, and live events. This gives us the luxury of telling stories in a variety of ways, from breaking news, TikToks, and shoppable e-commerce stories to long-form features and ambitious print fashion editorials with top talent. 
Why do you think Elle has been able to survive?
Media has obviously changed so much since my career at Elle began. We've continued to thrive, thanks to smart and steady leadership at Hearst, as well as the strength of our global partnership with Lagardère and our Elle international editions. Above all, what keeps us strong is our audience, who continue to love, trust, and engage with our brand. We work every day to earn and keep their support, because once you lose someone, you rarely get them back. We have changed how we do business, but we have never compromised or changed the quality and values that Elle has always stood for. The brand has always attracted smart and stylish women of every generation, and our content continues to speak to both our longtime readers and new ones.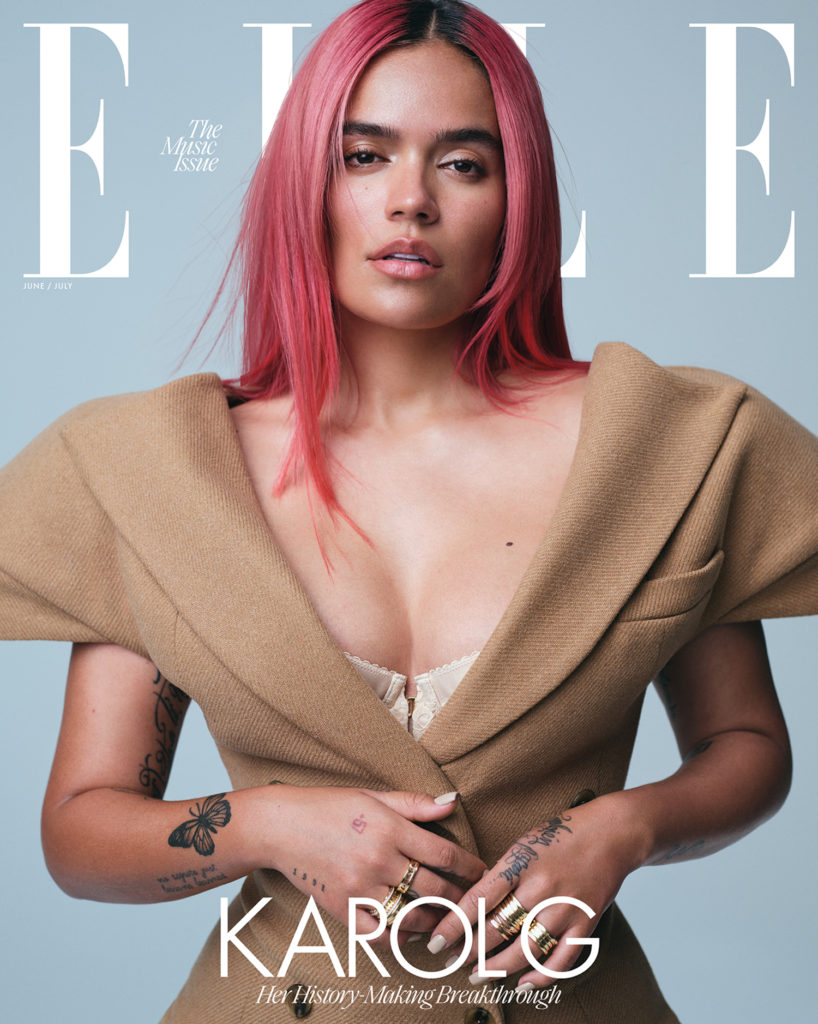 What have been some of your favorite stories over the past year in Elle? 
I always love to learn more about the creative process of top designers, so I appreciated our profile of Jonathan Anderson by fashion features director Véronique Hyland, which was photographed by César Segarra and styled by Anastasia Barbieri. I'm drawn to stories of women who are survivors and also those who are achievers at the top of their field. Mikaela Shiffrin is both, and I was fascinated by Rose Minutaglio's story of how the world's best skier made a comeback after her very public failure at the Winter Olympics. Our May 2023 cover story with Megan Thee Stallion, styled by Law Roach, was incredibly powerful and continues to have a profound impact. Megan spoke to us exclusively to address her shooting, detailing the effect that the event and the public reaction to it had on her physical and mental health. She was open about how she's working to heal and why she calls herself a "survivor." 
What stars are selling magazines these days?
 Elle speaks to a global audience, so it's no surprise that Colombian singer Karol G, who has a worldwide following and is beloved for her powerful and positive music, is someone our readers responded to. We ran Chantal Fernandez's profile of Karol G in both English and Spanish in order to make it accessible to a wider group of readers and the responses we received from the Elle audience and Karol's fans alike were incredible. 
What did you do for fun this summer? 
We have had a busy summer at Elle, but I was able to travel to Paris for the couture shows, which is always a treat. Family is extremely important to me, and I also spent a good part of my summer with my two sons away from the city to regroup and refresh.