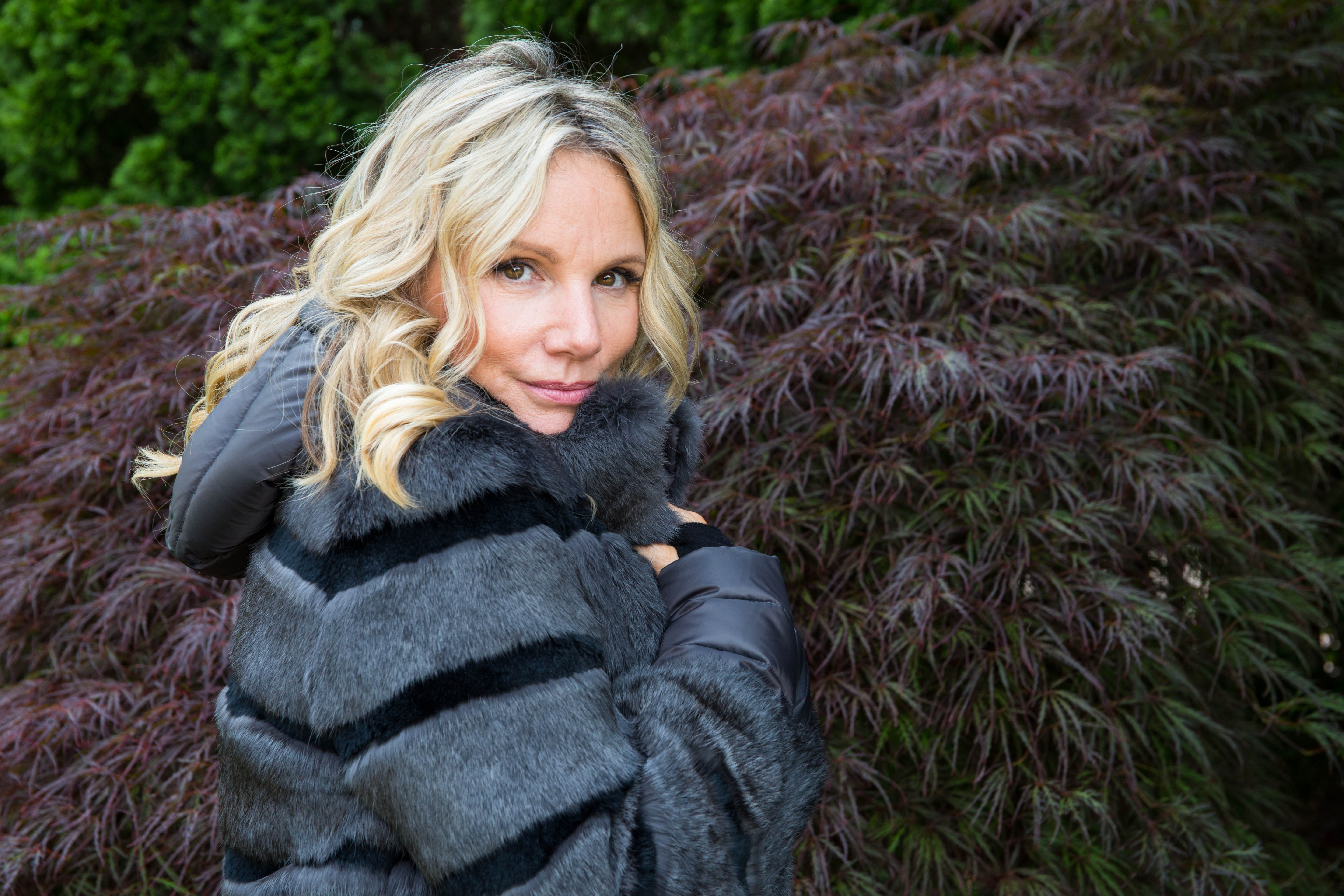 We checked in with outerwear expert and designer Dawn Levy, who just opened a pop-up shop in SoHo to showcase her latest fall/winter collection. The Daily joined the grand opening bash at 444 Broome Street to peruse the pieces and caught up with Levy after the big event…
How did you choose the location for the pop-up?
I always knew SoHo would make the most sense to ensure we were reaching our customer base and demographic. From NYC locals to international tourists, this area breeds the fashion-forward shopper who embodies the Dawn Levy aesthetic.
So why now for your brick-and-mortar foray?
Opening our first pop-up store in New York seemed to be a natural progression for the brand, and the next step toward our own permanent brick and mortar space. We are planning for a fantastic winter season in SoHo! After all, outerwear is the most important accessory for the cold winter ahead.
Have you picked a fave neighborhood spot?
Cipriani Downtown for eating and people-watching—Cupping Room Cafe definitely has the best latte!
The space is super chic—what was here before you moved in?
The space…well, let's just say it needed our DNA before we moved in! We completely renovated it from head to toe. We went in and added lots of special touches to ensure that the store was a true representation of the Dawn Levy brand. The interior features a whimsical display of our signature butterflies and is finished with a fresh look of Carrera marble walls, stone gray hardwood flooring, and chrome, leather and Mongolian lamb accents throughout, giving the space a chic and modern feel. It shows our multi-functional feminine downs, wools, shearlings,  fashion furs, and biker leathers, with a few one-of-a-kind exclusives and accessories from the Fall/Winter collection.
Any great neighbors?
Yes! James Perse, Ralph Lauren, and IRO.
What about plans for a permanent space?
We are currently looking for a space in SoHo where we want to hang out permanently. It's a very exciting time; our Broome St. location is showing great success.
It was a blast checking out the new collection—and snacking on grilled cheese from the food truck you rented. How was the opening event, overall?
A major success! It was a fun evening filled with music, bites, cocktails, and of course lots of outerwear. Friends, family, and industry folk were able to peruse the store and shop our Fall/Winter collection. We occupied the vacant space next door for the evening and filled the room with tons of mannequins, creating a museum-like effect with our most coveted fall looks.
Now, the insider tips…What's your go-to coat of the moment?
This is difficult to answer because outerwear is my favorite accessory. I'm a big fan of our transitional pieces that allow for two-in-one and three-in-one looks. Today I'm wearing our coveted Donnie down coat as a vest since the weather is chilly and damp, but not quite cold enough to require the full look. It's definitely a showstopper and my go-to right now.
What's your advice for picking the perfect coat?
I love coats with options that provide a flattering fit. For example, my Taryn down coat can be worn multiple ways, offering functionality without sacrificing style. You can start off the fall season wearing it as a vest by easily removing the zip-out bib and sleeves. It looks amazing over a leather moto jacket or your favorite chunky sweater. Once the cold settles in, put it all together for a complete down coat look. This two-in-one option is a hallmark of a quality piece that will get you through the winter!
Any exciting plans for the future? What's next?
We are currently testing a new collection of cold weather accessories in our SoHo store. This includes fur hats, bags, earmuffs, scarves, and the like. It has proven to be very successful for the brand so far and may be an exciting new addition to the line next fall. The current collection of accessories will be on our website by December.