On April 22nd, Dundu.n, a prominent fashion creative agency, collaborated with vintage store No Standing NYC to host an unforgettable Earth Day weekend event in the heart of Soho, NYC. The event celebrated sustainable fashion and provided visitors with an opportunity to engage with talented designers and jewelry makers who have placed sustainability and craftsmanship at the center of their work.
The pop-up fair showcased some of the most innovative sustainable fashion brands, including MONA JEWELRY, Wen New York, Excelsior by Rosalie, By Cookie H, and Phase Each brand told a unique story that centered around their design philosophy, highlighting their commitment to environmental responsibility, ethical practices, and inclusive designs.
MONA JEWELRY, founded in 2019 by Jing Liu, is a New York-based brand that takes. inspiration from nature and poetry. MONA JEWELRY's latest collection, "Basket of Life," features upcycled materials and zero waste, creating timeless pieces that transcend the limitations of space and national boundaries. Additionally, the brand offers customized remakes to align with their sustainable ethos.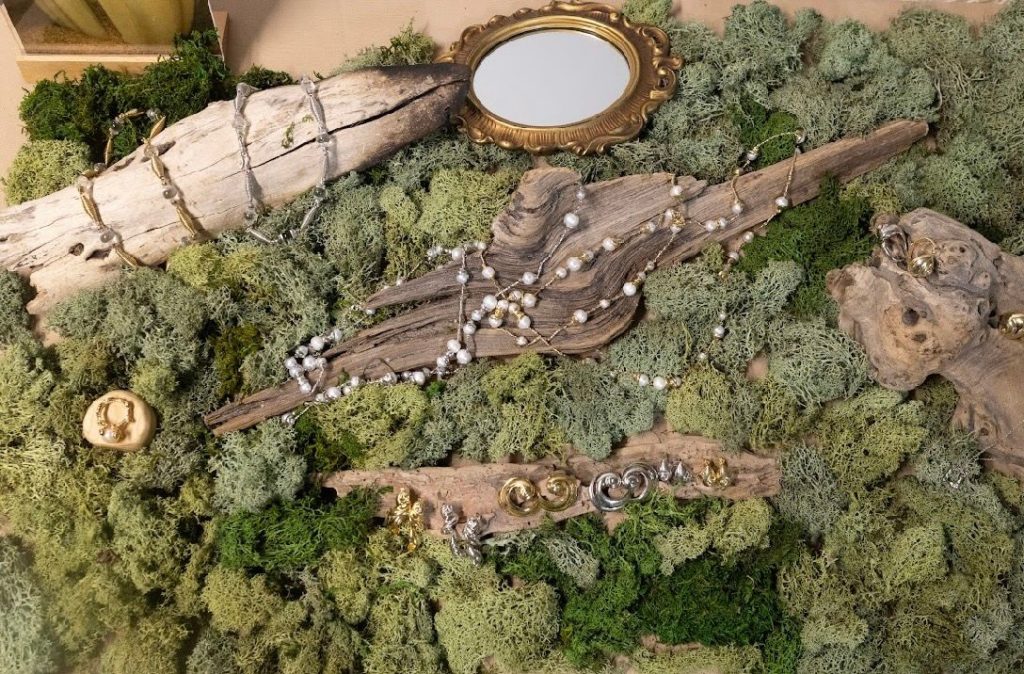 Wen New York, created by Wen Zhedong, is a gender-neutral brand that focuses on functional leather bags for every lifestyle. Wen combines Eastern styling with Western tailoring to create a harmonious design. All bags are produced with top-grade leather, embodying Wen's commitment to ethical and sustainable practices.
Excelsior by Rosalie is a sustainable jewelry brand that features powerful healing gemstones such as jade, carnelian, amethyst, rose quartz, and blue goldstone. Designer Rosalie Baseman takes a selective and refined approach to materials, prioritizing gold-filled hardware and authentic high-quality pearls, gemstones, and various beads. Each piece is imbued with deep spiritual meaning and crafted with inspiration from various art fields.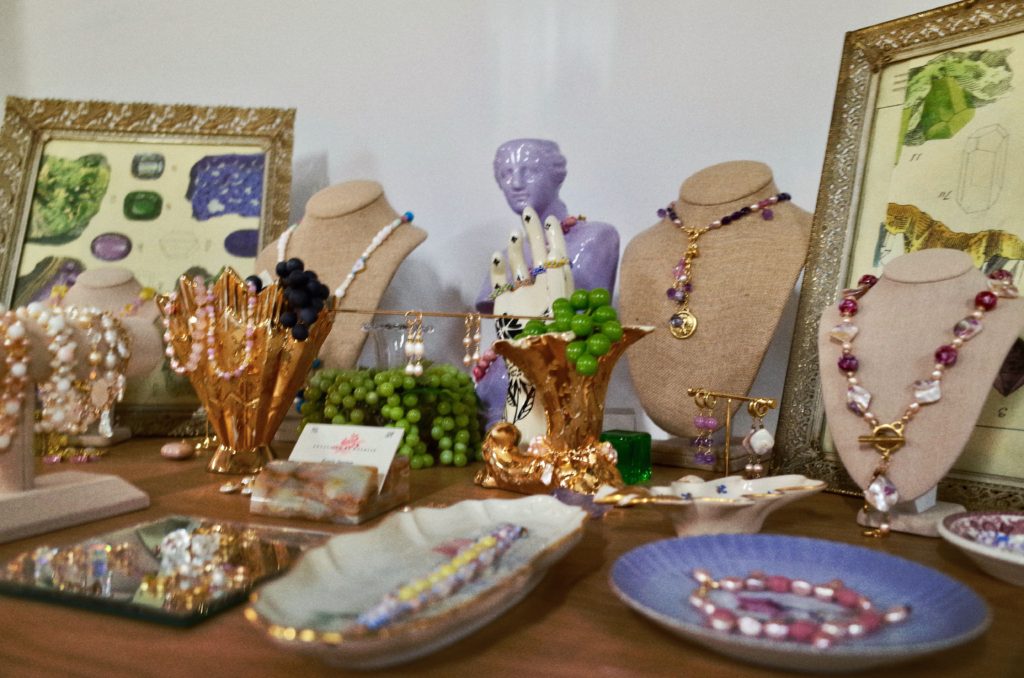 By Cookie H, established in 2008 in New Zealand, is a hand-crafted, tailored brand that bases its designs on concepts surrounding sustainability. Each garment is environmentally friendly and unique in color, ensuring that each piece is one of a kind. By Cookie H believes that only handcrafted tailoring can bring each garment to life, which is a direct criticism of seasonal collections that promote rapid trend cycles and overconsumption.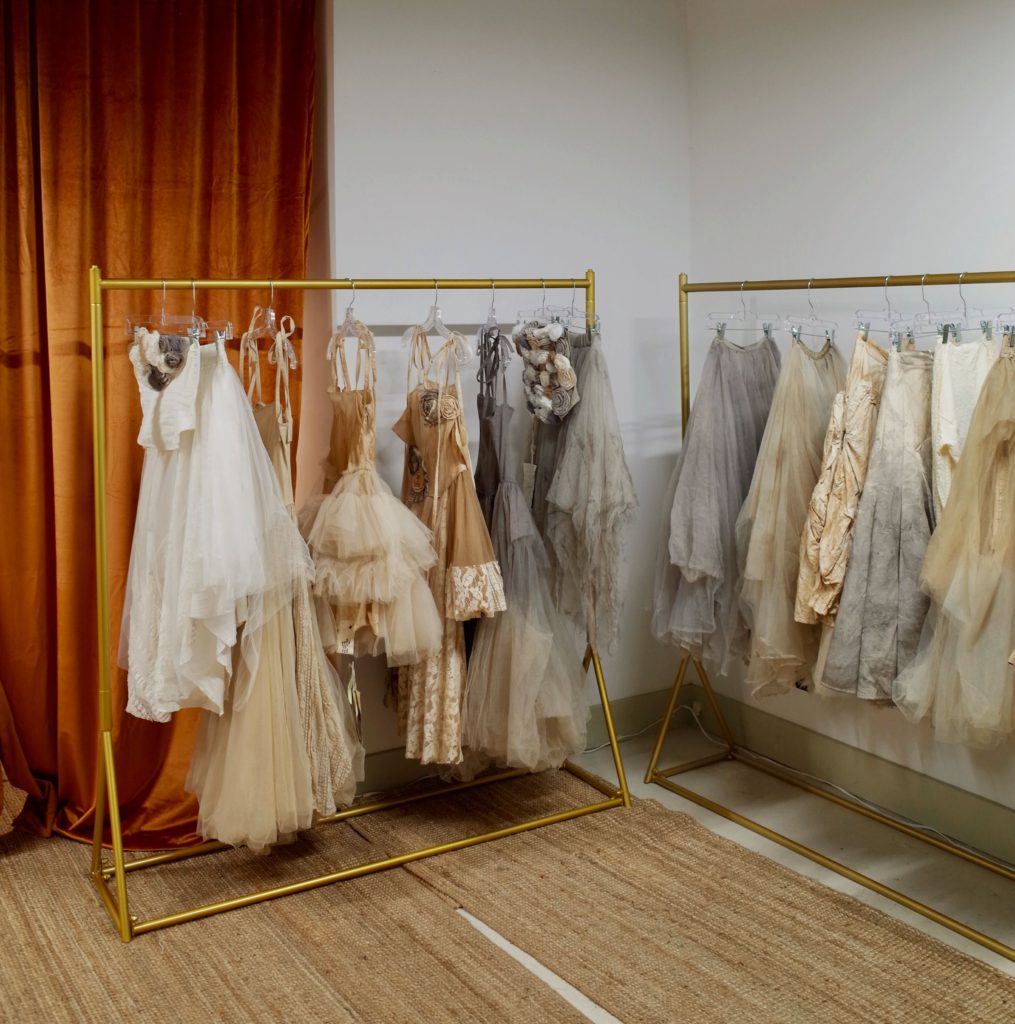 Phase 1 is a NYC-based streetwear label whose focus pertains to community building and inspiring and empowering individuals to live a positive lifestyle. The designer creates garments that are functional and powerful in what they represent, using eco-friendly fabrics without compromising the style of the garments. During the design process, the minimization of fabric waste is essential to ensure conscious crafting, as well as providing consistent design details through all of the pieces.
In addition to the sustainable fashion showcase, guests had the opportunity to learn hands-on craftsmanship skills during the foam clay workshop. This workshop encouraged creativity and embodied ideals of making things on your own, rather than buying new.
The whole event was surrounded by lush greenery and nature elements, inviting every visitor to take a deep breath and deeply feel the beauty surrounding us. Founder and curator of the event, Jiajia Wang suggests that "Observing global drastic changes in fashion industry in the past few years, I am aware of sustainable fashion in authentic practice is imperative more than ever. Greenwashing, unethical souring, and other marketing tactics are quite confusing for sustainable shoppers. Our team wants to present consumers to an authentic eco-friendly fashion pop-up and expose novel brands to the most trend & sustainable-savvy consumers in New York City."
The Earth Day Fashion Pop-up Fair was a testament that sustainable fashion is not a trend but the future. It showcased the brilliant work of designers who place sustainability and ethical practices at the heart of their designs, inspiring us to make more conscious fashion choices for the future.
Presented by: Dundu.n International