"My business and my oldest son are the exact same age," Lauren Santo Domingo says in Claiborne Swanson Frank's forthcoming photography book.  "It is important to me that my children see their mother as being accomplished and fulfilled. I am a fully-formed person with my own identity, a business, and a family. I never wanted to be just a wife or just a mother."
It's a sentiment Swanson Frank hopes to capture optically with "Mother and Child," her third photographic tome from Assouline. "Mother and Child" features a series of intimate portraits of well-heeled mothers with their offspring, piecing together a sort of cross-section of modern (albeit, pedigreed) motherhood. Through her exploration, the photographer and mother of two gained insight into what it means to be a mommy in today's high-octane world. "We're all these amalgams, these multi-hyphenate multi-taskers," Frank says with a laugh. "What it means to be a mother is so innate and yet it's a constantly evolving conversation. It's fascinating."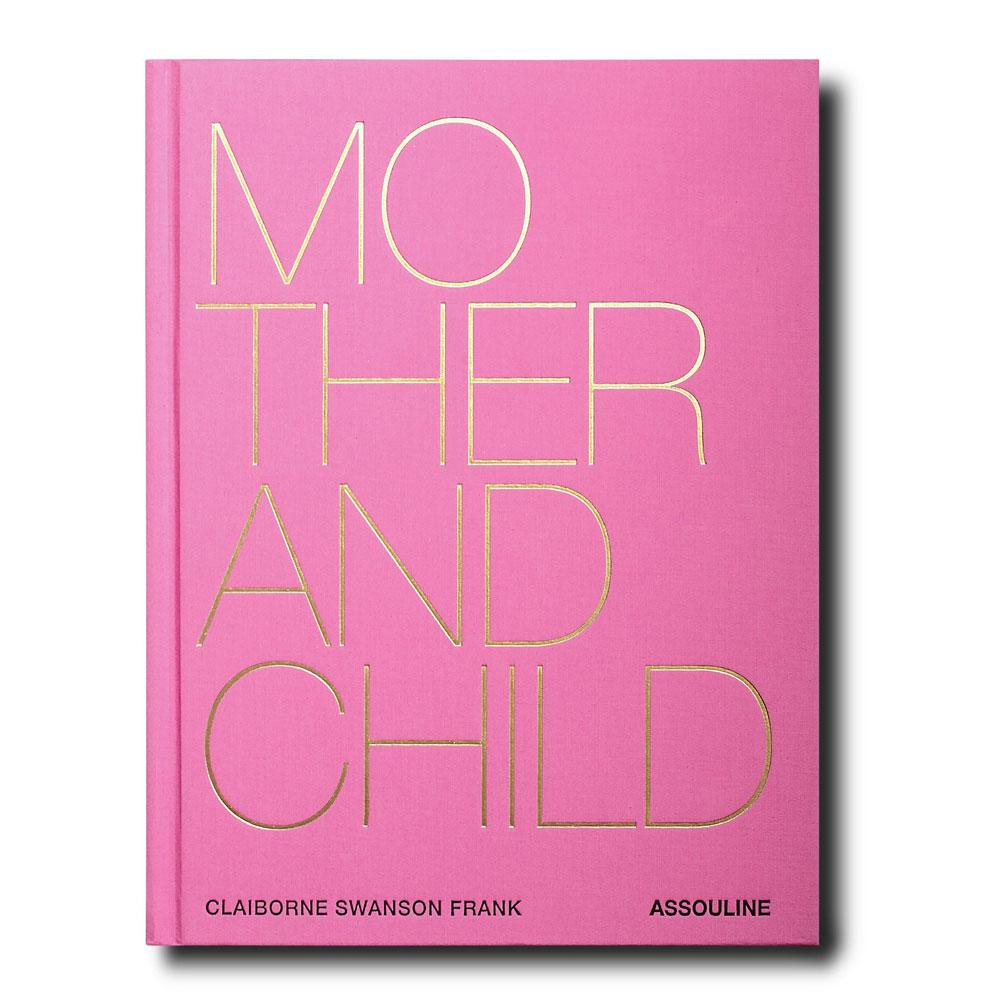 Amongst the subjects in the volume's 280 pages are Santo Domingo, Anna Vyalitsyna, Delfina Blaquier Figueras, Nicole Trunfio, Carolina Herrera, Charlotte Groeneveld, and, of course, her sister Veronica Swanson Beard.
The hot pink tome is out now, just in time for Mother's Day. We spoke with Swanson Frank about her mommy-focused exploration. 
Congratulations! How did you go about approaching this project? What did you look for in your subjects?
With this book specifically, I was looking to women that not only inspire me as mothers, but in the way in which they engage with the world. These are women who I look to in terms of how they navigate motherhood and how they create space for their careers. My intention in creating this book was to really document modern motherhood.
How would you define modern motherhood?
I feel that we're really the first generation of women who are able to not only have, be lucky enough to bear children and to be mothers, but also to chase our dreams and to have separate identities aside from being mothers. Women in this generation who are mothers love and cherish and honor that role. It's part of their identities and who they are in the world but it's not a choice as it was in previous generations. Meaning, you don't have to choose between being career-driven and a fully present motherhood.
It seems much more fluid now, rather than this pitted issue.
Right. Most women are these funny hybrids. I think what's unique about motherhood — it's like breastfeeding. Everyone has to find their own unique truth and what works for them. I think everyone has to find what works for them, and how to create balance, and how to honor the different parts of themselves that are important.
You have a four-year-old and a one-year-old. What's been the most marked way in which motherhood has changed your sense of self?
There was selflessness in my life that never existed before children. I think that I never realized how self-absorbed I was. And I look back, and I would never have thought of myself that way. I think, to be honest, that's the gift of youth. You should be selfish. You should be self-absorbed. That's the gift of those years. It's so essential in the cultivation of self that you have that time to focus on the yourself because then you're able to actually give selflessly to your children once you've fulfilled that piece of that, part of that self, and for me at least in those early years.
What's the best piece of advice you got from your own mother?
I think the greatest advice that my mother has really shared with me was being an example of someone who led with compassion. As a parent, you're constantly having to be able to have empathy and compassion for your children and understand their point of view. So, I think that that was such a gift for me: to learn the power of love. I know it sounds so cliché, but I think that at the end of the day, these little people, that's all they want.
Subscribe to our newsletter and follow us on Facebook to stay up to date on all the latest fashion news and juicy industry gossip.