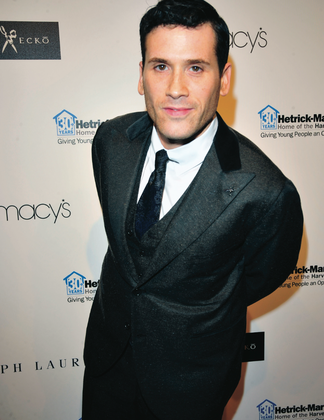 Catching Up With…Marc Ecko
|
What's brewing in fashion titan and media mogul Marc Ecko's world? Plenty, apparently! Ecko dished to us about his new book, his CFDA board member memories, and more…
What's new, Marc?
For the last three and half years I've been nose-down building Complex Media. I also was solicited to write a book. It's called Unlabel and it's out from Simon & Schuster on October 1. Most recently I have also been focused on my fashion line Marc Ecko Cut & Sew.
What was the process like?
For the past year and a half, I worked two times a week, a few hours at a clip, odd hours, but consistently. This was probably way cheaper and less toxic than going to therapy. It's not a big, self-masturbatory, gushing memoir. It's a business book for the creative class; really, it's the textbook I wish I'd gotten in college!
Who would you love to see reading it?
It would be cool if Ralph Lauren or his son, David, read it. Ralph is the godfather! In the book I talk about Ralph Lauren-itis. When I first started designing Mark Ecko Cut & Sew, I was a bad carbon copy of Ralph. [You have to realize] your point of view is good enough.
Have any of your pals got their hands on a copy yet?
George Lucas, who is a good friend. He's read the book!
What was it like being the youngest-ever CFDA board member?
I was naïve and not aligned with reality. I expected to walk into the Justice League of fashion: Wonder Women over there, Batman here, Flash is there. It just never turned out like that. I was probably too young, but I had fun.