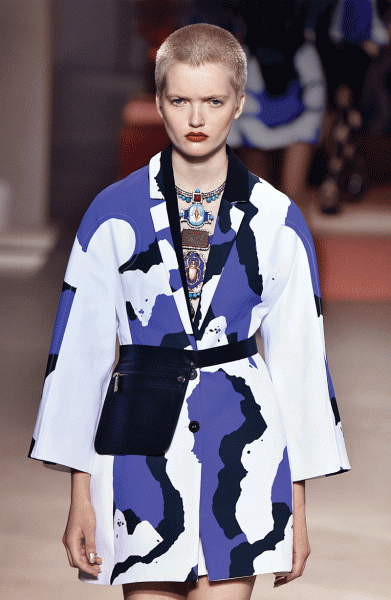 Busy and buzzy Society mod Ruth Bell was a breakout star at the Spring 2016 shows. We rang her up to find out how this humble Brit is dealing with being the belle of the ball.
Where do you live?
I still live with my parents in England.
How's that going?
It's cheap!
Do you have a curfew?
Nah. Usually, they don't know what country I'm in. I just turn up and then leave. I think of it like renting a room in the house.
You were a breakout star last season. How did you react to all the love?
I don't tend to read my own press. My parents do, and then they'll bring me back down to earth. It's kind of crazy.
How so?
Because I'm a normal person. I don't think of Adriana Lima as a real person. If I saw her in real life, I'd think of her as someone famous, because no one that perfect exists. Not like I'm perfect!
You told Elle you hated your first name.
My mum yelled at me when she read that.
How do you feel about Bell?
I get a lot of jokes about it, but I kind of like it. It's easy to remember. My mum used to say, "You may not like your name, but it's memorable."
Your buzz cut has received a lot of buzz. Sick of that yet?
No, I love it.
Why?
It's like when someone gets a puppy and then everyone wants to touch it. You don't get sick of showing off your puppy. I've got a cool haircut.
How often do you get it buzzed?
I do it myself every two weeks, unless someone tells me otherwise.
What was it like to shoot the Saint Laurent campaign?
It was kind of crazy. Even before I did the campaign, it was my favorite brand. We shot in L.A., and it was one of the first times I'd been there, so that was cool. Now I get to wear the clothes to parties. Hedi [Slimane] is insane. I literally can't explain it. You have to be in a room with him and work with him to understand it. He's one of those photographers who knows exactly what he wants, and he knows exactly when he's got it. For example, when we were taking the photographs, he would take a photograph, look at the screen and be like,"That's it, done, move on." It's weird, because I'm not creative at all, so to be in a room with him is mind-boggling.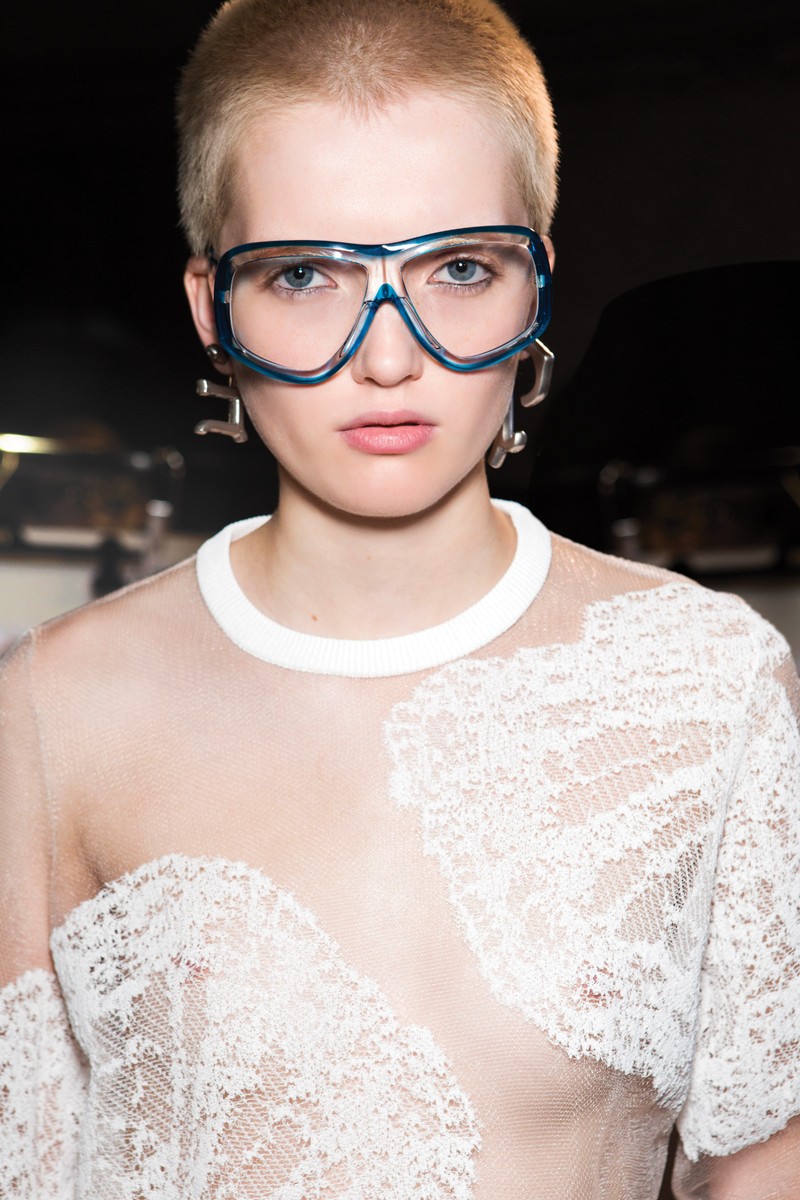 If you're not creative, what are you?
I'm logical. I couldn't be a photographer or a stylist because I don't have the right mind-set for it. My mum calls it "life smart." She said, "Ruth, you could never paint a picture, but you could cook, you could get from one place to another, and if you were lost, you would find some way of getting back."
We understand some people think you look like a boy.
I flew to New York recently and security called me a man. And then just at the end as I was leaving I said, "I'm a woman." And he said, "Oh, I'm really sorry!" But you know what? Really, I don't blame them, because I don't make it easy for them. I've got buzzed hair. I also dress in boyish clothes and I carry myself very masculine. If I saw me, and I wasn't me, I would think that I was a guy, especially from behind. It doesn't really bother me. I just feel bad for them because I embarrass them.
Any plans to move to New York?
I don't know. That's a difficult question. I think as long as I'm doing this job, it'll always be 50/50 between New York and London. I couldn't have just one place in London or one place in New York. I like them both.
What do you miss about each city when you're in the other?
When I'm in London, I miss New York food, which is probably a good thing because if lived in New York, I'd probably be twice my size because of the pizza. When I'm in New York, I miss the vibe of London. I just come to New York to work. When I'm in London, I don't know how to explain it, but the vibe is younger and more my kind of thing.
What's your long-term plan?
I have no idea. Whatever happens will be a nice surprise. I'm not too worried.