Yesterday, Ann Taylor brought Broadway to 5th Avenue with some of the cast, the director, and songs from the musical "Waitress." Jessie Mueller, who was up for a Tony this year for her role as the lead, Jenna, and the show's director, Diane Paulus, were there to talk about the musical that's making history with Broadway's first all-female leadership team. The link? They're starring in Ann Taylor's new campaign series that spotlights female creative collaborators. As part of the collab, Ann Taylor offered shoppers who spent $150 or more two tickets to the show, and is donating a portion of proceeds to the Adrienne Shelly Foundation. We chatted with Jessie and Diane to get the dish on working with Ann Taylor, what makes them role models, and more.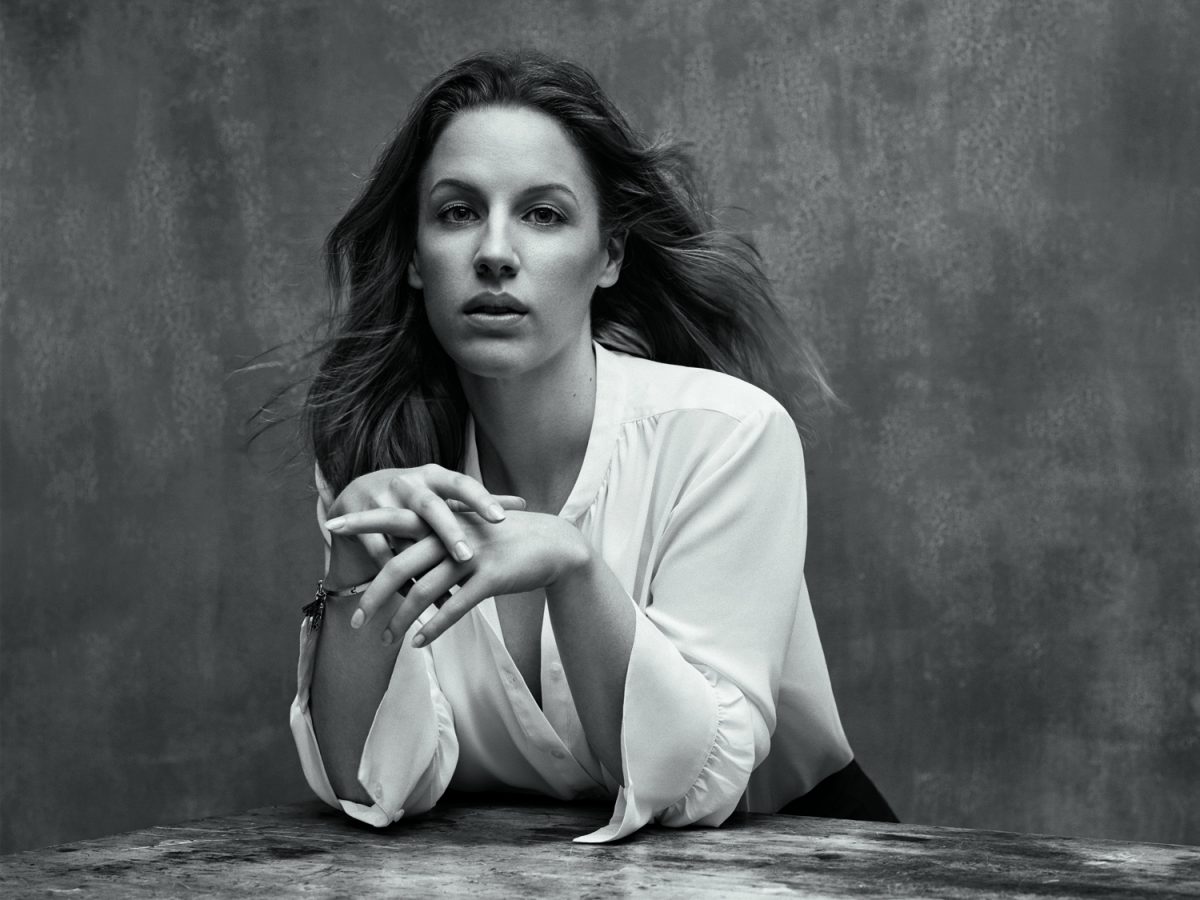 Jessie, why did you decide to to join the cast of Waitress?
My agent got a call about it, and when I heard that Sarah Bareilles was doing the music, it really popped for me. I've been a fan of her music for so long. At the time, I was kind of obsessed with [her song] "Between the Lines." I'd just been through a breakup, and I was like, This is my song! That's what I love about her music. It's so honest, and it becomes personal for the listener. I think that's what she did with the music for the show.
What was it like collaborating with an all-female creative team?
For this piece, it was kind of essential. All the right people were in the room. Because of the subject matter and because it follows a trio of women and what they go through, we kind of had a shorthand in the room.
Who were your role models growing up?
Both my parents are actors, and they were huge influences on my life, as well as some of their dearest friends and colleagues. There are a ton of people in the Chicago theater community who I was extremely influenced by and who I grew up around, which was really special, because I got to see them as performers and I got to see them as people. They had a balance in their life between their work, their art, and their life.
What kind of role model do you hope to be?
I hope to be someone who honestly presents myself to the world. I think that's really hard to do. There's so much surrounding show business that makes it seem so glamorous, and it's really important to let younger people or younger women who are watching know that there's room for everybody and everything, every size and every shape. You don't have to be perfect to be a good actor. You have to be a feeler and understand people. Perfection is not very interesting to watch [Laughs]. That's not what gets the people.
What's your relationship with fashion like?
I've always been fascinated by it. I'm only just starting to find a comfort in my personal style. Because I'm an actor I've always loved clothes and costuming and different periods and shapes. It's kind of a new, fun thing for me. You really can change your clothes depending on how you feel and it can reflect your mood and personality. It's a fun thing to play with.
What does the partnership with Ann Taylor mean to you?
I'm honored and kind of flabbergasted. I'm certainly no fashionista. I have a respect for what they're doing, focusing the lens on the creative collaborations between women. Anything we can do to bring a voice to that and remind people that creative women are out there and we're working together and we're fed by one another is really important. And their clothes have such a beautiful ease and structure about them. I live in NYC and I have a busy schedule, so I want clothes that look great and are comfortable, but clothes that I can actually wear. They're clothes that look good on people, not just on a model.
Diane, how was this experience different from other musicals you've directed?
I've worked with female collaborators on every musical, but what's noteworthy is that it's across four disciplines—composing, book, music supervision, and choreography. Every artist is on the team on "Waitress" because she is at the top of her field. The fact that this production can reflect the reality that it's 2016 and that women are at the top of their field is what I'm most proud of. We can shatter that glass ceiling so it never has to be shattered again, and also send a signal to young women who are aspiring for a career in the theater in a leadership role. 
What does working with Ann Taylor mean to you?
I love that Ann Taylor is celebrating women, that it's celebrating a spirit of creativity, and that it is choosing to align with the musical that's about the empowerment of women and supporting the Adrienne Shelly Foundation. I love these moments when fashion and the commercial business world bridges over to the arts.
You were photographed for the campaign. What was it like for you to be in the spotlight, for a change?
It was a great, really fun day, and I get to look at the picture and say, Yeah, when I clean myself up, I can look like that! Normally, that's what I love about being a director. I get to drink my coffee and hover in the dark in the back.
What are you hoping the legacy of the show will be?
The legacy I want to leave with "Waitress" is that we can have stories with women at the center, about people with challenges that we can all relate to. People need and want stories that they can relate to. They want their hearts to pound, they want to feel alive, and that's what the theater is for. I feel clothes can do that, too. I know I've had that experience just being part of the Ann Taylor family over the past couple of months.