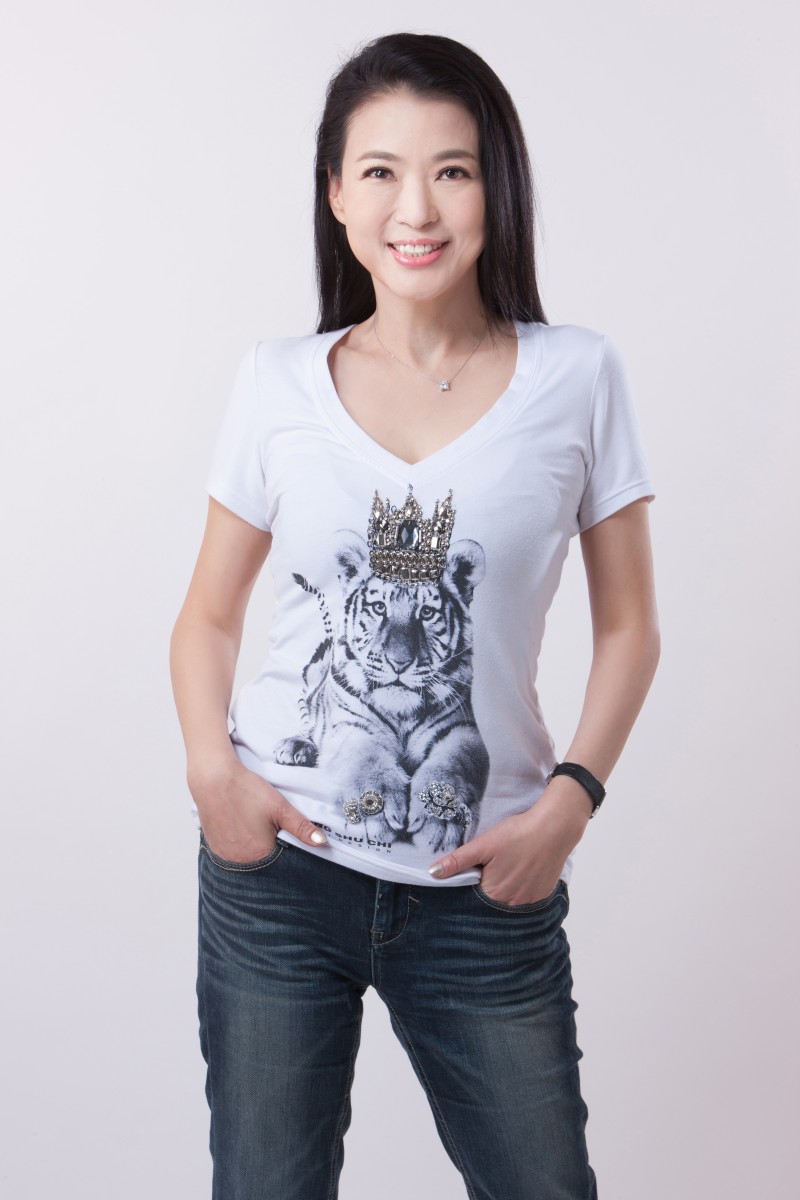 Sponsored Content: YouCam Makeup—we've seen what the app can do (and if you haven't, you must find out!), but we wanted to hear the deets firsthand from someone on the inside. So we chatted with Perfect Corp. CEO Alice Chang…
Tell us about how the app came about, please!
Perfect Corp. was born out of our desire to apply our leading technological expertise to the beauty industry and transform beauty lovers' experience. With my background in the software IT industry, a typically male-dominated space, I wanted to find a way to fuse technology with makeup and beauty. Perfect Corp. gives people the tools to express themselves with makeup, and then connects the virtual creations to real world beauty products. This personalization of beauty through technology allows women like me to explore and share our own interpretation of beauty.
With this goal in mind, we aspired to capitalize on the mobile lifestyle as the means to connect users and beauty brands with technology. We saw that technology was evolving much faster than the beauty industry. We built apps that bridge this divide, allowing customers to become more intimately involved with the makeup products and brands they love.
What has the feedback been like?
We have been overwhelmed and honored by the beauty community's passionate support as well as enthusiastic user adoption of our apps and feedback. On my recent trips to Japan, China, and the U.S., I met with several leaders in the beauty and fashion industry to share Perfect Corp.'s vision and our exceptional technology. Just last week during New York Fashion Week, brands and designers were excited to see how YouCam Makeup's innovation links the fashion world to the tech world. All were interested in how our apps can help them tap into the digital world and become more present to consumers in the mobile age.
YouCam Makeup has received several "Beauty App of the Year" awards from various entities this year, highlighting a general agreement about our leadership. Users not only love our apps (just check our ratings!) but they are also highly engaged, often using it multiple times per week to explore new features, learn about the latest trends, and share content.
What makes the technology so unique?
I believe there are two aspects of our technology that are truly unique: our roots in multimedia software development and our partnerships with beauty industry professionals. Our cutting-edge technology is the backbone of our apps, and it comes from the legacy of our parent company CyberLink, which has developed unique knowhow in areas such as facial recognition, and skin tones and textures for over a decade. During that time, we came to understand consumers' wants and needs, selling over 3 billion units of software. Currently, working closely with makeup artists and beauty professionals to create fashionable looks is really the key that helps us make the most of our advanced technologies. By collaborating with leading creative minds, we can translate makeup looks into the digital world in a natural and realistic way.
What are you hoping to bring consumers that they don't already have access to?
As a consumer, I ask myself certain questions when I'm going to the store to purchase makeup. Will it suit me? Will it look good with my skin tone and the color of my eyes? It's frustrating how sampling makeup can be time consuming, unhygienic, and inconvenient. YouCam Makeup takes away the barriers and difficulties of makeup product testing. Right in the palm of your hand, YouCam Makeup gives you a full variety of colors and styles that we could never access before. And by doing so, our apps empower consumers to be more courageous and creative with the makeup they wear.
Who's using it?
We have numerous popular beauty writers (whom we call Beautyists) featured in our social network Beauty Circle, including notable French blogger Beautylicieuse and many local celebrities. Recently, top model Tyra Banks featured YouCam Makeup in her TV show FABLife on ABC. And we've seen several viral videos from Internet celebrities around the world who have fun using our app.
How did you choose the five Fashion Week looks?
Our team of makeup artists and beauty consultants researched and observed trends from the top Fashion Week 2015 runways shows. We selected the looks we wanted to integrate into our app and identified the characteristics of the looks for our design team to transform into digital versions. Our looks such as "Oh So Coco" and "Venus" were inspired from this year's Chanel and Versace Haute Couture collections. The YouCam Makeup Fashion Week looks became a great success with over 6,000 users around the world applying the looks and submitting them to our contest within the first 24 hours.
Any tips for how to get the most out of the app?
Fashion never sleeps, and neither do we. We are always releasing fresh content, the latest makeup looks, and cool new features in YouCam Makeup and YouCam Perfect. I encourage users to come back to the apps often, as there's always something new to discover. In addition, beyond just applying makeup alone, we invite all beauty lovers to join the in-app social network Beauty Circle for a complete experience. In Beauty Circle, users can read the latest fashion news, share makeup tips, get inspiration for their next look, and purchase their favorite products.
What does YouCam Makeup's future look like?
I see our Perfect Corp. apps as just the beginning of the new era of beauty. In addition to apps for makeup and selfie enhancement, Perfect Corp. will continue to expand our apps offering to include nail art and maybe even fashion. We believe that with our beauty apps, the diversity of personal expression is accessible to everyone with a mobile device. There is a huge transformative potential for the millions of app users to also communicate their desires back to designers and brands, creating an intimate creator/consumer relationship.
In your eyes, what does the future of beauty look like?
The future of beauty is about access. With a mobile device, anyone can access the variety of beauty products and try them on their own face for a truly individualized experience. Looking and feeling beautiful will no longer by predefined by brands or magazines alone. Rather, I see users engaging more closely in the process of discovering and sharing their own perceptions of beauty. In addition, I think brands will evolve to become more receptive to customer needs and provide truly personalized product recommendations.
For a chance to win a trip to New York Fashion Week next year (hotel and flight included!), download the YouCam Makeup app and enter your supermodel selfie into their contest by using one of the Fashion Week looks and tagging your entry #PerfectFashionWeek. Click here to enter. Entries are accepted through October 7. The app is available at iTunes and the Google Play store.