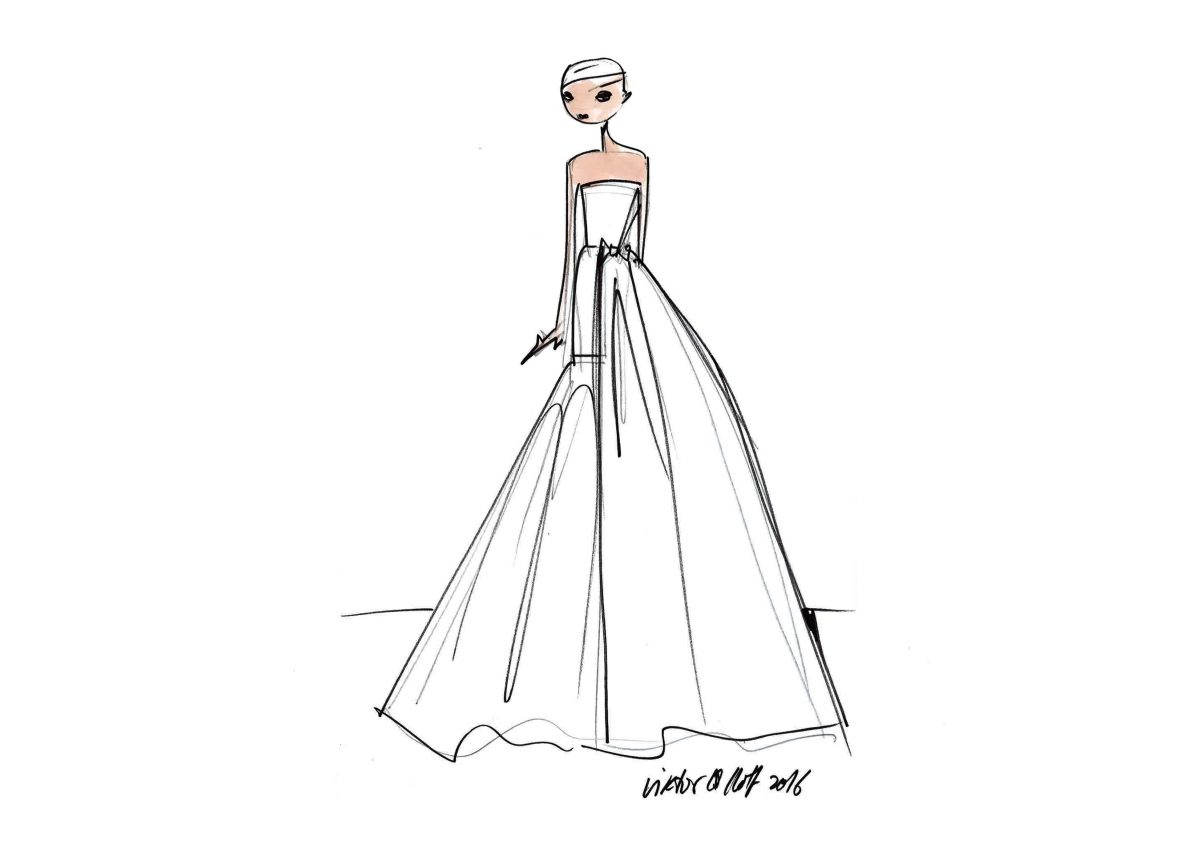 Viktor Horsting and Rolf Snoeren, the avant-garde design duo behind Viktor&Rolf have announced that they will be venturing into bridalwear. Viktor&Rolf Mariage will launch in partnership with Justin Alexander, a designer and manufacturer known for their vintage and couture wedding dresses according to their website. Horsting and Snoeren toyed with the idea of doing bridal in 2006 when it was the focus of their collaboration with H&M. The new full collection of bridal will feature sculptural elements and voluminous tulle designs with handcrafted embroideries with a "surreal twist" characteristic to the DNA of Viktor&Rolf.
In February of last year, the designers announced that they would no longer be designing ready-to-wear and would instead focus on their haute couture designs. The self described "fashion artists", who sent Cubist-inspired polo shirts and enormous hat sculptures that obstructed the models' view down the runway for Spring 2016 couture and while their runway shows have gained them the proper fashion following, it's their mainstream endeavors that have been the most lucrative—their perfume Flowerbomb has been a perennial success.
"We have always been fascinated by wedding dresses," said Horsting and Snoeren in a statement. "A wedding dress is like a story, a small universe in its own right. It is an icon of one of life's most precious moments. Each dress in this collection has an individual, autonomous character. Our love for wedding dresses is evident considering the many times we have designed them throughout the years." Viktor & Rolf Mariage will debut in October during New York Bridal Week and the brand will be hosting preview appointments during Couture this month.