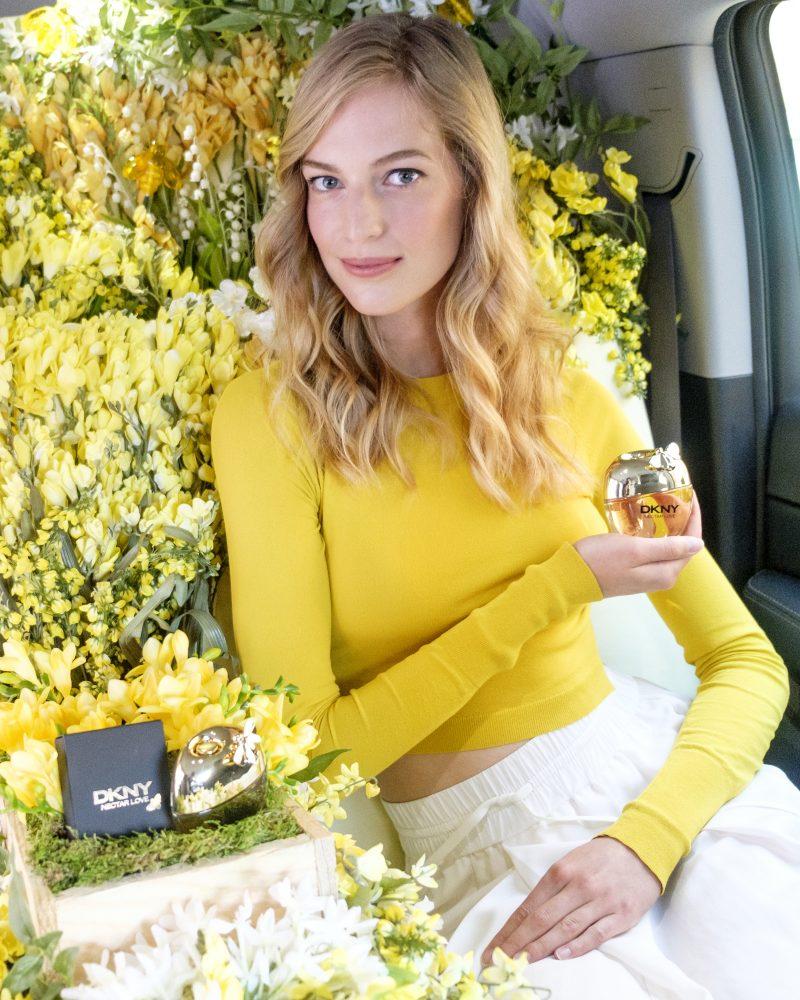 DNA Models' Vanessa Axente popped into NYC to promote her latest coup: a campaign and commercial for DKNY's Nectar Love fragrance, a new fresh summer medley of grapefruit, nectarine, and freesia. We caught up with the Hungarian mod about the gig, plus her summer plans, summer style, and summer love!
What's the biggest appeal of DKNY Nectar Love?
It's perfect for summer. It's fresh and sweet, and not overwhelming. I love the vanilla, nectarine, and the honeycomb and neroli extract. I wear perfume every day, but I like to keep it nice and not to have too much so that you get this overpowering scent. I wear it behind my ears, on my wrists, and inside the elbows.
What was your favorite part about shooting the campaign?
I loved every part of it. Working with Gordan [Van Steiner] to film the Nectar Love commercial was so much fun. And [model] Paolo [Anchisi] was very sweet. We had a lot of fun! My favorite part was being on The Highline, which is one of my favorite spots in New York. The love story [in the commercial] can actually really happen to you in everyday life in New York!
The scent is part Nectar, part Love—what's your favorite fruit?
I love grapefruits, which is one of the notes. I love all citrus!
Who is your summer love?
I'm in love with my boyfriend! [Laughs]
In three words, what's your summer style?
Fresh, sexy, and casual.
How do you like to keep in shape?
I like doing outdoor sports, and going for runs outside. I tried tennis once…I'd love to give it a try again to become better at it [Laughs]. I like playing volleyball, hiking, one-day bike tours, and doing yoga.
What's your diet like this time of year?
I don't really have a diet! I eat everything, and a lot of ice cream. [Laughs]
What's your favorite flavor?
Coconut and chocolate.
So, how are you spending your summer?
I'm taking one month off and having a big holiday. I'm going to Hungary for a couple of days to see my family. I might go to St. Tropez for one day, which is very extreme but will be fun. After that it's one week in Italy. And I'm going to Mexico City and Australia. So a lot of traveling!
Any must-see spots in Hungary?
There are so many places to visit! During summer, it's great to go to Balaton, which is the biggest lake in central Europe. We call it the Hungarian Sea. We have musical festivals there and so many nice restaurants, and you can go sailing too. Budapest is a must-visit city! The architecture is amazing and there are many great restaurants and beautiful sightseeing—cathedrals and palaces. You need three to four days to explore.