For a taste of Italian culture during New York Fashion Week, look no further than the iconic Aperol Spritz.
There are plenty of reasons this iconic bright–hued beverage has become Italy's No. 1 most popular cocktail*. Ever since the Barbieri brothers introduced Aperol, their perfectly balanced aperitif derived from a secret recipe, to the world in 1919 at an International Fair of the Northern Veneto region, it's become a go-to for joyful celebrations that instantly transport you to la dolce vita of Italy. Particularly when paired with sparkling Prosecco!
And did you know that a century's worth of history and enjoying Aperol as a ritual culminated in the unveiling of the Terrazza Aperol in Venice, the first flagship location for the brand? Located near the city's historic Accademia Bridge, Terrazza Aperol is modeled after a bacaro, aka a traditional Venetian bar, where guests can enjoy the dehors, quaint outdoor space, or experience the perfectly crafted Aperol Spritz (and even take part in a master class themselves!) alongside seasonal food pairings by renowned Executive Chef Samuele Silvestri.
No trip to Venezia in the cards? No problem. Channel a Venetian vacanza wherever you are this summer or fall. As enjoying an Aperol Spritz remains the same experience—creating memorable shared moments together.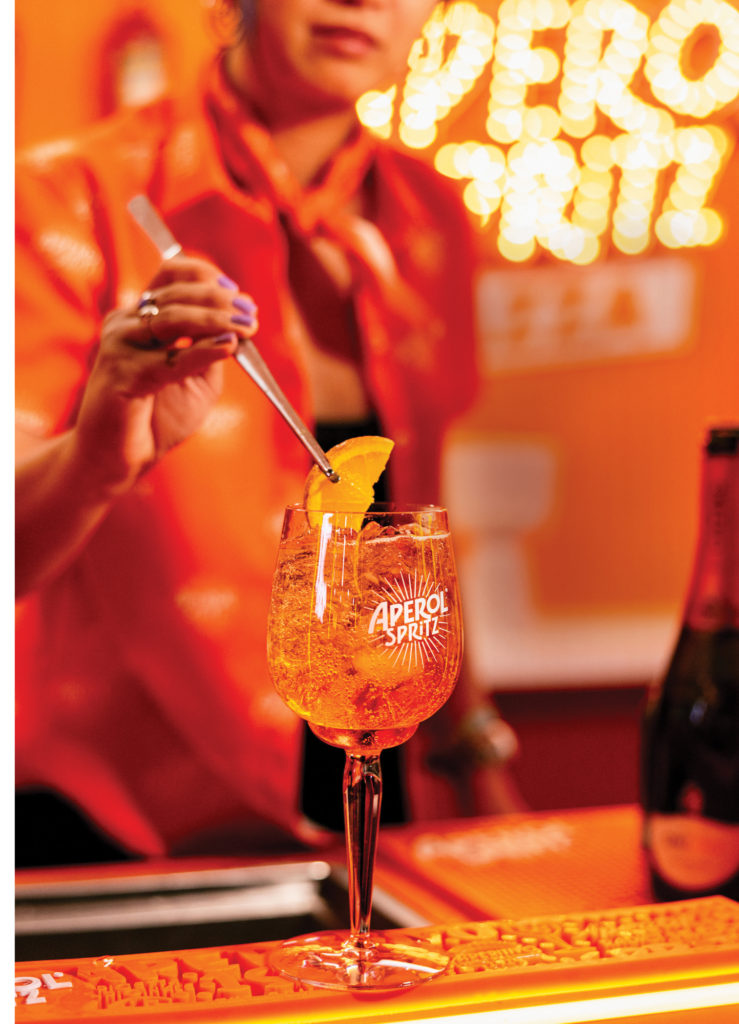 It's as easy to make as it is to enjoy following the simple 3-2-1 method. See the steps below.
INGREDIENTS:
*Ice cubes
*Aperol
*Cinzano Prosecco
*Soda water
*Slice of orange 
METHOD:
* Combine three parts Cinzano Prosecco in a stemmed balloon glass filled with ice.
* Add two parts Aperol.
* Add one part, or a splash, of soda water and stir gently. * Garnish with orange slice. Cheers!