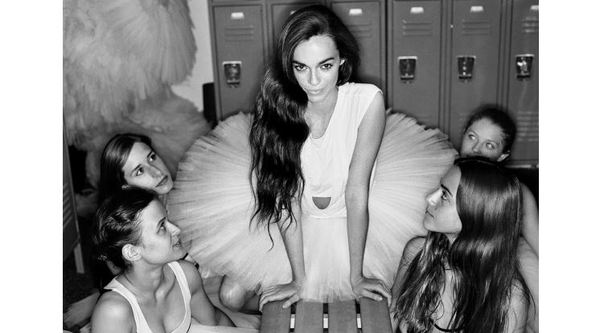 Robyn Berkley Gives Workout Wear A Luxe Redux With Live The Process
|
In 2011, former People's Revolution partner Robyn Berkley took a break from fashion publicity, traveled across the globe (to Bali!), and became a certified yoga instructor. Back in PR and the U.S., she launched the wellness site Live the Process and now, an ultra-luxe activewear collection that launches in Barney's this month. We got the chic scoop!
Why activewear?
When I went to Bali, there wasn't anything I found in the market that I wanted to wear every day for a few months! Nothing existed that celebrated both fashion for activewear and a modern take on wellness.
Who's the Live the Process girl?
The fashion girl. People who need athletic wear as transitional pieces that feel chic, but also functional for working out. The type of girl I love is everyone from Anna Dello Russo, who's a big yogi, to Julia Restoin Roitfeld, who does ballet, to celebrities like Alessandra Ambrosio, Miranda Kerr, Rihanna, and Mary-Kate and Ashley Olsen.
How do you stay fit?
Vinyasa flow yoga, SLT, and Aqua Cycling…and whatever fun new workout is launching. I love to try them all!