Our obsession with Peter Marino has no bounds here at The Daily HQ. This week he's been the belle of the ball at Art Basel with the opening of his very own show and appearances everywhere. Who says leather doesn't go in South Beach? Last night he continued to charm the world as he snuggled up to Samantha Boardman Rosen, at The Dutch in Miami while Yankee Alex Rodriguez (looking very CBS newscaster) joined them. Even Page Six today noted that Marshall Heyman of the Wall Street Journal has dubbed him the "prom king" of the annual art show. America might have Peter Pan this week, but Art Basel's got PETER MARINO! Here are some of our fave Billy Farrell images of the one and only doing his thing this week…
Peter enjoyed a moment with Vera Wang last night, but appears to have ditched his signature sunnies. #manofmystery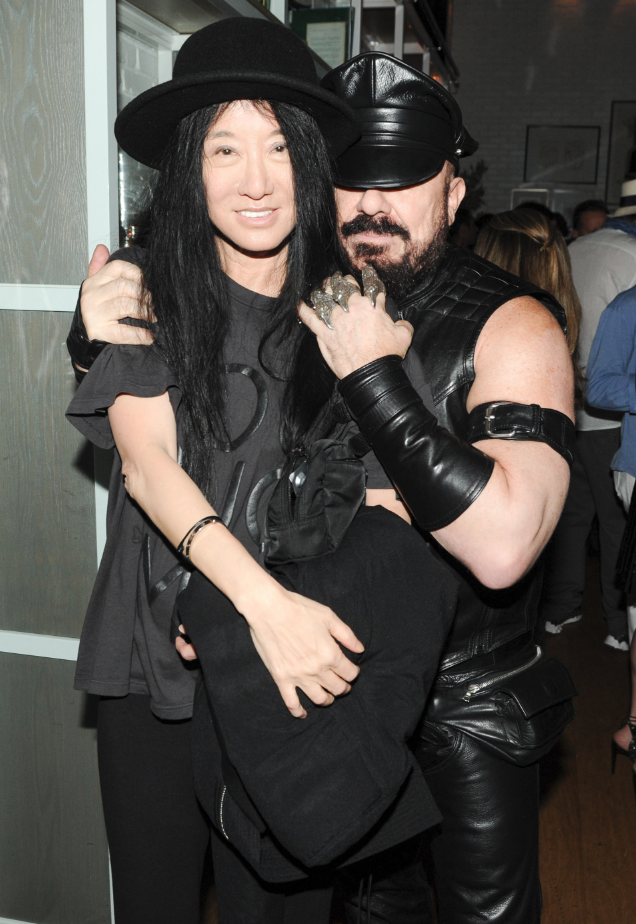 He gets to snuggle with Stefano Tonchi!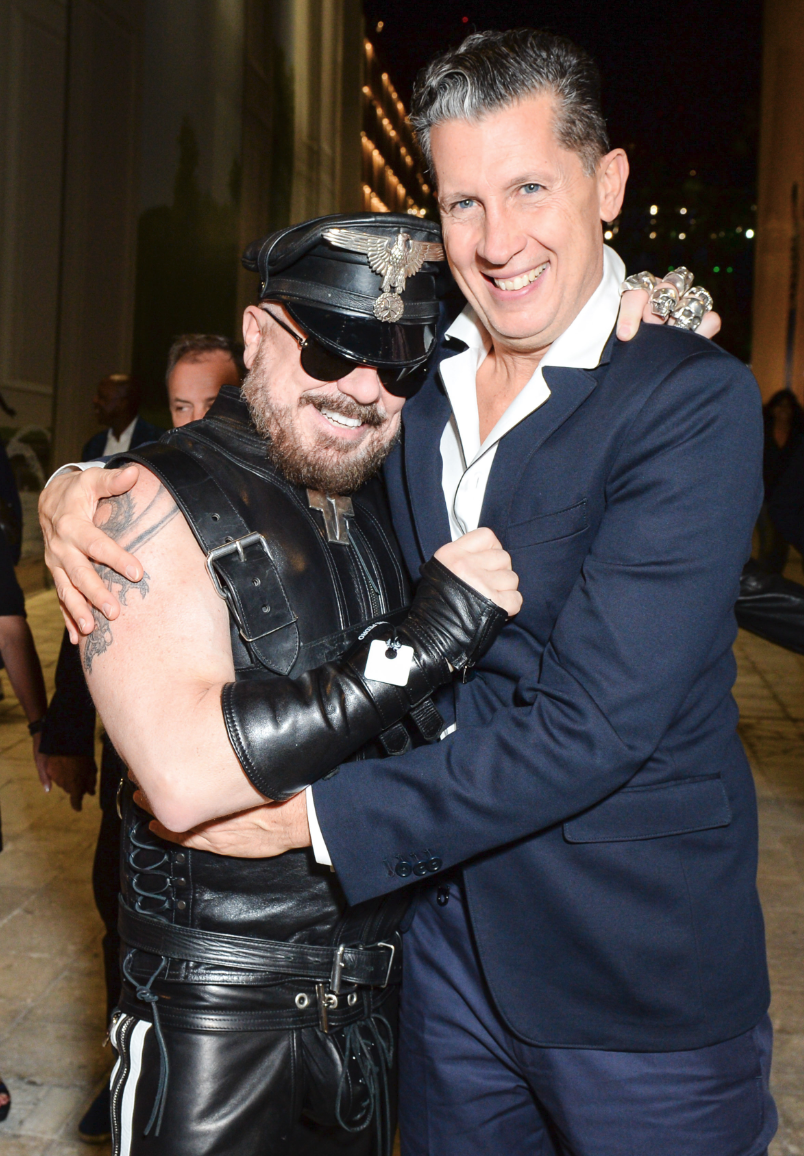 Even the most jaded Basel attendees get a kick out of Peter. Just look at the dude in this pic who has clearly never been or even heard of The Eagle.

The world isn't big enough for just ONE Peter so Art Basel has brought Peter, Peter, Peter, and more Peter to the world. Rejoice!