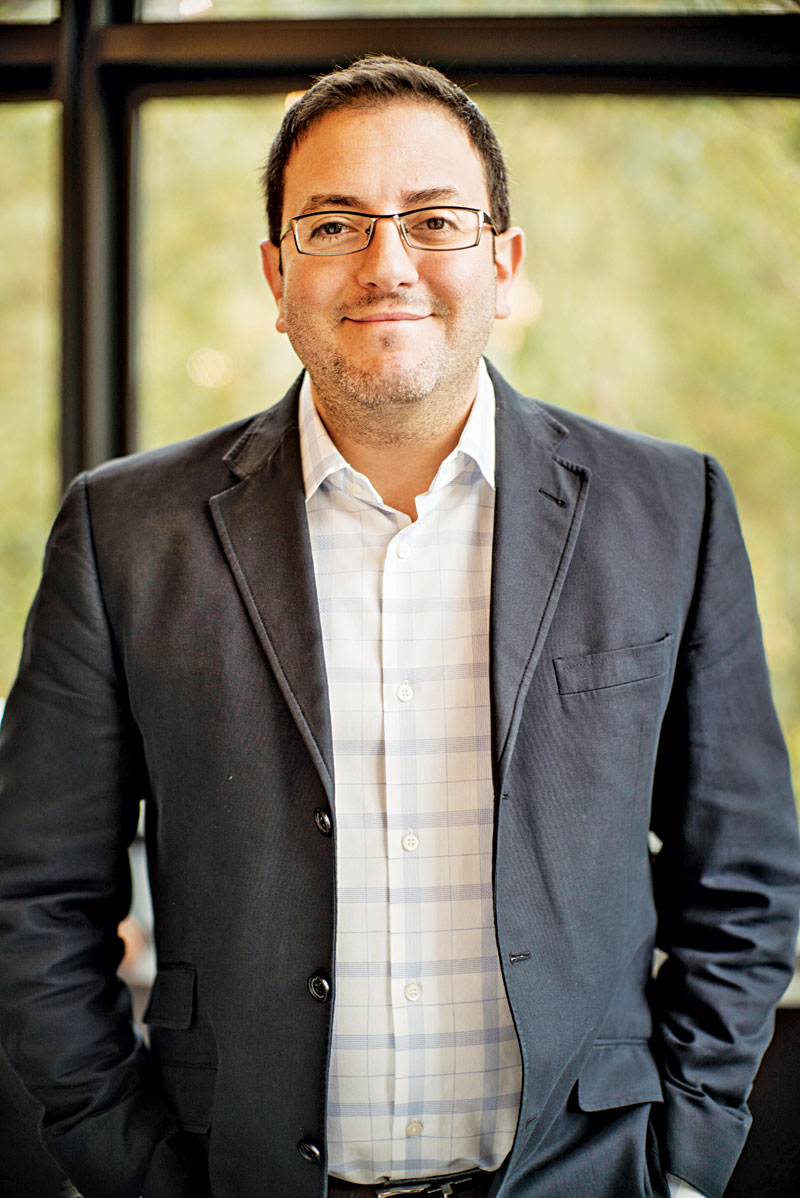 It's considered New York's answer to the Le Marais in Paris—a mecca for the finest fromage, foie gras, and frites downtown. Meet Peter Poulakakos, the restaurateur who launched Le District along with fellow foodies Paul Lamas, Jordi Valles, and Laurent Vasseur.
What inspired the creation of Le District?
I've always loved France, French cuisine and wine so that was clear from the start. The division of the marketplace into different districts was influenced by the streets of Paris, where the neighborhoods are broken down and referred to by the type of food you go there to buy. We also looked to other famous markets in France and around the world. The vision was to create the feel of an open-air market in an indoor space. We want Le District first and foremost to be a place for the neighborhood residents.
You're clearly a foodie.
French cuisine has had such an enormous culinary influence on the world, and we really wanted to showcase not only cuisine from France, but other Francophone nations that have their own unique culinary identities. Our inspirations include the cities and countryside of France, but also countries and regions that have interacted with its culture, from New Orleans to Senegal, Quebec to Martinique and Belgium. We have a nice mixture of imports, U.S. products, and hyper-local items from the metro area. Catering to locals means stocking our shelves and designing our menus to their needs. Our goal is always to be inclusive rather than exclusive.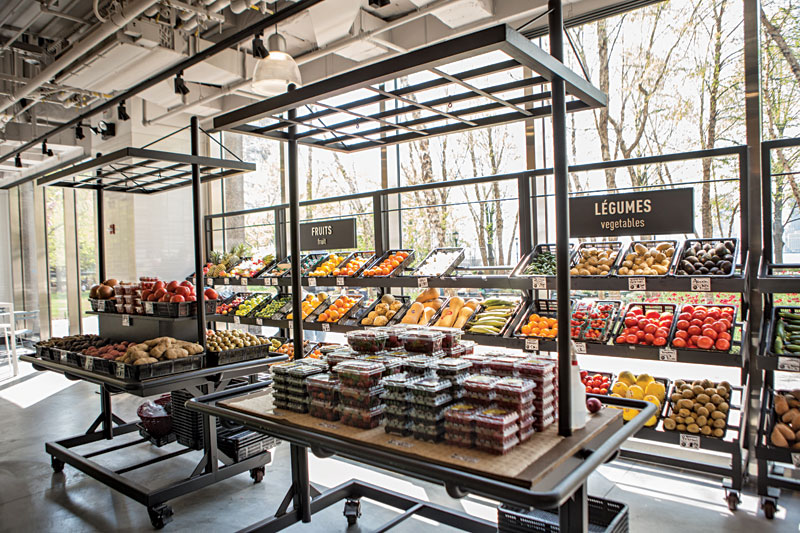 Divulge your favorite offerings.
I love selecting the exact cut of meat I want at the butcher station. I also eat at Beaubourg every day. The chef does a wonderful job, especially with the bouillabaisse. I'm very excited to begin offering full-service, sit-down breakfast in Beaubourg. The croissants, pains au chocolat, and baguettes will be coming straight from the oven at the Boulangerie in the Market District.
What's been the verdict?
Our clientele is a cross-section of locals and tourists and, of course, office workers in the area. The community in lower Manhattan is growing and changing so much, and we have heard from locals that Le District offers exactly what they needed: a place to shop, meet, eat, and explore.
Tell us about you restaurant career.
After I finished school, it was straight into the family business. My dad, Harry Poulakakos, had been a legendary restaurateur on Wall Street for a long time, and I always took pride working in his restaurants. He owned Harry's for 30 years and when he closed it in 2003, we were all heartbroken, so I found strong partners and reopened Harry's in 2006. In 2008, we founded HPH Hospitality Group, and we've been steadily growing and diversifying our restaurant and bar family, which now includes Le District.