We know, we know…it's a little last minute for a gift guide. But we were very busy this month working on The Daily's premiere Art Basel Miami issue. Besides, there is always overnight shipping to the rescue. Below are some of our staff's favorite gift ideas, most of which we are secretly hoping Santa will deliver chez nous. From the ultimate fur mink from Brock Collection, vintage and present day Gucci, and a Sant and Abel pajama set to luxe cutlery from Baciocchi Associati and a Buly 1803 hand cream, you will find something in every price point to save you from your holiday gift giving dilemmas.
BY PAIGE REDDINGER, KRISTEN HEINZINGER, and SYDNEY SADICK
SPLURGE
Brock Collection's Fay mink-fur jacket, $13,428, MatchesFashion.com
Why? This is a real, true splurge, darlings! But wouldn't it be just fabulous if someone bought you this timelessly chic mink?
Gucci's 1980s limited-edition straw hat, $650, 1stdibs.com
Why? This lust-worthy vintage Gucci hat looks like it came straight off of Alessandro Michele's runway, but was in fact created decades before Michele took top post. We all know he loves a vintage reference. Here you can buy it for a fraction of the price and no one else will have it! There's only one, so if you don't become the proud owner, check out the present-day Gucci find below. P.S. They go well together, non?
Jennifer Meyer Turquoise Evil Eye Necklace, $3,550, Net-A-Porter.com
Why? The L.A.-based jeweler consistently churns out baubles we adore (and ones her celebrity pals love, too). This year, we're hoping for the turquoise and 18K gold evil eye necklace, to keep away bad vibes and add 1.65-carats of turquoise, lapis lazuli, and diamonds to our everyday look.

Gucci's Dionysus GG Supreme Shoulder Bag, $2,150, Gucci.com
Why? The Gucci phenomenon is still in full swing, and we're still lusting over just about everything. One standout that we're hoping Santa brings us this year? Gucci's Dionysus GG Supreme shoulder bag in ebony/taupe, a classic style that features antiqued silver stone hardware with hand-stitched and hand-painted edges. The bag is a year-round staple that we don't see going out of style any time soon.

Retrouve Limited Edition Gift Set, $1,500, Retrouve.com
Why? This line of luxe skincare products is like a "wardrobe for the skin." Creator Jami Morse Heddiger used to run her family biz (Kiehl's) and afterward created this new line for herself years before she started selling it. Besides the fact that the face serum, cream, moisturizer, and eye concentrate have super-concentrated ingredients, the packaging will look uber chic in the bathroom. Plus, it travels well.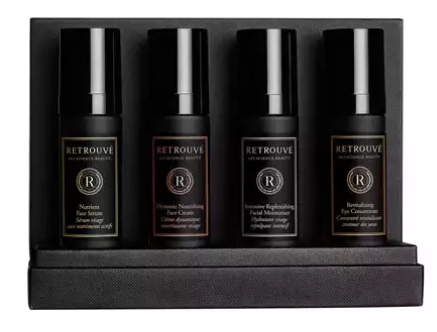 Max Mara Camel Hair Coat, $3,250, maxmara.com
Why? Camel hair and silk coat with lapel, kimono sleeves, and patch pockets. Need we say more?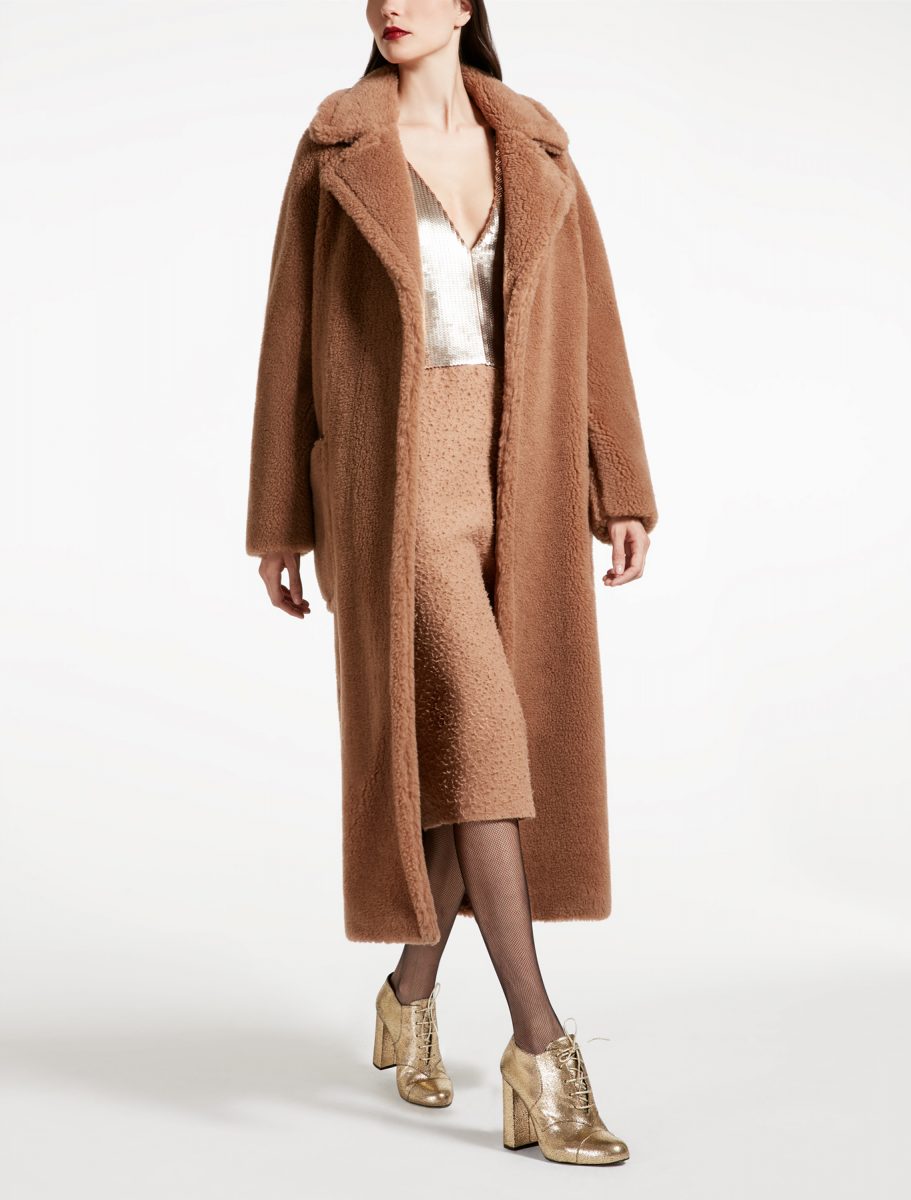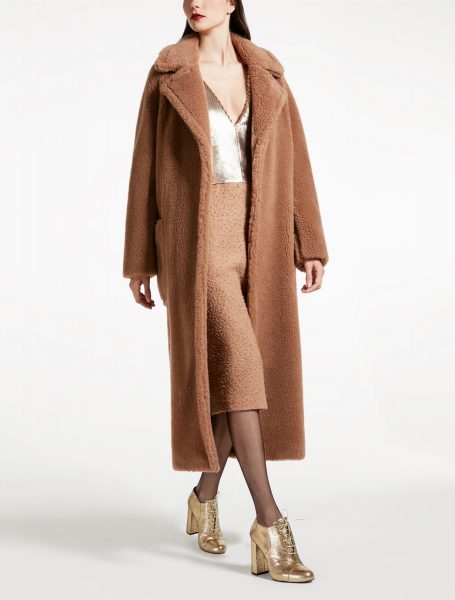 Fendi Bug Monster Fur Keychain, $750, NeimanMarcus.com
Why? Who wouldn't love this adorable furry friend on their carry-all? The whimsical keychain comes in a variety of colors, but the purple/multi option is our favorite. They're pricey, for sure, but it's a movement that we want in on.

Tom Ford Soleil Brush Kit, $850, TomFord.com
Why: Start the new year with some fresh makeup essentials. This Tom Ford Beauty kit includes a white case, cheek brush, eye shadow brush, eye shadow contour brush, and angled brow brush.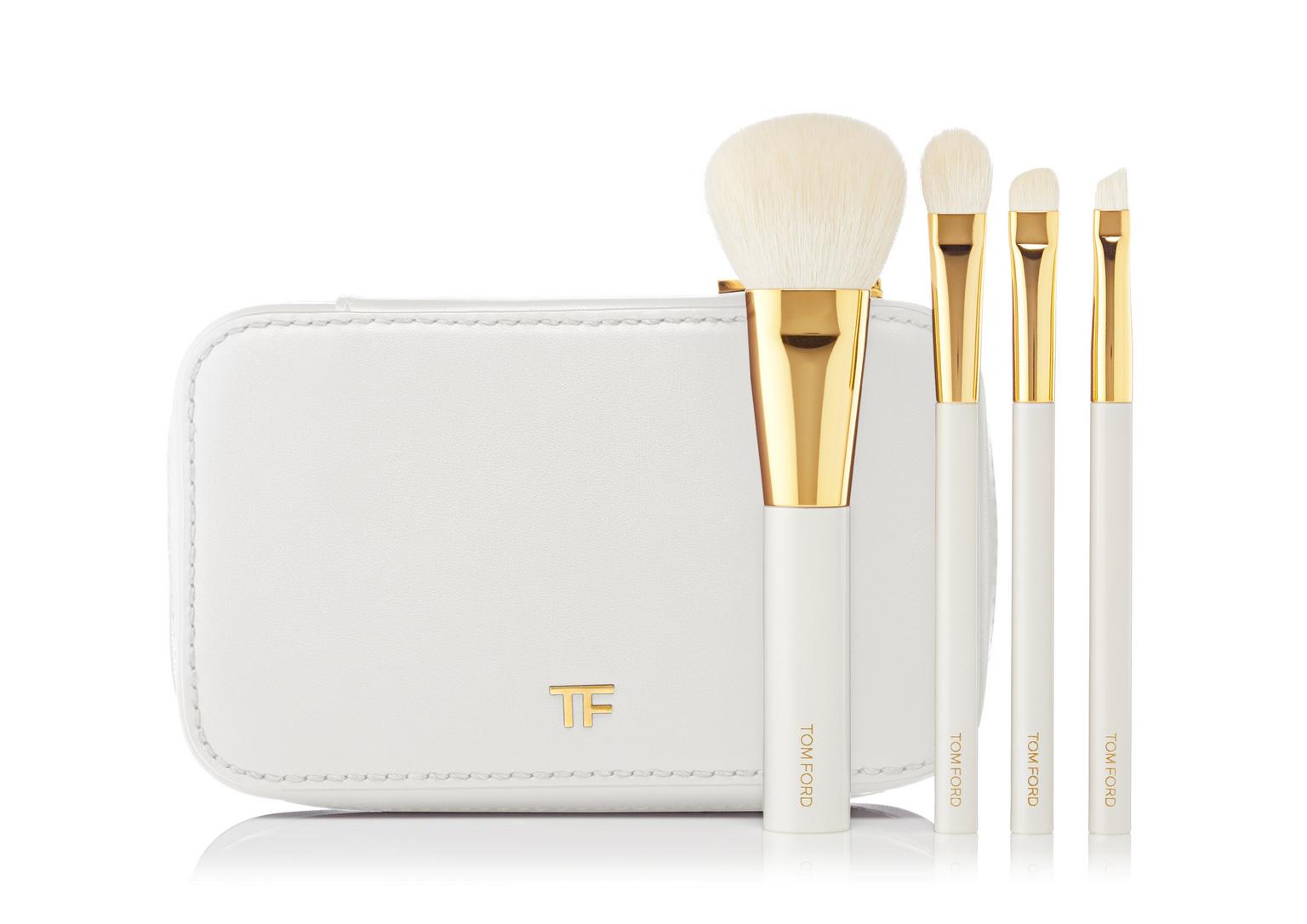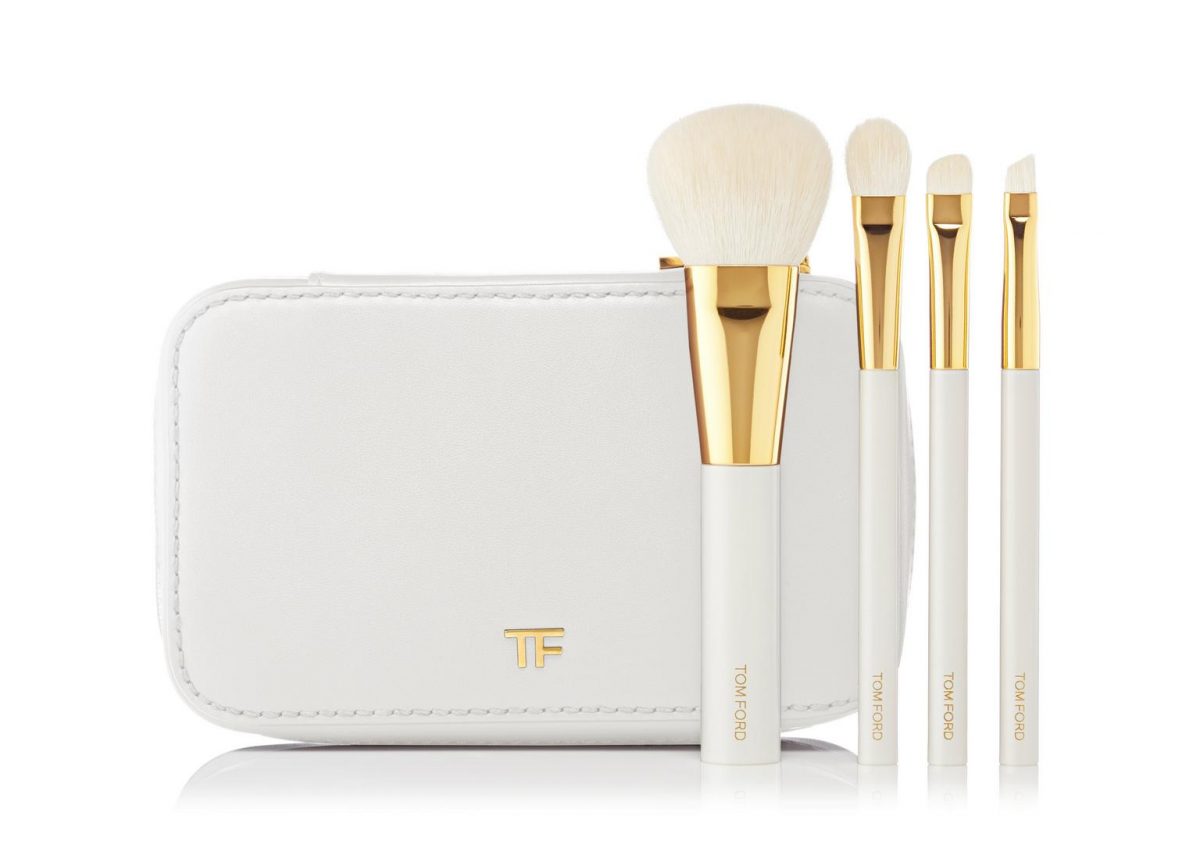 Cartography A Nin Vintage Locket, $549, cartography.nyc
Why? Mark Armstrong Peddigrew was working on Rufus Wainwright's world tours when he started collecting jewelry from flea markets, antique fairs, and estate sales around the world. One such artifact? This antique heart locket, which hails from the 1940s and was scooped up by Peddigrew in Pasadena. It's gold fill with an etched design on sterling silver, and the original picture remains inside. He names each piece for an icon from the past that fits with the aesthetic—in this case, for the French-Cuban-American author, Anais Nin.
Baciocchi Associati Flatware, $1,060+, BaciocchiAssociati.it
Why? Whether we're hosting our most fashion-y friends or eating in front of the TV solo, this flatware chicifies any dining sitch. The steel and hand-cut amazonite sets are made in Italy, and come out of the firm run by architect Roberto Baciocchi, who was responsible for the Prada store designs. Bonus: Also makes for great dinner conversation.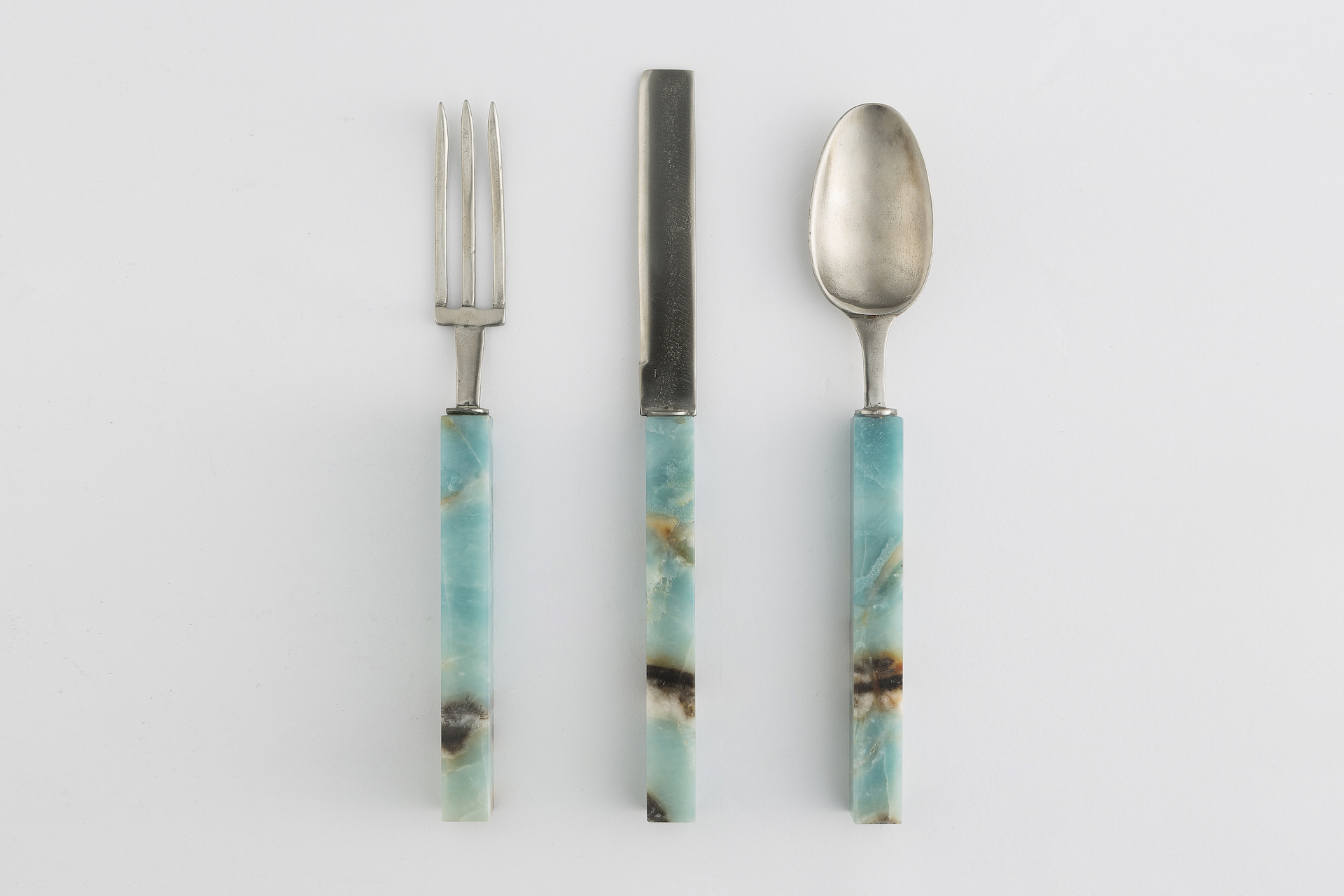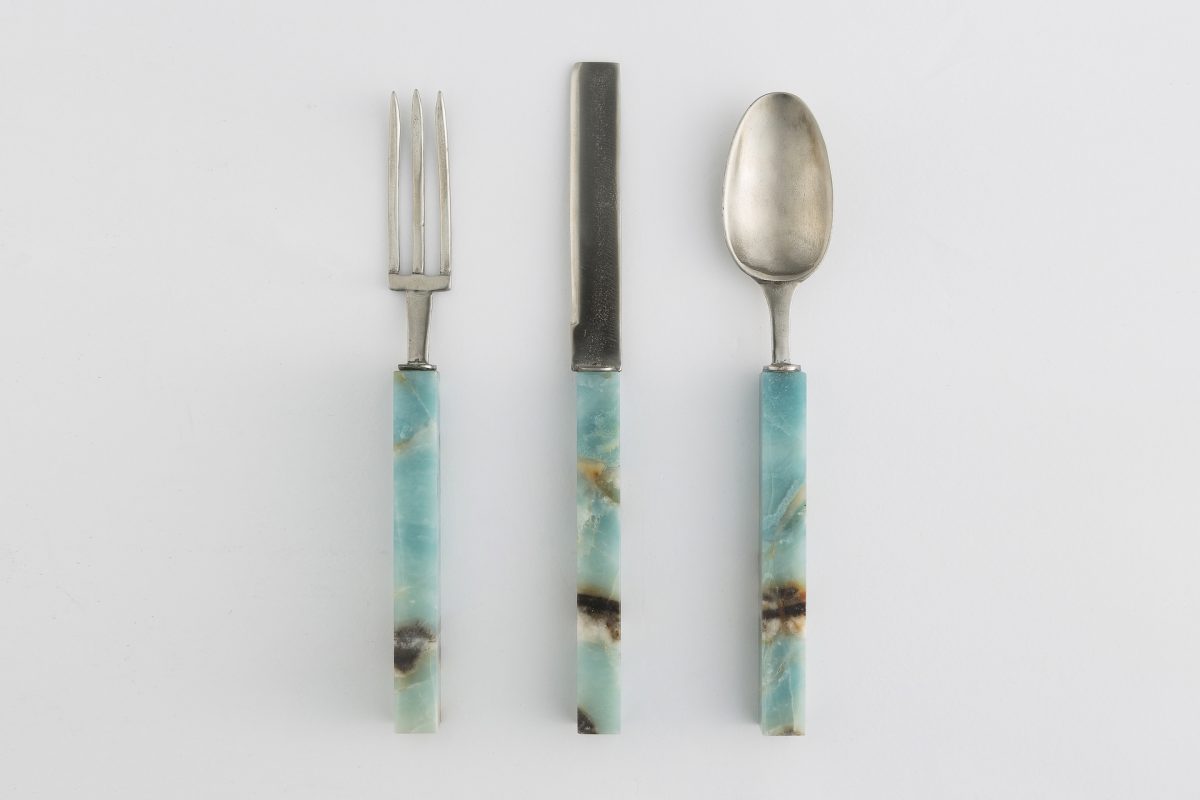 UNDER $500
Eddie Borgo's Small Safety Chain Choker Necklace, $350, Shopbop.com
Why? Eddie Borgo's simplistic yet statement-making designs are always the parfait finishing touch to an outfit, especially his chokers, a major trend on the jewelry front. Whether worn day or night, this gold-plated beauty adds just the right amount of edge.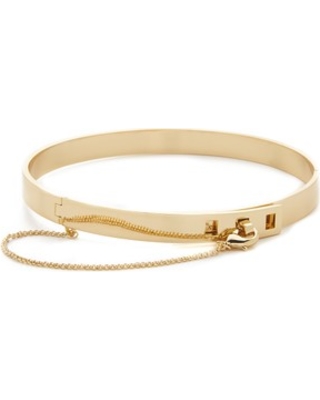 Perfect Moment Gift Set, $450, Net-A-Porter
Why? Whether you're hitting the slopes or camping out in front of the television at your parents' house, this cozy onesie and beanie from Perfect Moment will have you lounging in style. Plus, it's probably the only thing we'll fit in post-holiday feasting. Bonus: Net-A-Porter has same day delivery in NYC for the last-minute gift buyer.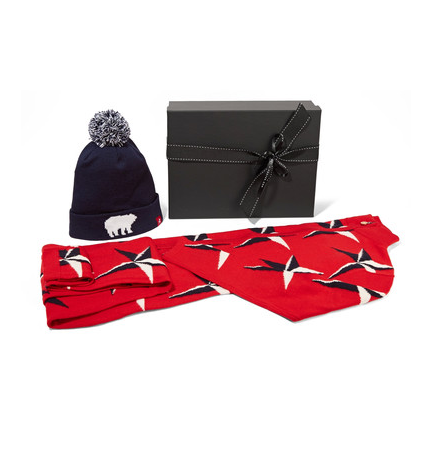 J.W. Anderson's Moon Face Earrings, $380, MatchesFashion.com
Why? Because they're awesome and we'd be over the moon if someone gifted them to us.
Stuart Weitzman's Attackit Hiking Boot, $396, StuartWeitzman.com
Why? These are the warmest boots we've ever owned (and it helps that they are also incredibly chic). It's time you got on the hiking boot trend. Psssst: They're on sale!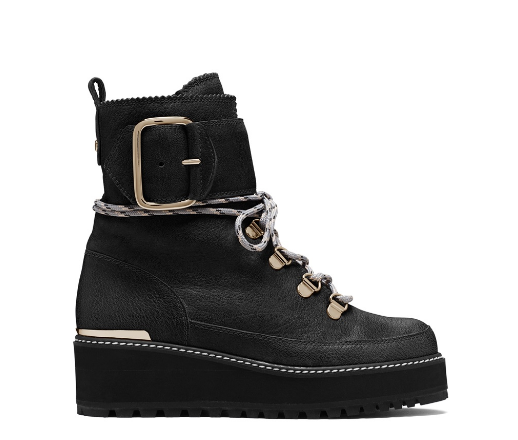 Indego Woven Baskets, $75-$125, FashionKind.com
Why? Indego baskets are handmade by female artisans in Rwanda and Ghana. One hundred percent of the company's profits go to support these artisans through economic empowerment, education, job skills training, English and Kinyarwanda literacy, and more.
Sant and Abel's Martinique PJ Set in Collaboration with The Beverly Hills Hotel, $290, SantandAbel.com
Why? Sant and Abel, the L.A.- and Sydney-based sleep and loungewear label founded by Sophie Lovejoy, has become a cult favorite. Her collaboration with The Beverly Hills Hotel on a chic set of PJs featuring the hotel's famous Martinique print are a must-have. Fold up the hems of the pants and sleeves of the shirt for hints of pink. And these get softer and softer as you wear them—trust us. Besides, one should always look adorable, even while sleeping.
Paige Novick for Tibi Gold Tick Tock Earring, $495, Tibi.com
Why? Paige Novick's ultra-cool statement earrings will give you all the bang for your buck. Her seasonal collaborations with Tibi are sell-outs, so grab these while you can.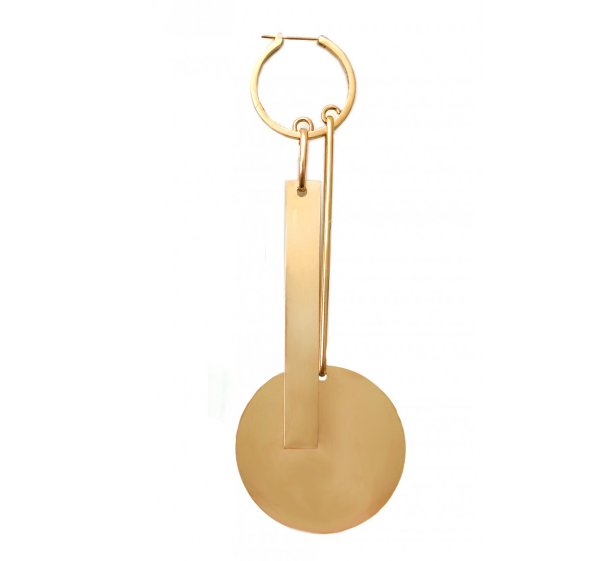 Cire Trudon's Abd El Kader Candle (9.5 oz), $95, SaksFifthAvenue.com
Why? There's a reason this is Cire Trudon's best-selling candle. The mix of apple, blackcurrant bud, clove, ginger, lemon, spearmint, jasmine, and vanilla are meant to evoke the perfume of tea and tobacco from the Ouled Nail Tribe and the gusts blowing from the Mascara coast. It's fresh and powerful, without overpowering.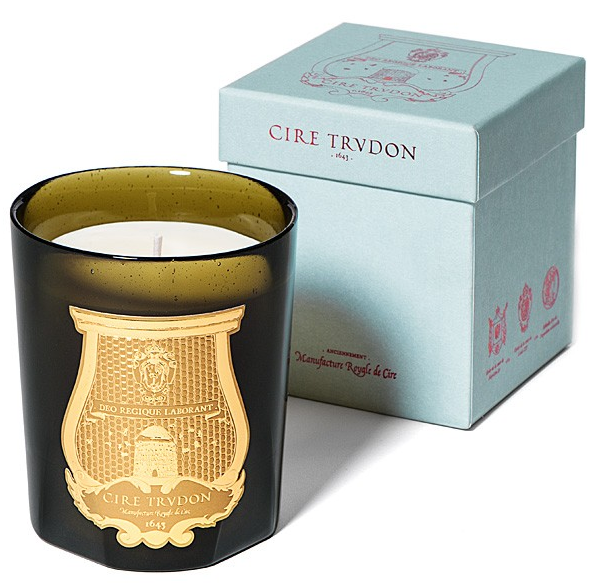 Aerin Lauder Large Sphere Match Striker, $494, Aerin.com
Why? After all the candles that are gifted for the holidays, this solid brass round match striker, hand cast in India, is a must.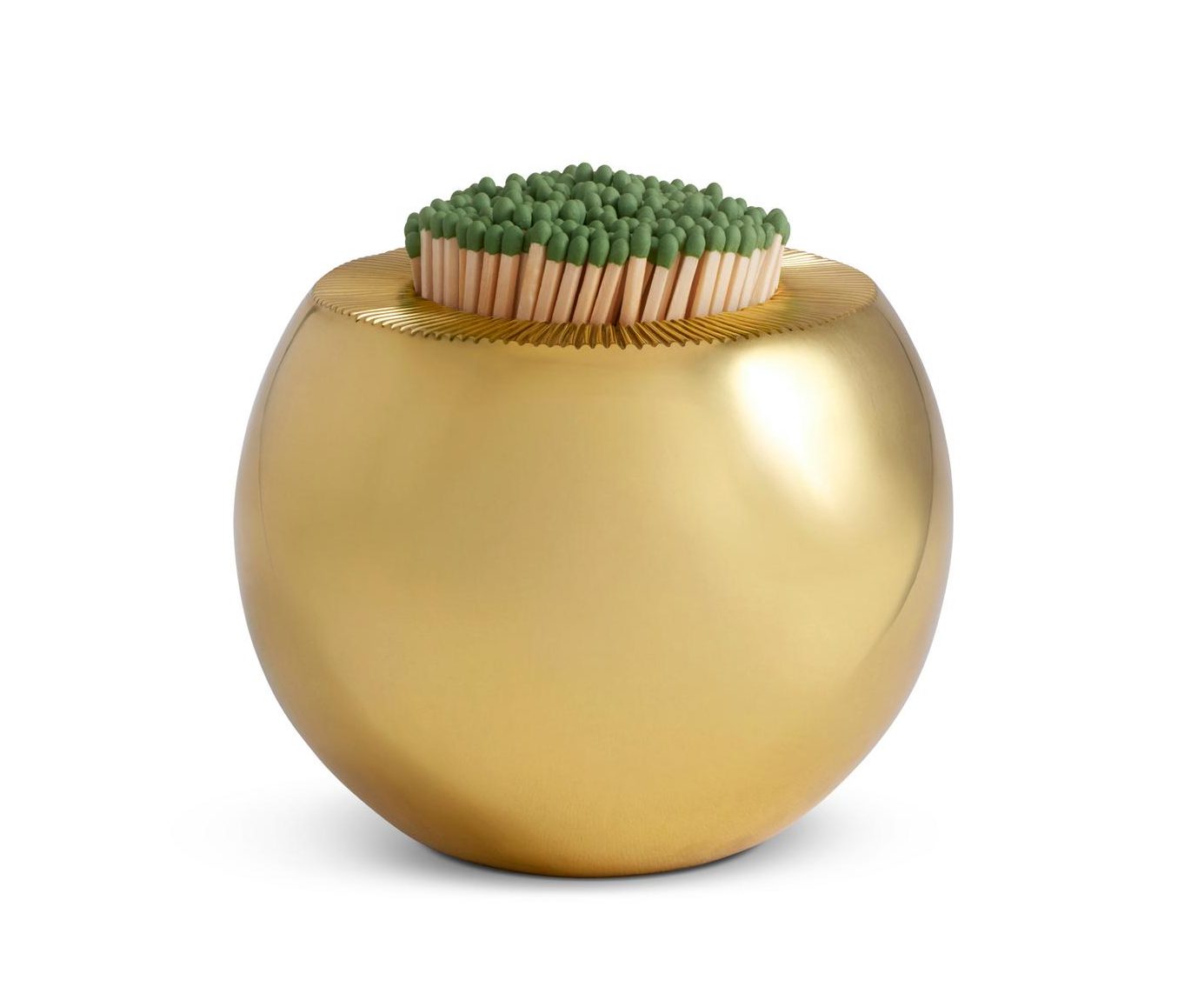 STOCKING STUFFERS
Buly 1803 Pommade Concrète Balm, $50, Net-A-Porter.com
Why? Officine Universelle Buly is one of the most impossibly chic beauty boutiques in Paris. While it used to be exclusive to the French capital, these beautifully packaged products are now available worldwide thanks to Net-A-Porter. This hand cream will keep you moisturized on the driest days. And if you are ever in Paris, we highly suggest you stop by the boutique—it's antique interiors and exquisitely unique offerings are like no other. 6 Rue Bonaparte, Paris, 6th arrondissement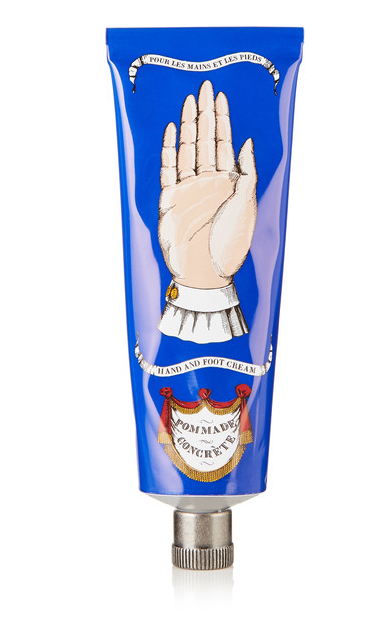 Giorgio Armani Sì Eau de Parfum, $92, Sephora.com
Why? Scents are personal, but we receive a million compliments every time we wear this fragrance. Notes include: chypre, blackcurrant nectar, airy florals, and musky blond wood.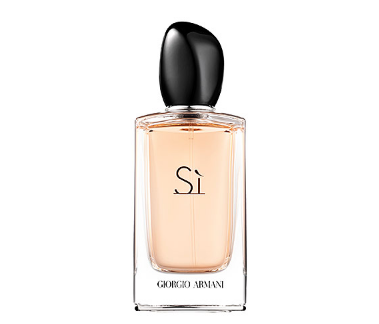 Sant Ambroeus gift card, SantAmbroeus.com
Why? With locations across Manhattan, Southampton, and now in Palm Beach, a luxe caffeine boost is always a treat.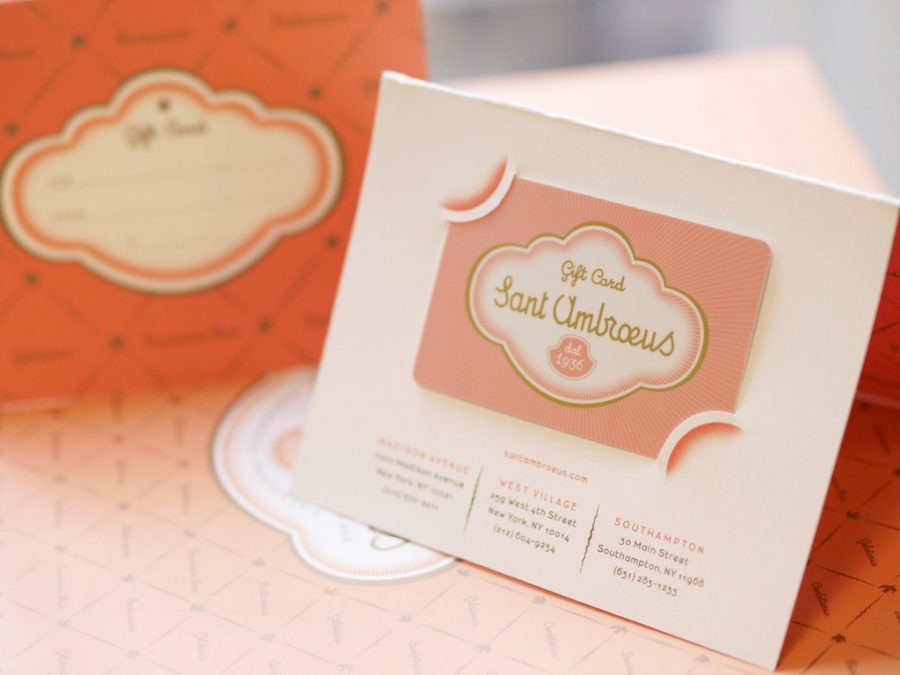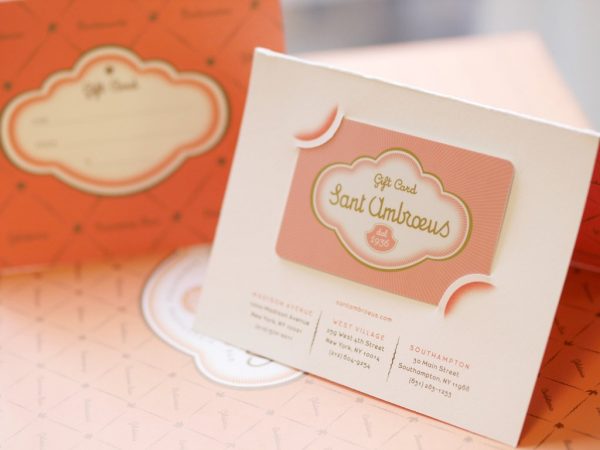 Olio E Osso Balm, $28, goop.com
Why? When Jean Godfrey-June tells you her favorite lip balm, you stock up. The beauty editor and goop-er uses Olio E Osso, which moisturizes pouts with organic olive oil, natural shea oil, natural beeswax, and natural grapefruit essential oil. It's become one of our go-tos.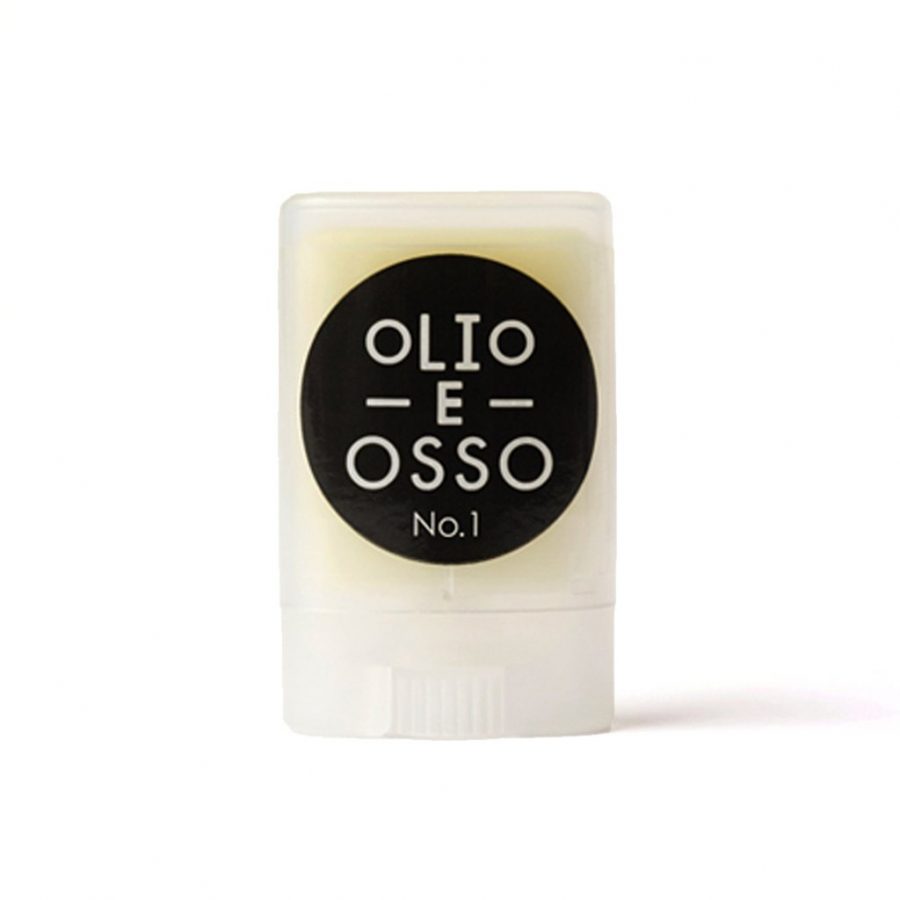 Rock & Ruddle Natural Boar-bristle Hairbrush, $52, NeimanMarcus.com
Why? Founded by former L'Oréal execs Alexandra Rock and Jackie Ruddle, this brush is crafted from synthetic resin and made with natural boar and nylon bristles that are meticulously interspersed to stimulate the scalp and encourage healthy hair growth. Plus, natural boar brushes are said to be the best for those with hair on the oily side of the spectrum. On top of that, they come in a myriad of cute designs.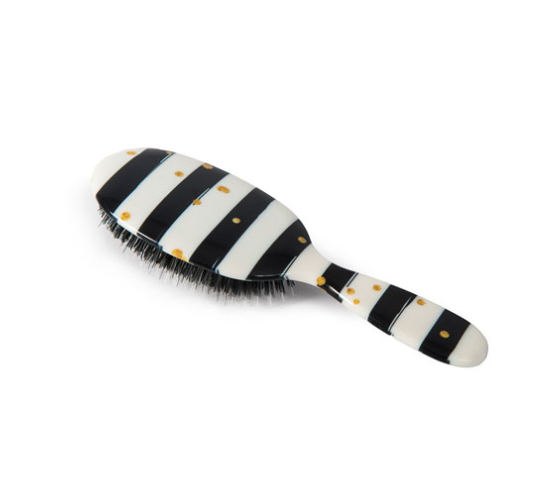 Slip Silk Eye Mask, $45, SlipSilkPillowcase.com
Why? It's one of those things nobody thinks they need until they have one. The 100% silk sleep mask not only blocks out the harsh light of day, but is supposed to have anti-aging properties, too.