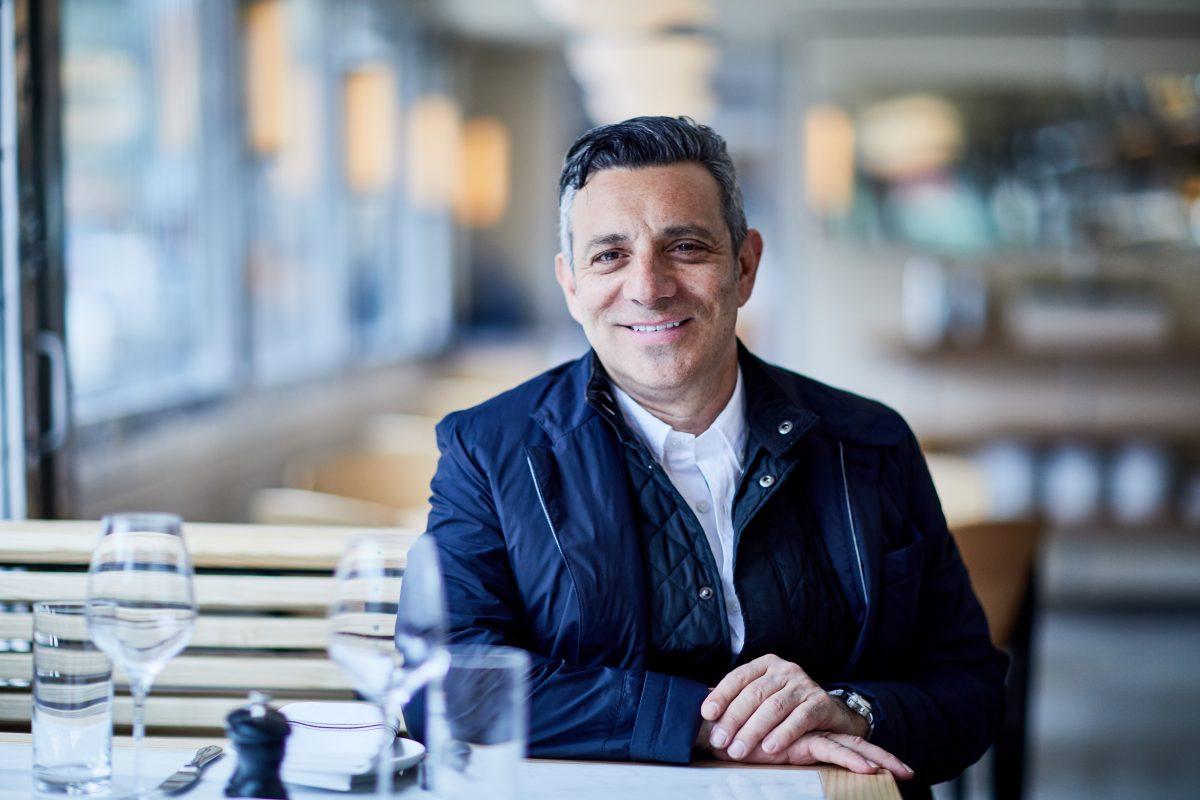 Mac and cheese with parmesan bread crumbs! Do we have your attention? Chelsea's iconic Empire Diner is back in action under the direction of restaurateur extraordinaire John DeLucie. As the founding partner and chef of The Waverly Inn and the man behind Bedford & Co., The Lion and Bills Food and Drink, he's a superstar in the foodie world. Now he's partnered up with the owners of Cafeteria to add to his (pun intended) empire! He gives us the dish. 
Empire Diner is such a legendary New York space. How did you end up reviving it?
Well, like so many things in life, it was sort of fortuitous. Stacy Pisone, who co-owns Cafeteria and who I've known for many, many years, fell upon fate. We were trying to find a way to work together for a long time, and she called me and said, 'Hey, I think I've got a lease on Empire Diner,' and so we figured it out and ended up doing it together.
What are the popular dishes on the menu?
For starters, we have a great crispy artichoke with aoili, we have a beef carpaccio, a yellowtail crudo with cucumber broth, I'm trying to remember from memory [Laughs]. For bar snacks, we have deviled eggs, people love the pigs-in-a-blanket but they are not your typical pigs-in-a-blanket—they're quite fancy and they're done as a pork rillette and rolled in phyllo dough.
How about the main courses?
We have chicken fried steak, a steamed black bass, mac and cheese with parmesan bread crumbs, fried chicken that is coated in sourdough-pretzels. We have a gnarly two-patty burger on a beautiful brioche bun. So we have the "high" and we have the "low"—if you want to eat light, we have a great sustainable tuna dish with caponata, if you want go heavy we have the burger or the chicken fried steak.
What's your favorite dessert on the menu?
Well I'm a dessert wimp, so I like the citrus supreme with housemade frozen yogurt. But people love the coconut cake with buttercream, people love the sundae, the s'mores torte, the matcha crepe cakes. There are some great desserts. We have George McKirdy as our pastry chef.
Tell us about the decor.
We worked with nemaworkshop. We wanted it to have the spirit of the old diner but it had to be decidedly modern. And so we kept the old clock, but there was a lot of stuff that was sort of falling apart, so we had to fix a lot.
What will the changes be in the weeks ahead?
We're open for dinner right now and some time next week we're opening for breakfast and lunch. The week after we'll probably be doing brunch, so we'll be running 21 meal periods a week.
Why does the fashion set flock to your locations?
Fashion people are the first-responders to anything new and cool. They're curious! A lot also happen to live in West Chelsea, so that has a lot to do with it as well!
How do you feel about all of this success?
Whenever you embark on a new project, you just never know. You never know how people are going to respond to it. I sold three of my restaurants, didn't really know where it was going to take me, and here I am in this really, very vibrant, exciting situation. So it's really a blessing.
BY SERENA MINITER
Empire Diner is located at 210 10th Avenue in Chelsea.