For Katharine Polk, the traditional runway show is a thing of the past. To reveal her Fall/Winter '17 collection, the Houghton designer tapped nine of her friends to muse on their daily struggles in a revealing 15-minute documentary film, "The Houghton Girl." Directed by Whooden, it features Morgan Kibby, Jenné Lombardo, Chloe Norgaard, Lisa Salzer, and others, sporting looks from Houghton's new collection and demystifying topics such as depression, medication, body image, bullying, plastic surgery, and eating disorders. Polk explains.
Katharine, how did the film come together?
On August 1, Harper's Bazaar published a piece I wrote about my struggle with eating disorders. There was an overwhelming response, and it put me in a place to think about what I wanted to do moving forward. I had already taken a step back from runway shows, and I had been pretty uninspired by the traditional presentation. After the article came out, I decided in an instant to do a film in which women told their raw, true stories. The only way to do it was to enlist my girlfriends. I reached out to them and sent them a link to the article and threw out some ideas on the page, and they immediately responded.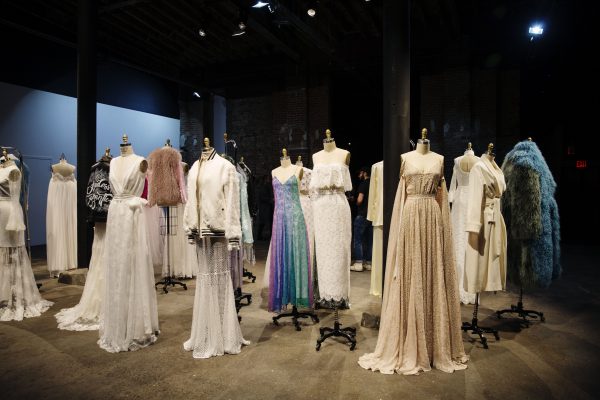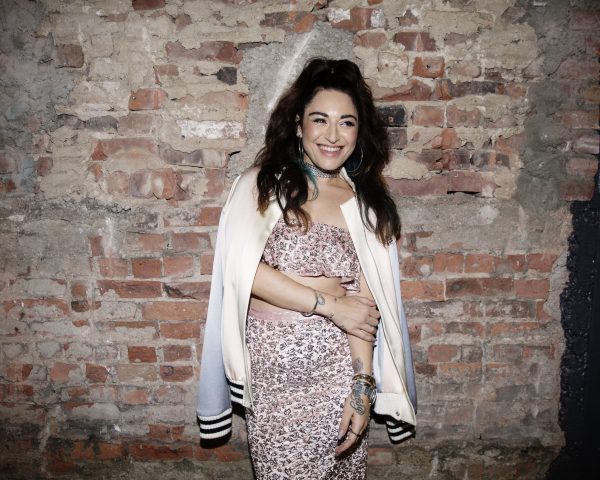 Who are some of the project's participants?
I have really deep relationships with all of them: I've known Lisa Salzer the longest, way back when I was a stylist and a fashion editor, pulling jewelry from her showroom. We've stayed really close, and done collaborations. I met Jenné when she was still heading up MADE and approving every single designer herself. I applied in March 2012, right after I first launched Houghton, and I finally got a meeting with her and she instantly embraced me. She's mentored me over the years, and I have tremendous respect for her. I've been friends with Chloe [Norgaard] for a long time, and she's opened some shows for me. She's always spoken to me, and I thought it was important to have a model in this, and there was no doubt that it would be her. She speaks to a whole different part of the fashion industry.The
DogPound
girls have been so instrumental in me becoming healthy mentally and physically.
We've been hearing so much about this DogPound—what's the story?
I was recommended to the gym by a girlfriend, Chloe's agent. I've worked out all my life, but I've never been a fan of going to gyms. I was looking to do something different. I was connected with Kirk [Myers], the founder, and I unloaded my story to him. I wanted live a healthy lifestyle, without having my body dictate my life. The DogPound focuses on one-on-one training, so you get very personalized attention. You do an exercise for one or two minutes, then you change, every time. It's a combination of core and weights and cardio. The DogPound has the most wonderful group of trainers I've ever met. The commitment from them is like no other. You feel like part of the family when you're there.
What's the concept of the film?
It's about pulling back the curtain. Whether it's Instagram or a picture in a magazine, we've become so used to seeing beautiful women with successful careers. I want to show that these people have real problems, and that we all struggle, every day. With social media, there's an idea that your perceived life is almost more important than the real life you're leading. I wanted to debunk that.
Was the collection influenced by these women?
Absolutely. I worked with every girl to design custom looks for her. We basically had therapy sessions and ransacked the Houghton archive. I co-designed new pieces for the Fall '17 collection with them, and developed all new, really special fabrics. I had a starting point of the palette and pastel sequins, and combined those with their favorite looks.
How has the success of this influenced what you want to do next season?
The response has been incredible—we had to move to a bigger venue a week before the show because we had so many RSVPs. First, I didn't know how people would take it, because the film did point the finger to the factors that have contributed to this unattainable body image. But as I said in the film, from here on out, I only want to create things that are meaningful. I'm definitely not going to send models down the runway anymore.