What: If it's not personalized, we don't want it! In all seriousness—we do veer towards jewelry that tells a personal story, particularly when it's destined to be a piece of our forever collection. Enter: the new Charm'd by Lulu Frost collection with Jared, which will win over the hearts of anyone who loves New York, in particular, thanks to its nod to one of the city's most famous landmarks.
Who: The range was designed by Lulu Frost's Lisa Salzer, whose vast knowledge of the category was bestowed on her by her grandmother Elizabeth Frost who was immersed in an estate and antique jewelry business for decades. Through Lulu Frost, and now Charm'd by Lulu Frost, Salzer puts a modern-day spin on iconography, fonts, symbols, and numbers that bring to mind a bygone era of trinkets and keepsake. Various numbers and letters in the collection (both Lulu Frost signatures!) are inspired by the original details on doors at the Plaza Hotel, now reimagined with delicate pavé diamonds and set in 10k gold for the quintessential fashion-forward jewelry lover of today.
Why: Launching 11/13, the collection of brings together nine numbers, 26 letters, 14 symbols, birthstones, and statement baubles like moons, horseshoes, feathers, and hearts, with two chain options (box chain or paperclip). The possibilities are endless, making the necklace an ideal gift for the holiday season, as the recipient can build on their story for years to come.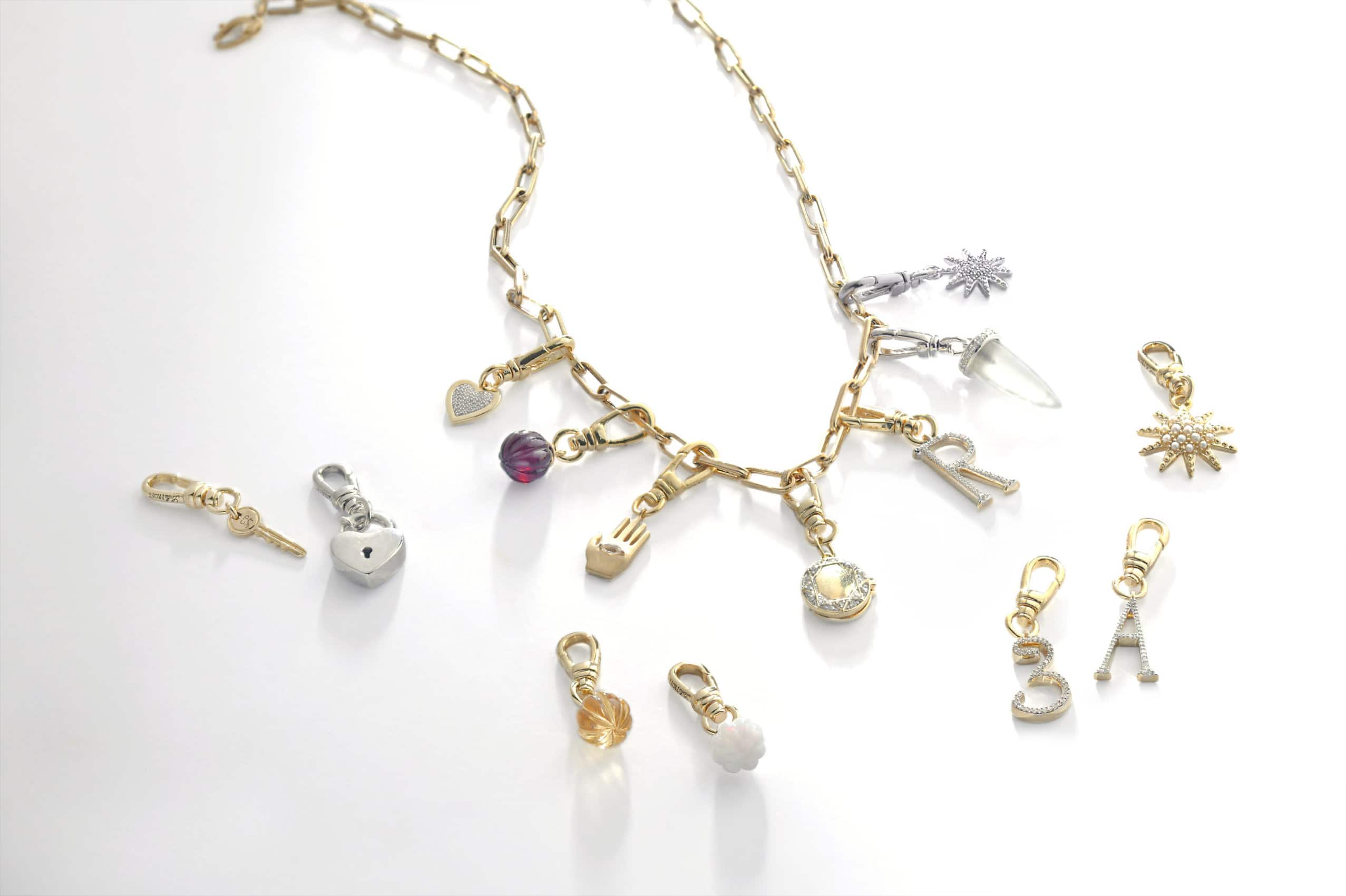 Where: exclusively on jared.com
How much: from $250 to $2,800.
Subscribe to our newsletter and follow us on Facebook and Instagram to stay up to date on all the latest fashion news and juicy industry gossip.