Anne Hathaway appears on PORTER's latest cover 
Oscar-winning actress Anne Hathaway, who's about to grace screens in the adaptation of Ottessa Moshfegh's Eileen next month, opens up to PORTER about finding her fashion groove—in part thanks to her "great love" and stylist Erin Walsh—and balancing her private life with her public persona. For the feature, with photography by Cass Bird and styling by Helen Broadfoot, Hathaway tells writer Tyler McCall about embracing her ambition and how she's grateful that people weren't right: here career did not "fall off a cliff at the age of 35." She says, "I've always been really upfront about being an ambitious person. I have goals, I have dreams; they don't look much different than they did when I was [younger], but I'm still pursuing them."
H&M will collaborate with ROTATE 
ROTATE Birger Christensen, the Scandi brand adored around the globe, is H&M's next collaborator, according to an Instagram shared by the Copenhagen-based label today. Created five years ago by street style stars Thora Valdimars and Jeanette Friis Madsen in collaboration with the concept store, the brand has reached dizzying heights thanks to endorsement from Katy Perry and Karreuche Tran to Kylie Minogue and Kim Kardashian (not to mention, every girl on your Instagram feed in their viral leg-of-mutton sleeve pink mini dress.) The collection will launch in stores at the end of the month, on November 28th, hot on the heels of H&M's recent Rabanne bonanza, which dropped last Wednesday. While H&M is known for its major splash collaborations with luxury brands once a year, it has also tapped trending brands throughout the calendar for smaller co-branded collections, including Brock Collection, The Vampire's Wife, Sandra Mansour, and Giuliva Heritage. Watch this space!
View this post on Instagram
Ssense releases its Holiday Gift Guide, starring Julia Fox
It's been Julia Fox' year—not least thanks to the publication of her best-selling memoir. The pop culture figure is rounding out 2023 with an appearance in Ssense's HGG, dishing up her best advice for entertaining, gift giving, and embracing what life has in store for you. "Christmastime with me and my friends is lit," Fox tells Emilia Petrarca. "We go really hard on gifts, and we go hard on the holiday in general—probably to make up for not having the Christmases we would have wanted as
kids. We used to stay at the Bowery Hotel, and Christmas morning there was really special. But now we do it at my house. There are so many of us, we can hardly fit in the room. Usually, I'll invite people whose families don't live close by, or maybe they don't have a relationship with their family." From what she's cooking this year (spoiler alert: it's a veggie lasagne) to what real New Yorkers do on the holiday, check it all out on Ssense as you start your seasonal shopping.
Images: Chris Maggio
…also in SSense news, keep your eyes peeled around NY, LA, Toronto, and Montreal as the e-tailer has rolled out its tongue-in-cheek, minimalist 'OOH' billboards across various neighborhoods. Or, catch them on someone else's Instagram Story once they stroll past and find themselves giggling and need to share the LOL.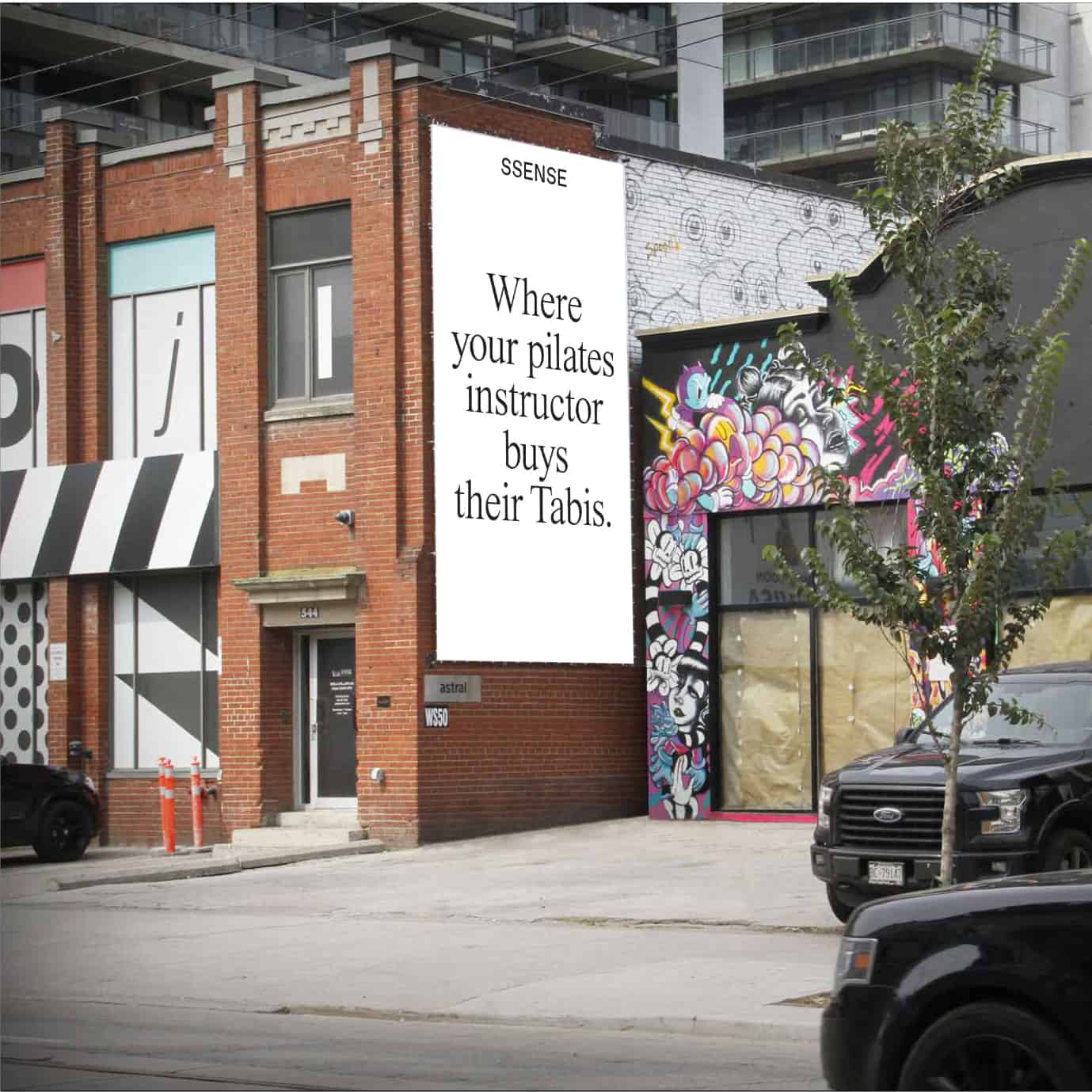 3.1 Phillip Lim launches Pre-Spring '24 campaign
Following on from his return to a physical show in September during NYFW, designer Phillip Lim has launched his first true campaign in many years. Centered on the theme of identity and originality, the team pared things back and shot in the brand's boutique on Great Jones Street—with the minimal background proving all the better to highlight a new bag and focus called the ID. Just like the runway show's diverse casting, the shoot brings together three unique faces: models Teddy Quinlivan and Eleanor Simon (the latter walked in the show) and Giannie Couji, editor in chief of Ubikwist magazine. But back to the bag! It's the first push in the handbag category for the label since its famous Pashli of the aughts, and this time around, the ID includes hardware modeled after the designer's favorite gold bracelets on a clutch, shoulder bag, and slouchier tote in shades of black, camel, and silver (said hardware is also echoed on shoe styles.) Peep the campaign, below, and discover more here.
Images: Andres Jana
Subscribe to our newsletter and follow us on Facebook and Instagram to stay up to date on all the latest fashion news and juicy industry gossip.