Miami's art, culture, and entertainment scene gathered to join Bravo TV star Avni Parekh of the hit show Family Karma, as she kicked off her "Don't Give In" book tour at Les Couleurs Art Gallery on Sunday, October 15. The reality TV author looked like a masterpiece herself as she celebrated the release of her three newest books in style by popping open a bottle of champagne to commemorate the joyous moment.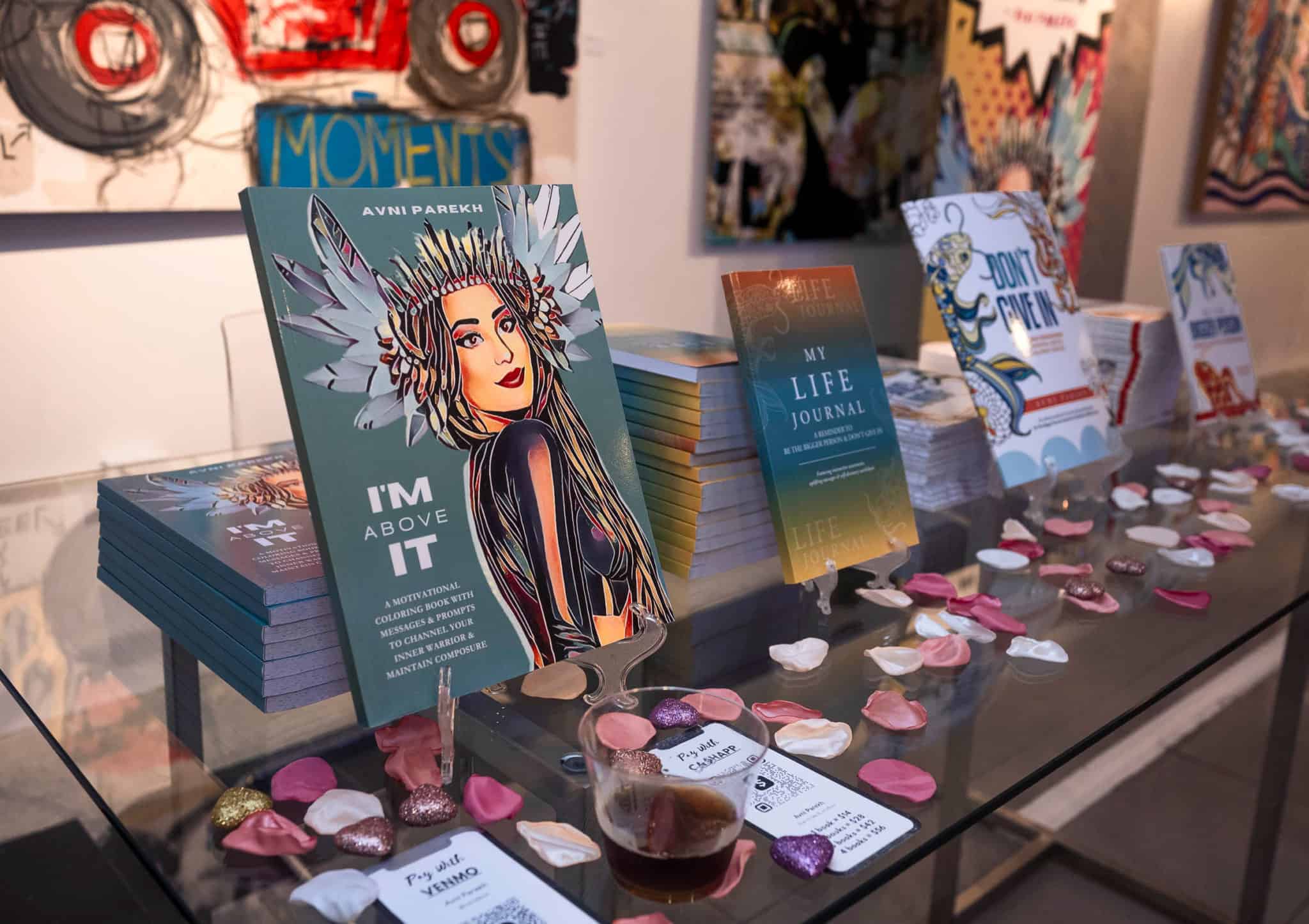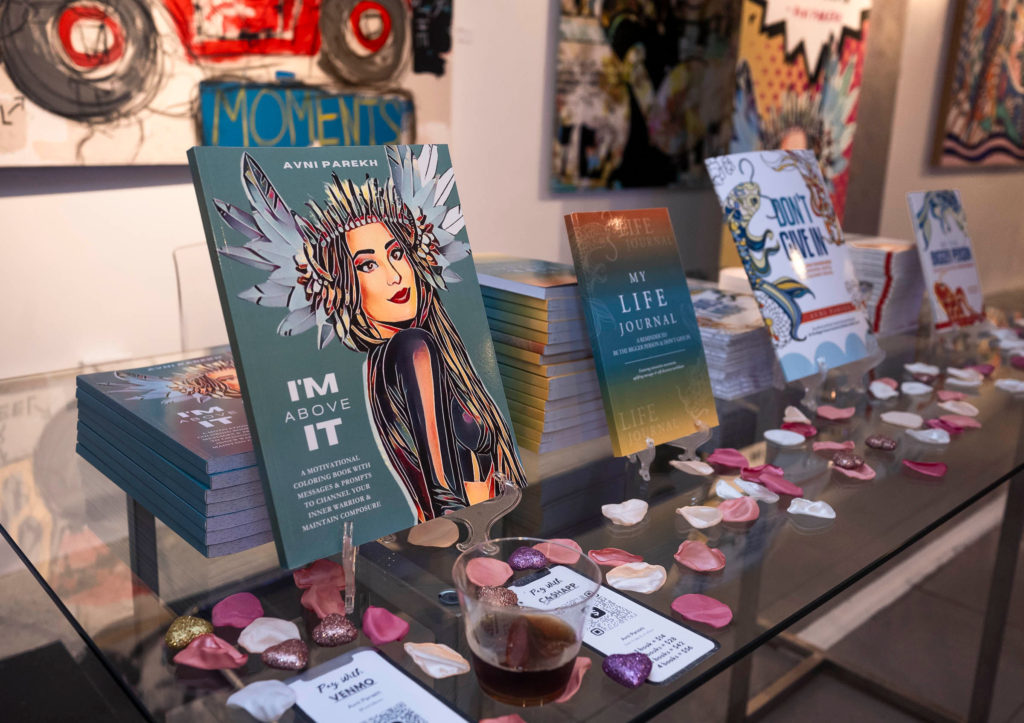 The enchanting evening began with the official unveiling of artwork by Haitian artist Marc-Anthony. The piece, FLON, is a stunning photograph, which gives the illusion of a painting, that embodies female strength and greatness. Awed guests chatted with the artist as they enjoyed wine, cocktails, as well as tasty bites.
Thereafter, standing with confidence, Parekh addressed the crowd as she recited an insightful speech and answered questions from listeners before moving into the book signing. Prominently displayed on the table amongst red and pink rose petals were Parekh's collection of four self-development books, Be The Bigger Person, Don't Give In, I'm Above It, and My Life Journal. Enthused guests browsed through the books, selected the ones that suited them best, and talked with the radiant author as she signed their books.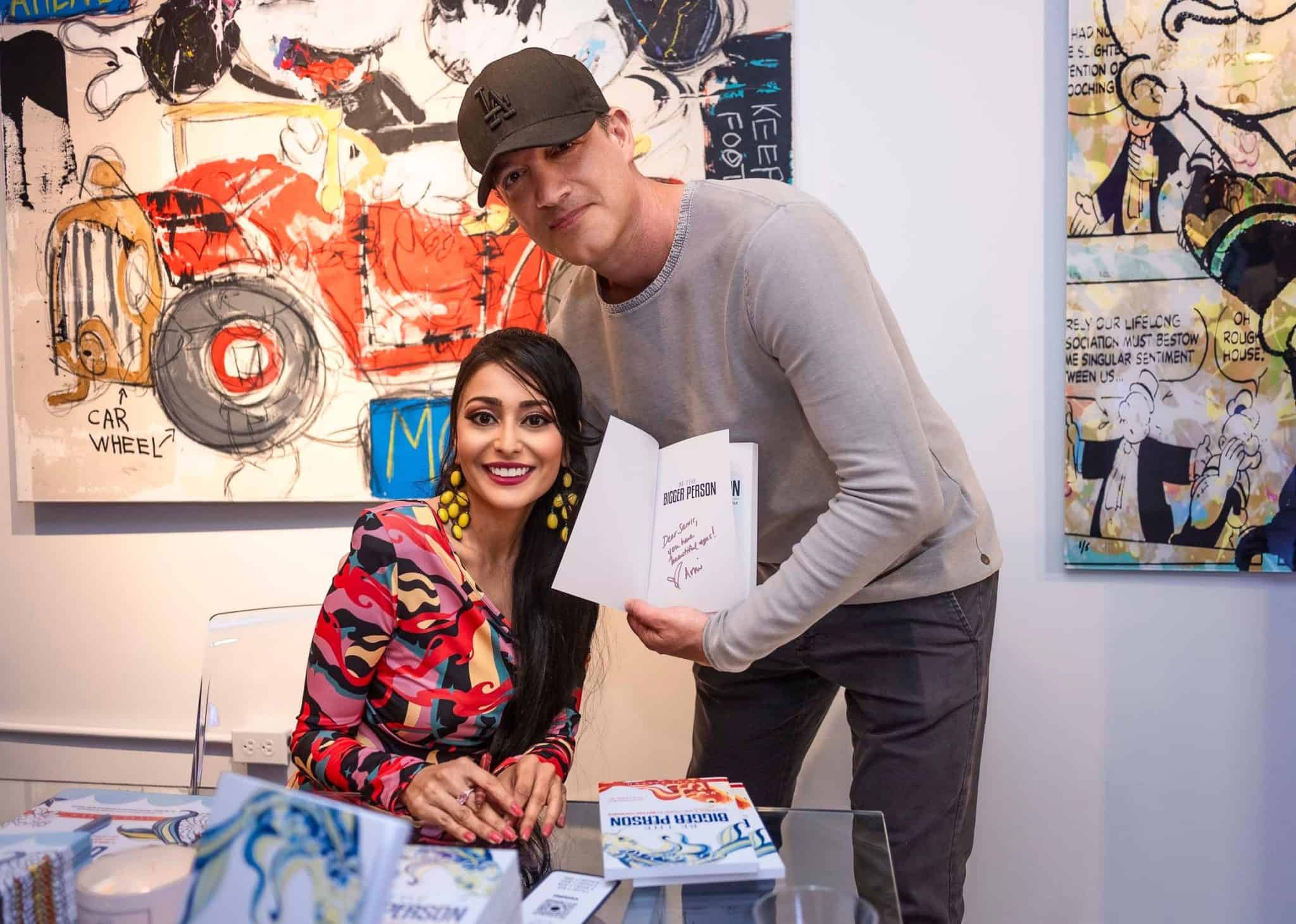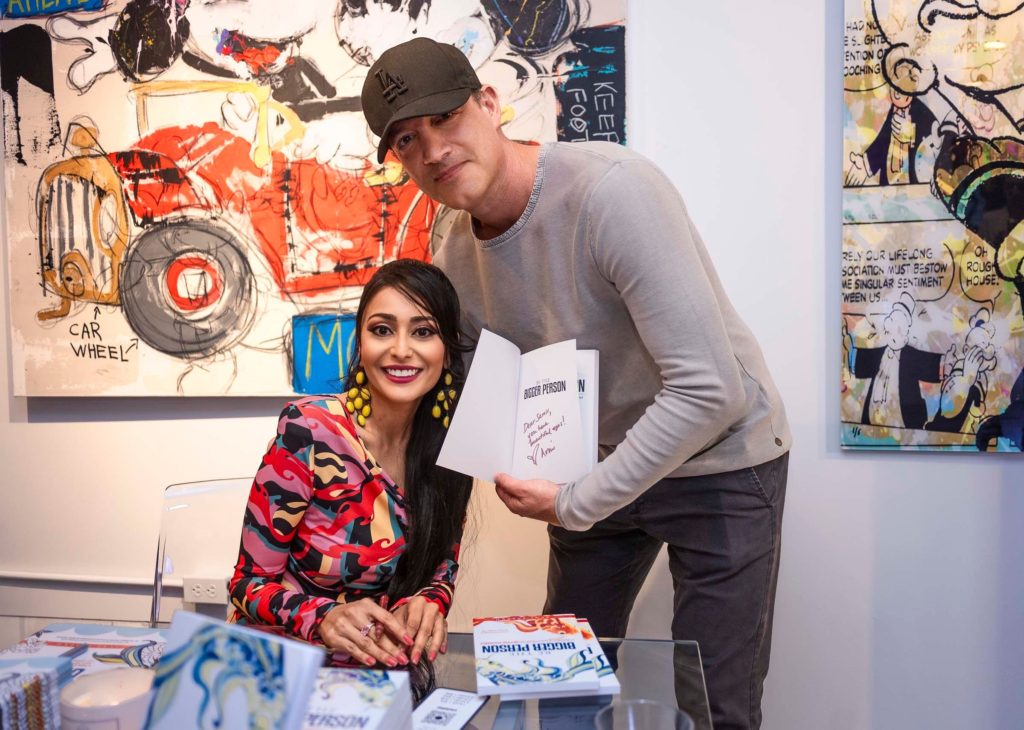 Sunday's exclusive event was attended by TV personalities, fashion and interior designers, influencers, artists, hospitality executives, and real estate moguls. Among those in attendance to celebrate the momentous occasion were: Sam Azar, Daniela Uribe, Dr. Abhishek "Shake" Chatterjee, Jeffrey Lewis, Amin Suliaman, Peter Oleck, and Chef Gerardo Suarez, to name a few.
Guests mingled late into the night — a great indicator that Parekh's book tour is off to a great start. The artsy-chic soiree organized by Brittney "Chiney K" Powell, Founder of Chiney K Promotions, was a huge success and Parekh is scheduled to appear at several other author events around South Florida in the coming weeks.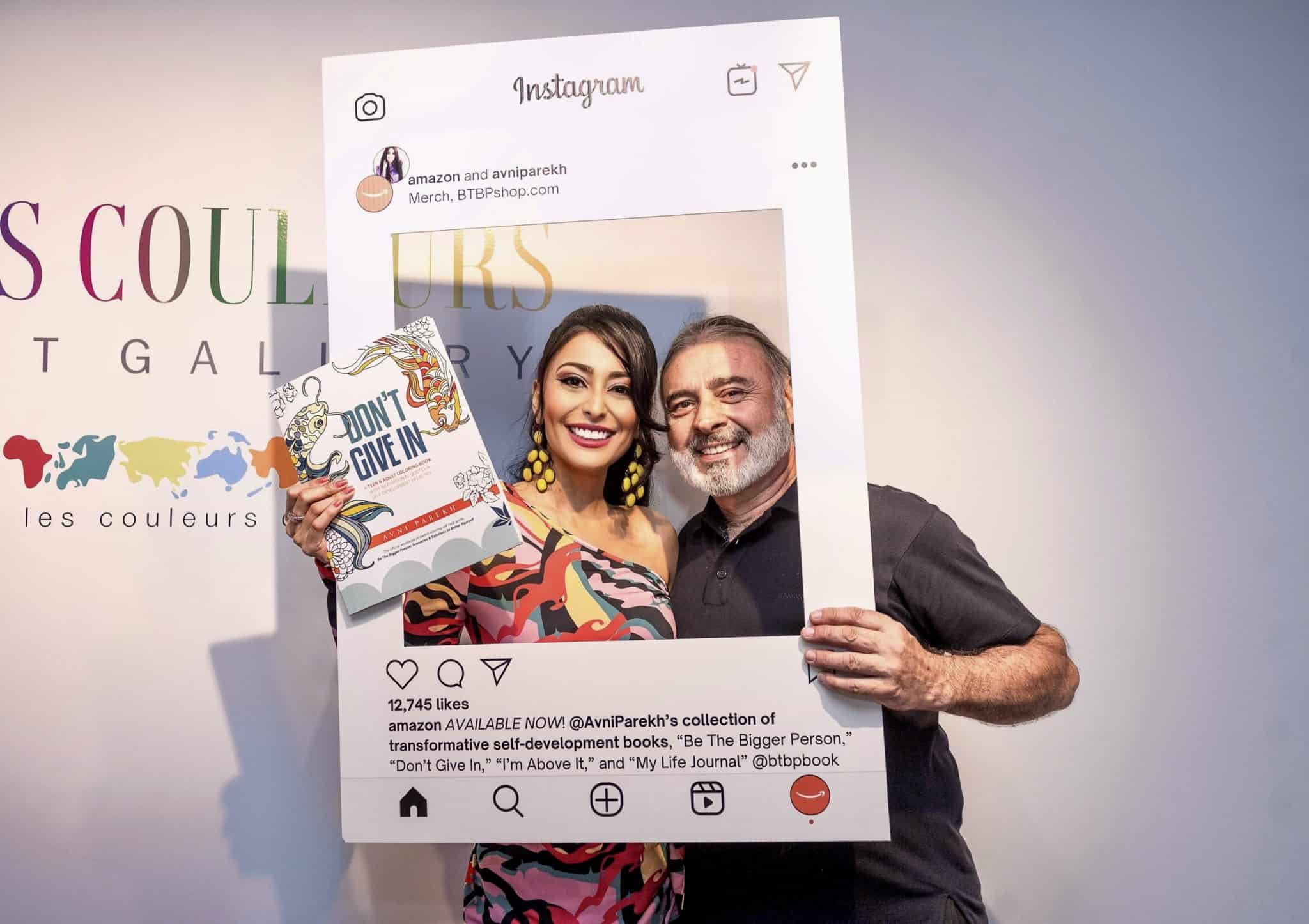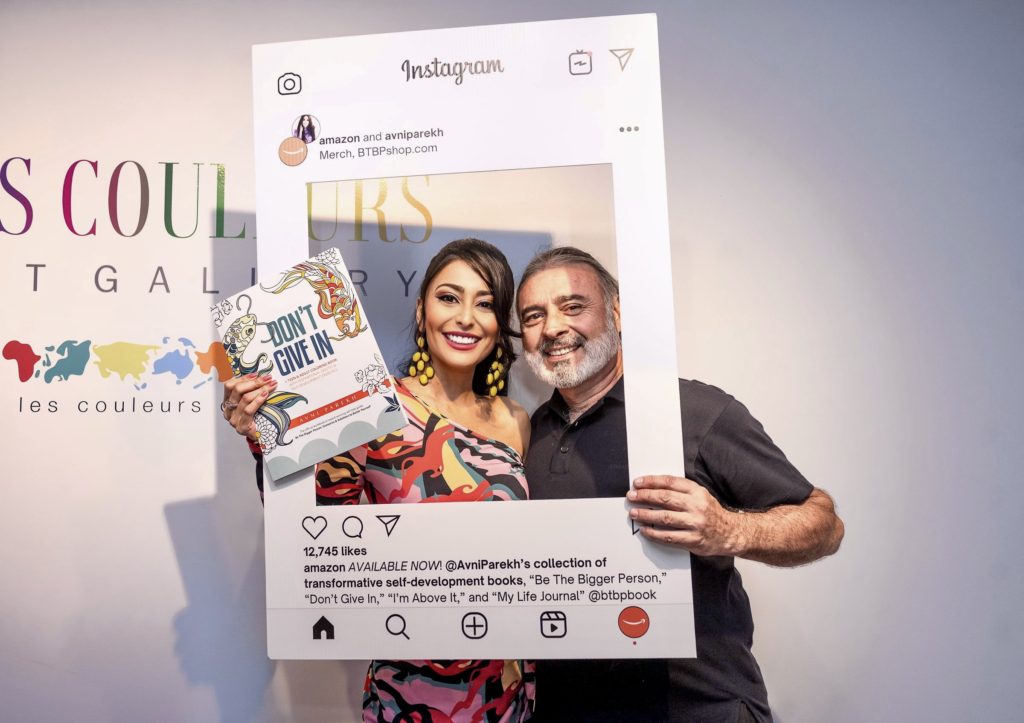 Presented by: Ascend Agency