Read today's dose of chic intel right here…
Will Welch's First Issue of GQ Is Here (GQ)
The iconic men's magazine's first issue under Will Welch, the Music Issue features Frank Ocean on the cover in a floral turtleneck that feels like a marked departure from the magazine's usually more conservative styling. "This new iteration of GQ might not be for everyone," Welch writes in his first editor's letter. "But especially in this niche-driven era, if you try to be everything to everyone, you end up not being much of anything to anyone. So we're making GQ less a big tent and more the only place to go when you want a rich, intelligent, and transportive plunge into all the stylishness the world has to offer."
Meanwhile, Condé Nast has announced that in 2019, GQ will transition all of its "style service" and "how-to" content to GQ.com. GQ Recommends, a hugely successful product-based franchise, will expand content. Video franchises will also be important to the publication going forward.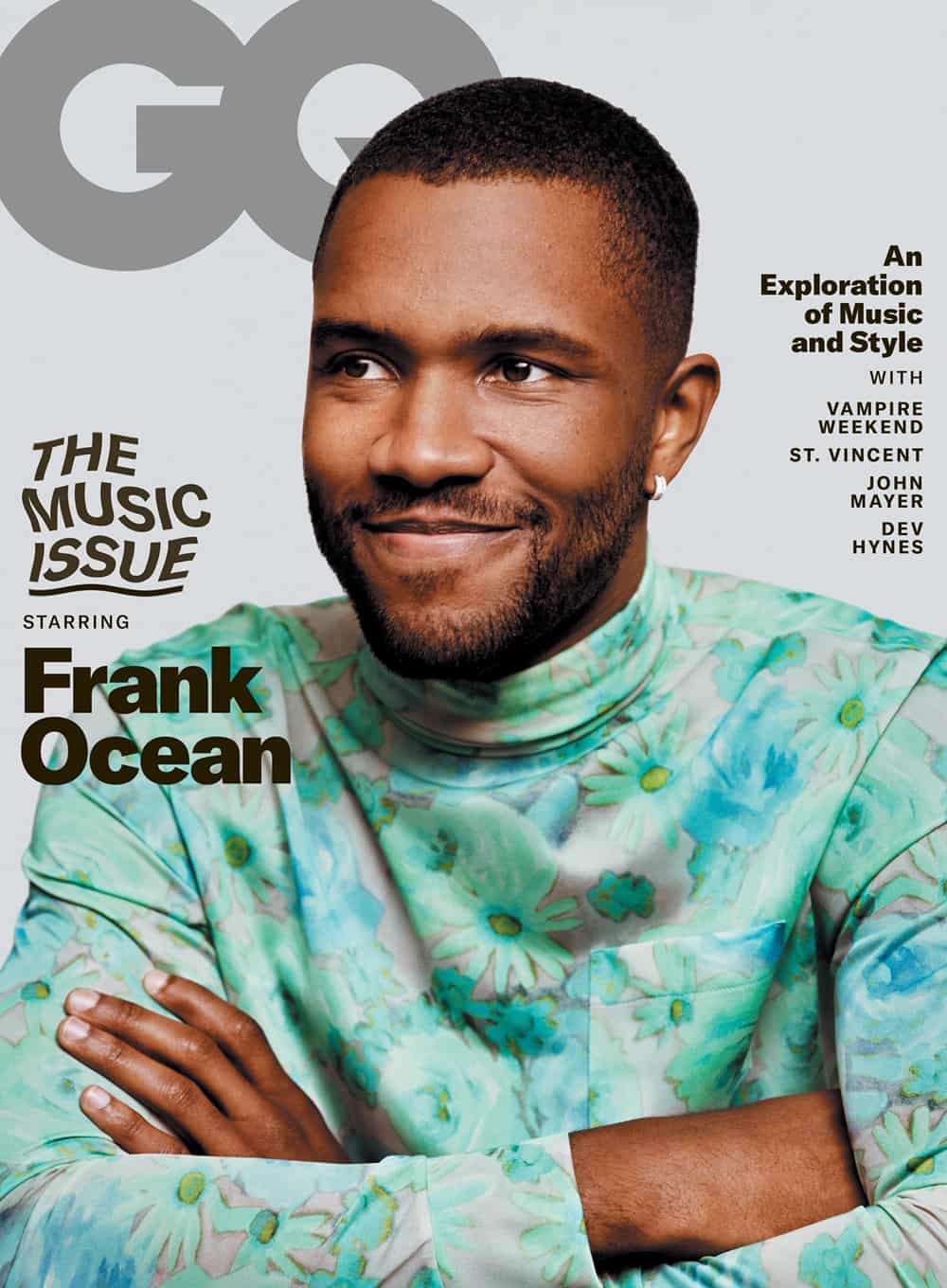 The Queen Has Passed on Patronage of The National Theater to Meghan Markle (Instagram)
After news was leaked (by The National Theater itself, no less) Kensington Palace has confirmed that Markle will take over as the Theater's official royal patron. She has also taken on the Queen's patronage of The Association of Commonwealth Universities.
View this post on Instagram
Tiffany & Co. to Disclose Where All Its Diamonds Are Sourced Moving Forward (Harper's Bazaar UK)
Tiffany & Co. has increasingly been making sustainability a prominent factor in its business. On Monday, the brand made it clear that all of the lavish diamonds Lady Gaga wore to the Golden Globes were sustainably sourced. Today, the label announced that it is going to disclose the locations of where its diamonds were minded, cut, and set; the goal being to have a transparent production line.
Could NYFW's Future Location Be a Shed? (WWD)
Rumors continue to swirl that the future home of IMG's NYFW: The Shows could be The Shed — a new arts space set to open April 5. Spokespeople for The Shed and IMG's Ivan Bart have yet to confirm or deny the reports. Next month's NYFW: The Shows will be held at Spring Studios.
View this post on Instagram
Thom Browne Also Rescheduling Menswear Show to Avoid Protesters (Vogue)
On Wednesday, Dior Homme announced that it would move its scheduled menswear show ahead one day to avoid a possible protest in Paris. Now other brands that are scheduled to show on Saturday January 19th — when the protest is most likely to take place — are considering moving as well. A representative for Thom Browne told Vogue that the brand is rescheduling its show, although a new time has not been confirmed.
Pat McGrath Labs Launches Its First Mascara
Pat McGrath spent last fashion month road-testing her latest product: mascara. Titled FetishEyes, the makeup made its debut at Prada's Spring 2019 show. It popped up again on Versace's Pre-Fall '19 runway in New York. "This haute hardcore mascara was developed for makeup artists by makeup artists and relentlessly tested backstage and on set to ensure lethally luxe lashes of every persuasion," McGrath says. FetishEyes retails for $28, and will be available online February 14.
Subscribe to our newsletter and follow us on Facebook and Instagram to stay up to date on all the latest fashion news and juicy industry gossip.