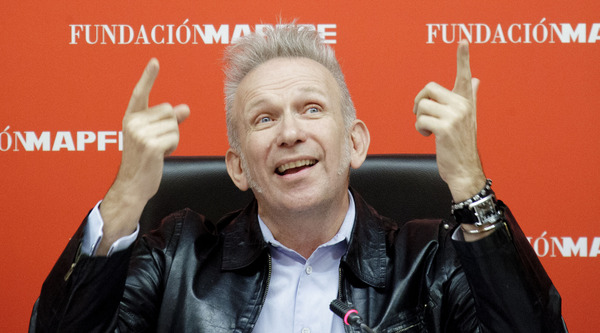 The Open Letter Makes A Comeback
|
Ruh roh! Today, in an all-new episode of The Family Feud...Style.com's Tim Blanks wrote a negative review of Jean Paul Gaultier's recent couture show in Paris that didn't go over so well with JPG. Blanks wrote: "A few outfits later, a "millefeuille de mousselines" echoed Yves Saint Laurent's way with color, as a reminder that Gaultier was once considered the one true heir to the throne of French fashion. But that was once upon a time, and that time has, sad to say, well and truly passed." Ouch. He also questioned the choice to have French reality star Nabilla Benattia walk the runway after the "glory days" of icons such as Madonna and Björk strutting for the designer. Gaultier wrote an open letter on Twitter (where else?) to the recent Eugenia Sheppard CFDA Award recipient. The letter goes a little something like this…
"Dear Tim:
Once upon a time you liked my shows "but that time has truly passed" and I respect it. But the Tim I knew before would never have made the attacks more personal than professional. I always had girls in my shows from different strata, treating someone as down-market is cheap.
In future, rather than be bored at my shows, you can use that time to do something else, for example brush up on your fashion history so you'll know that "mille feuille de mousseline" didn't echo Saint Laurent, it was inspired by a Nina Ricci dress from 1967 in homage to Gerard Pipard who recently passed away.
If you're nostalgic for the time when I was considered the one true heir to the throne of French fashion please buy a ticket for my exhibition now in Stockholm and soon in Brooklyn and London. Good visit.
A former yours in fashion
Jean Paul Gaultier"