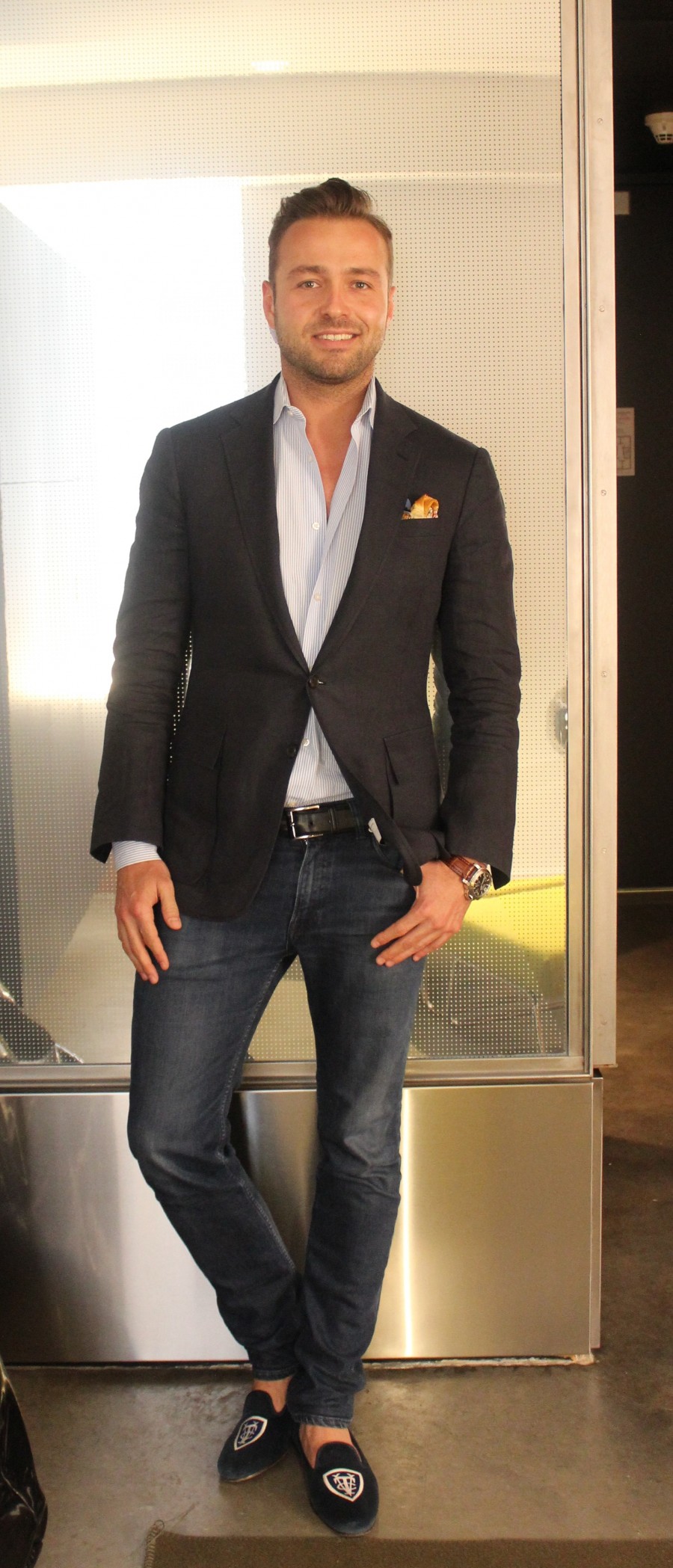 Hot temps mean you're hightailing it to the closest rooftop bar, right? Hôtel Americano has one of the chicest alfresco setups around (as evidenced by The Daily Summer's recent bash with Toni Garrn for the season premiere issue). We quizzed the Chelsea boutique hotel's general manager, Marco Cilia, about the great outdoors, what he's sipping this summer, and more. 
What's new this season at Hôtel Americano?
Summer is Hotel Americano's best season! With our outdoor spaces, like the patio and, of course, the rooftop, the hotel truly comes to life in summer. Having an outdoor pool of course adds to this experience as well. Starting July 1, we'll be offering poolside early morning yoga for our guests.
What are some of your favorite fashion and art events recently hosted at Hôtel Americano?
We've hosted some truly fantastic fashion and art events lately, including the Frieze Art Fair Official Frieze Exhibitor Party, Bjork's celebration for the end of her tour, George Sotelo's Thorsun swimwear launch, Peggy Siegel and Interview's after-premiere party for "Testament of Youth", and, of course, The Daily Summer's kick-off event.
What's new on the menu, food-wise for the season?
I think the newly-introduced tomato rusk salad is a great addition to our Greek and Mediterranean-inspired menu at La Piscine. Originally from the island of Crete, this salad is made up of country loaf bread, capers, sliced black olives, cherry tomatoes, sliced scallions and olive oil. At the Americano, our main restaurant on the ground floor, our new chilled lobster mango salad, which consists of chilled lobster, avocado, hearts of palm, romaine, and mango vinaigrette. Light, healthy, and refreshing, this is what summer food is about, in my opinion.
What's your go-to Hôtel Americano cocktail?
From our lobby bar, I love a good Mezcal Mule, with is Mezcal, ginger, Jicama and pineapple, or our signature drink, Calandria, which is Dobel Tequila, ginger liquor, passion fruit, mango and chili. On the rooftop, at La Piscine, I definitely order our new drink, La Flaca, which is a very spicy frozen margarita.
Do you head out to the Hamptons much?
Yes, I think the Hamptons are all about relaxing and lounging by the pool during the day and then at night, out for dinner and villa parties with friends. My go-to places include Pierre's for dinner and Tutto Il Giorno for brunch. Sundays are best for all-day boat trips ending with aperitivos at Sunset Beach.
What's your favorite thing about the arrival of summer?
I love being outdoors, whether I'm running in Central Park, playing tennis, lounging by the pool, or having a drink and a bite with friends on a nice rooftop, probably La Piscine. From a fashion perspective, my summer style is all about linen, bright colors, and loafers. This year, fully white sneakers seem to be a hit, too.