Recreate London Fashion Week's Top Beauty Trends
|
Sponsored Content: As London Fashion Week draws to a close, it's the perfect time to celebrate some of the leading beauty looks that popped up on the runways. With the YouCam Makeup app, you can glamify your selfies and try any of the Spring/Summer '16 beauty looks in their entirety—from colored eyelashes to high-fashion sunglasses and a perfect, dewy complexion. You can select from the Costume Makeup tab a premade Fashion Week style—such as Foxy Fever's bright blue eye makeup and '70s attitude or Oh So Coco's full-browed and rosy-cheeked classic vibe—or you can create your own looks, applying one facial feature at a time. Try creating your favorite runway trend with the chic YouCam Makeup app, and click here to enter your most inspired style into a fashion forward contest. The app is available for download at the iTunes and Google Play Store. Here, a roundup of five top beauty looks to recreate from the catwalks of London Fashion Week.
Playful lashes at Sibling (try the YouCam Makeup look called Venus)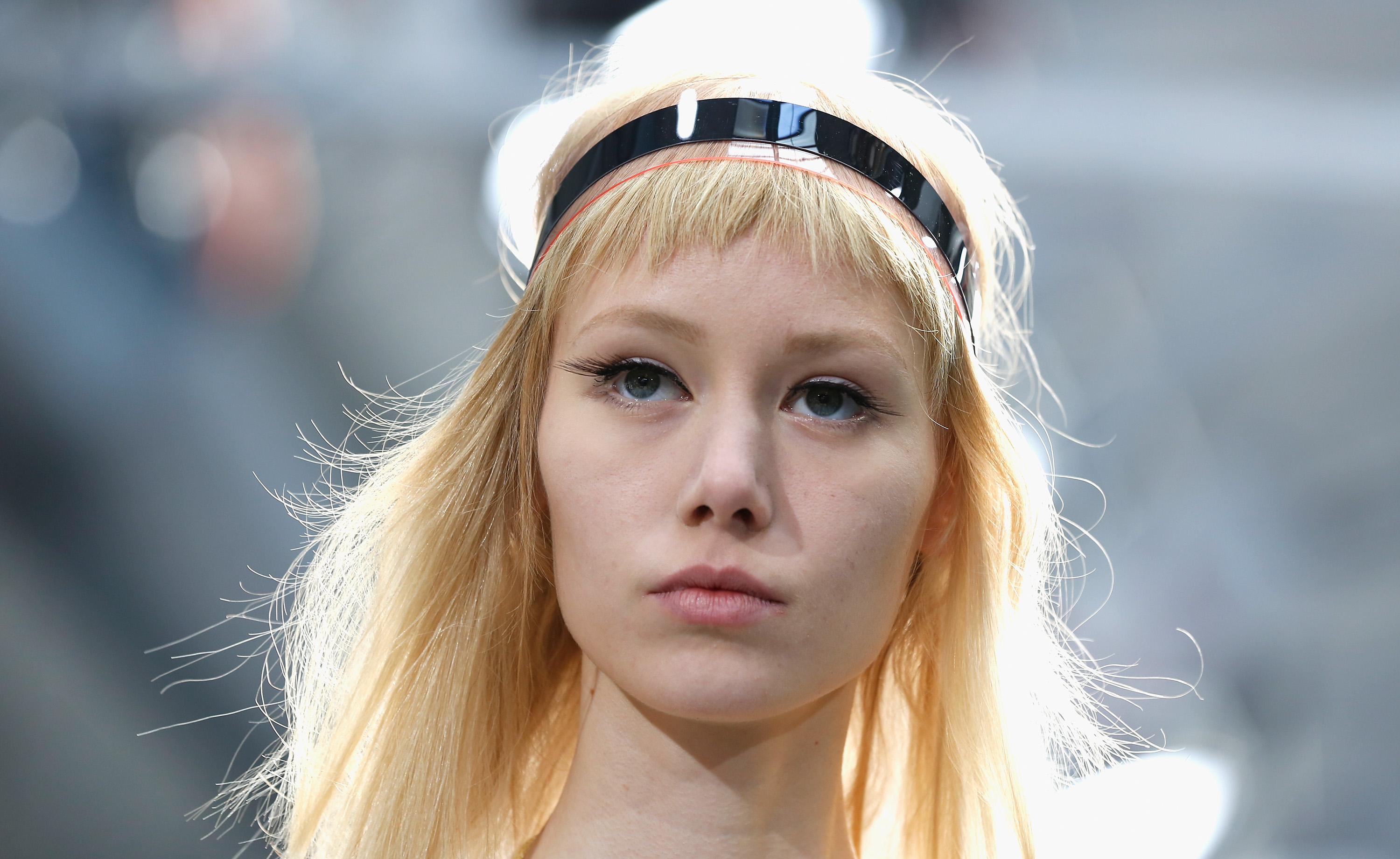 Bright lip at Giles (try Oh So Coco)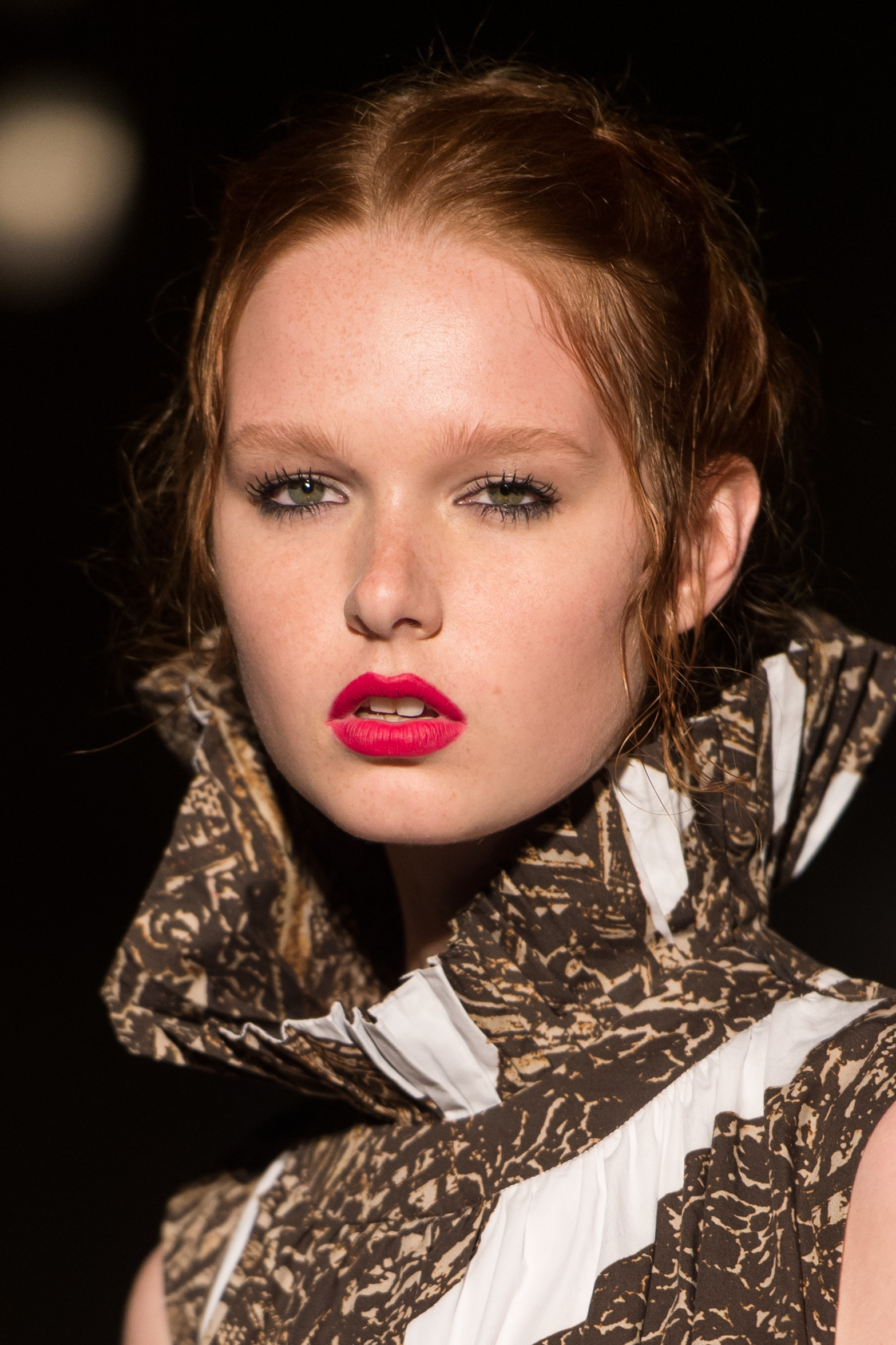 Smoky eyes at Julien MacDonald (try Shy Diva)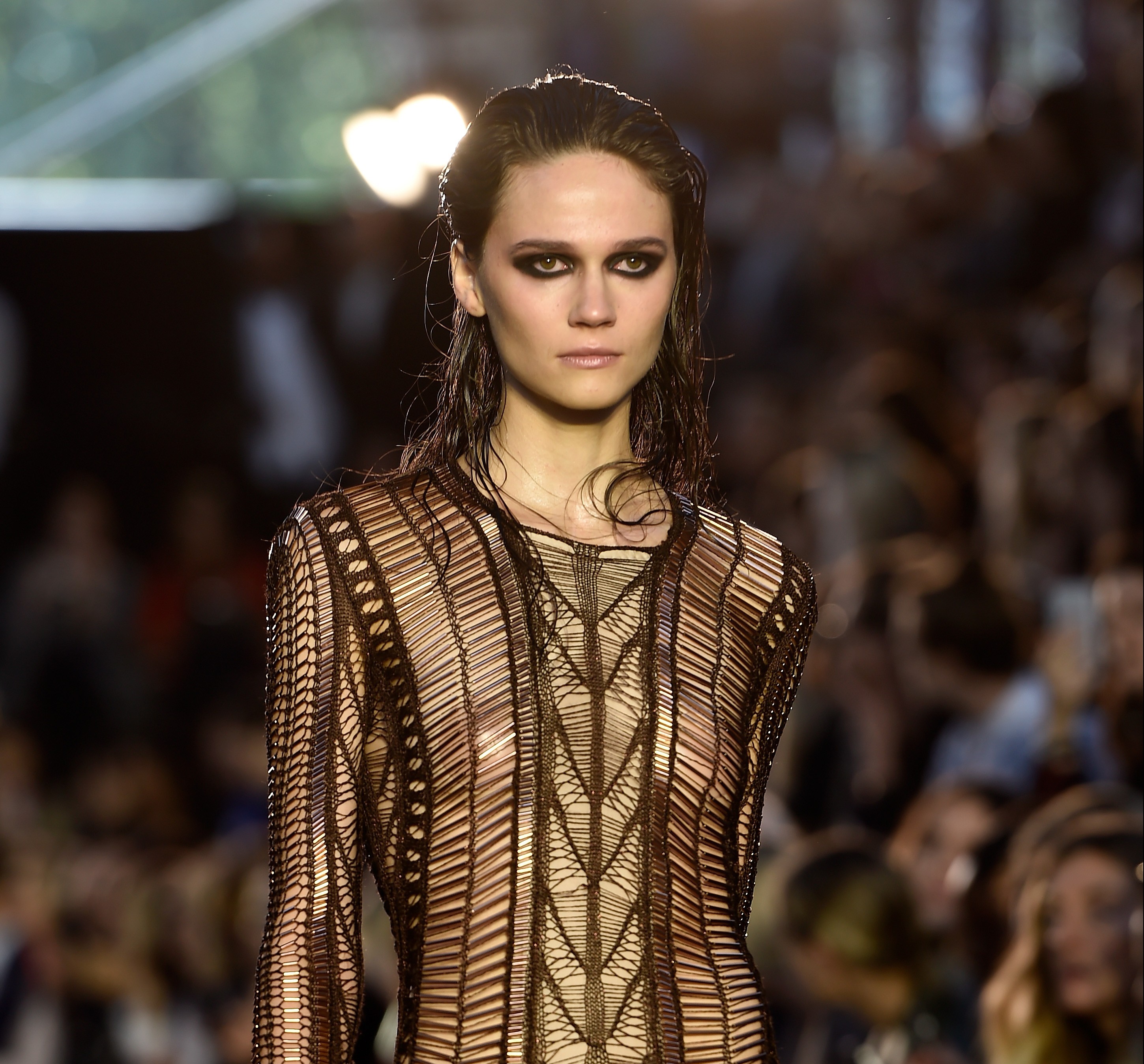 Blue palette at Roksanda (try Foxy Fever)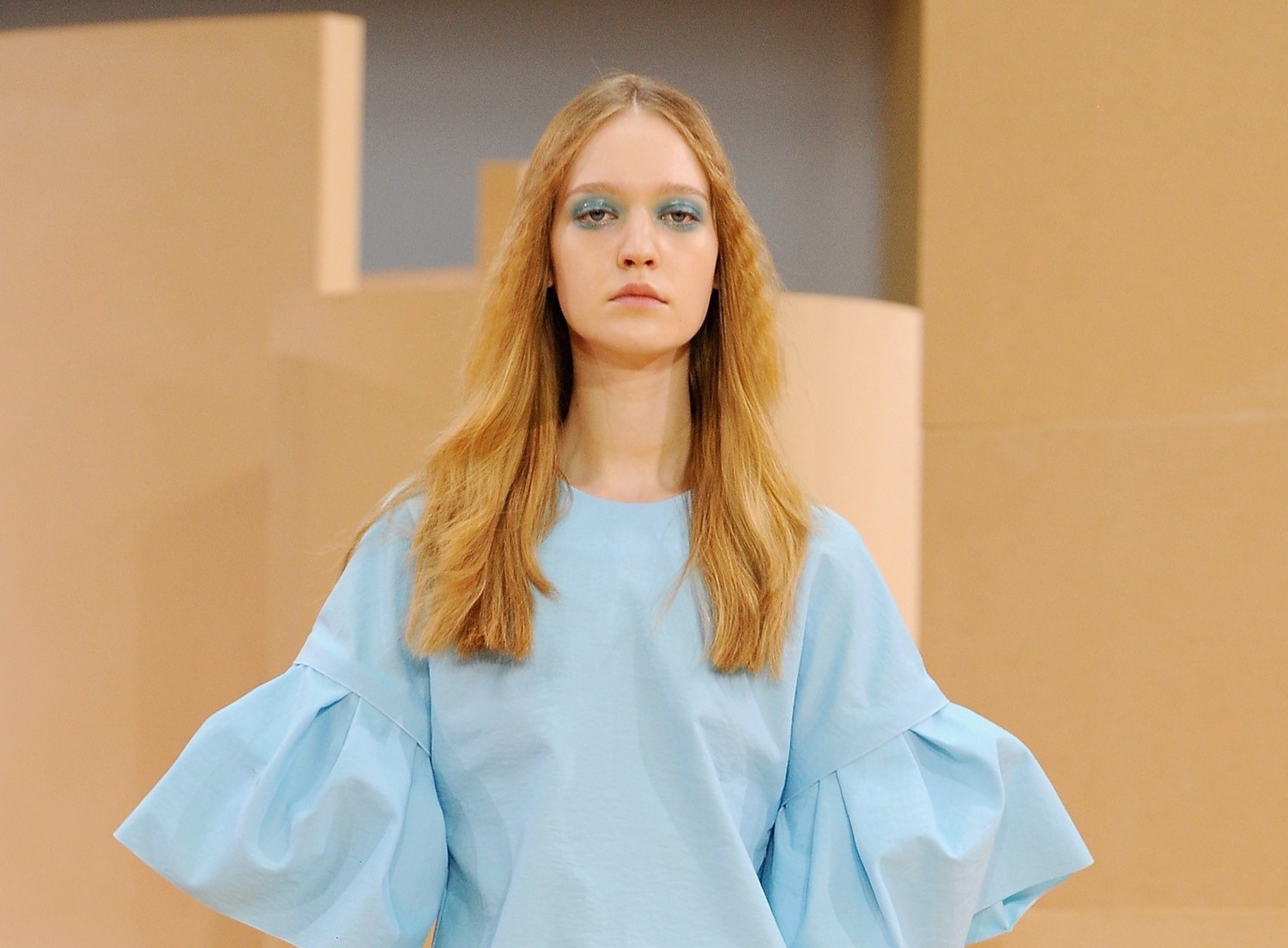 Contoured eyeliner at Issa (try Pure Punk)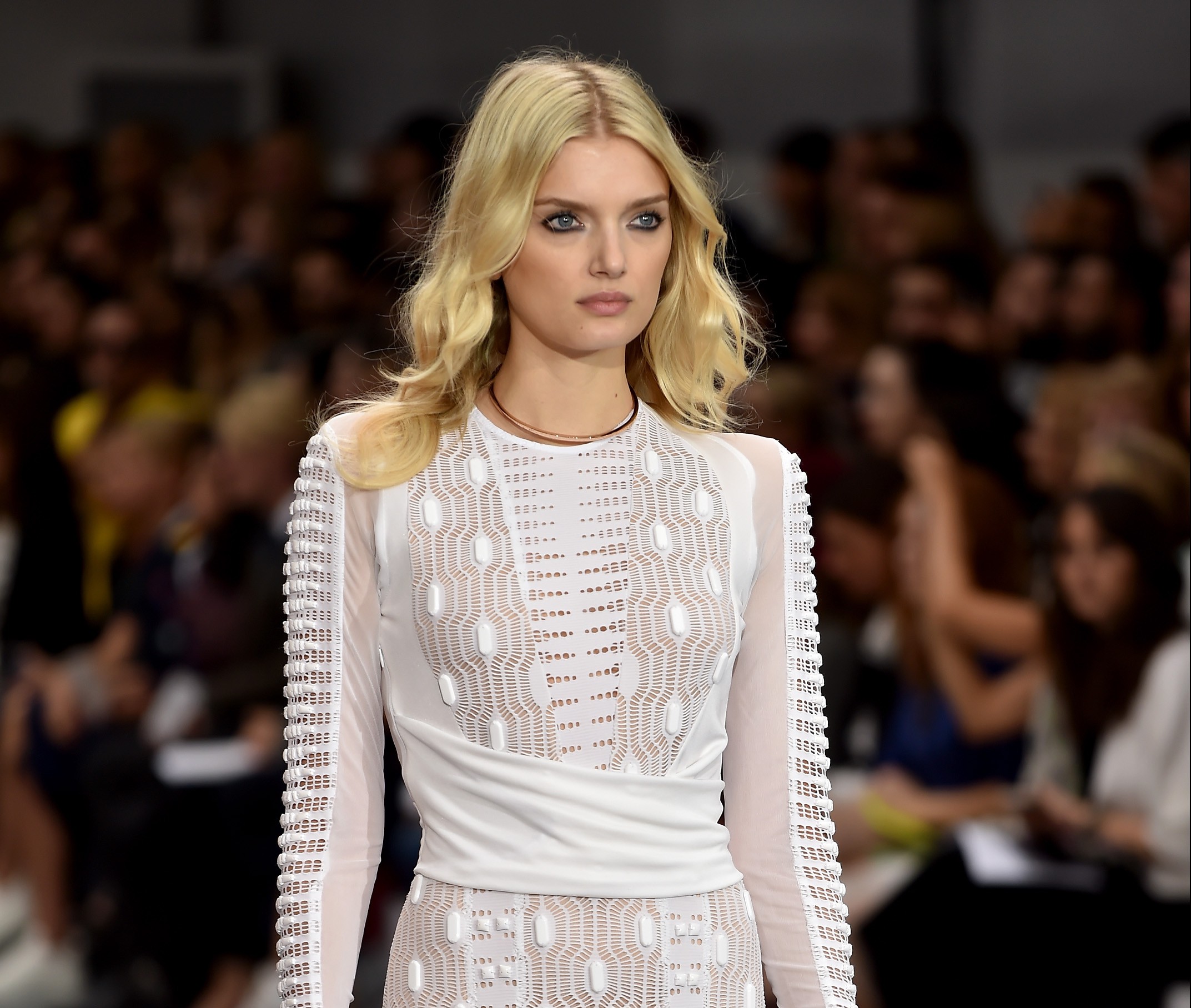 Plus! Our Fashion & Luxury Goods Director Chloe tests out the Venus filter, and London's chicest streetgoers try the app on their selfies. Watch what happens when they uncover the best kept beauty secret!