Self-care is the ultimate act of self-love. When you take time out of your busy schedule to take care of yourself, you're sending a message to your brain and to the people around you that you matter.
This is an especially important habit to get into as you're pregnant because you'll soon have a little one to prioritize. Finding a spare moment for yourself to breathe and engage in activities you love will become even more crucial for your physical and mental health. In fact, research with pregnant and postpartum women has shown that looking after yourself physically and emotionally has positive effects on your baby's physical, cognitive, and emotional development!
Let's be honest; there's nothing easy about being pregnant. This is a physically and mentally demanding time. The importance of maintaining proper health inside and out has never been greater. Discover eight ways to help you feel more confident, healthy, and in control during your pregnancy.
1. Stay Comfortable With Maternity Leggings From Hatch
Pregnant women often have difficulty finding clothing that fits their changing bodies. However, there is one piece of clothing that will serve you through all trimesters, and that is maternity leggings.
Maternity leggings should be a staple of every pregnant woman's wardrobe. Their versatility and comfortability are unmatched and one reason pregnant women prefer them. Whether you're looking for stylish black leggings, performance workout leggings, or cozy loungewear leggings, there's something for every taste that can stay in place without feeling constricting. A perfect pair of maternity leggings will be your best friend for nine months and beyond!
During pregnancy, comfort is paramount, so investing in high-quality, long-lasting maternity leggings is essential. Ideally, maternity leggings should be ultra-stretch and lightweight. The stretchy material will keep you comfortable as your body grows throughout the pregnancy. Investing in a few pairs of high-quality maternity leggings from Hatch will save you time searching through your closet and the frustration of not having anything to wear. Best of all, they will never go out of style, and you can wear them for years to come.
2. Get Cozy With a Warm Cup of Tea From Sips By

There is nothing like a warm cup of tea to soothe and relax you. If you are an expectant mother, you might be unsure about consuming tea during your pregnancy. A lot of women refrain from coffee as it contains high amounts of caffeine. The American College of Obstetricians and Gynecologists recommends the consumption of up to 200 milligrams a day. Fortunately, several excellent teas can be enjoyed throughout your pregnancy, including some targeting specific pregnancy symptoms that could help you feel more comfortable.
For example, ginger tea is a great way to combat morning sickness. It helps offer relief from stomach aches, alleviates nausea, and aids digestion. Herbal teas are naturally caffeine-free. Due to this, they are safe and beneficial for pregnant women as opposed to their non-herbal counterparts. They are packed with antioxidants, hydrate well and provide nutrients that can be absorbed easily. They also help combat stress.
In addition, drinking tea can help with aches and growing pains associated with pregnancy, as it helps prevent dehydration. Whether you are expecting yourself or know someone who is, delicious tea gifts from Sips By can soothe, comfort, and delight any mama-to-be.
3. Enhance Your Style With Daniel's Jewelers
It's not surprising that being pregnant can make it a lot harder to feel good about how you look, so doing things that can boost your confidence can be very beneficial. Wearing beautiful jewelry can help you feel more confident as you receive extra attention and compliments. Feeling better about yourself while pregnant helps bring positivity into your life.
Just like your wardrobe, your jewelry says a lot about you. You'll make a bold statement with gorgeous jewelry from Daniel's Jewelers whenever you step out the door.
Gifting yourself jewelry can be a wonderful act of self-love. Besides, who knows what you love better than yourself? Quality jewelry makes a huge difference in how you feel about yourself and is a great investment. A beautifully crafted necklace or earrings can instantly boost your self-esteem and confidence.
During this time of change, pregnant women need to feel beautiful, stylish, special, and self-assured. In addition to offering an array of beautiful pieces that can enhance anybody's natural beauty, Daniel's Jewelers also allows you to create your own unique pieces. How cool is that? No matter where you're going, jewelry will give your outfit that final touch and make you feel fabulous all day.
4. Feel Beautiful and Flawless With Makeup From Pacifica Beauty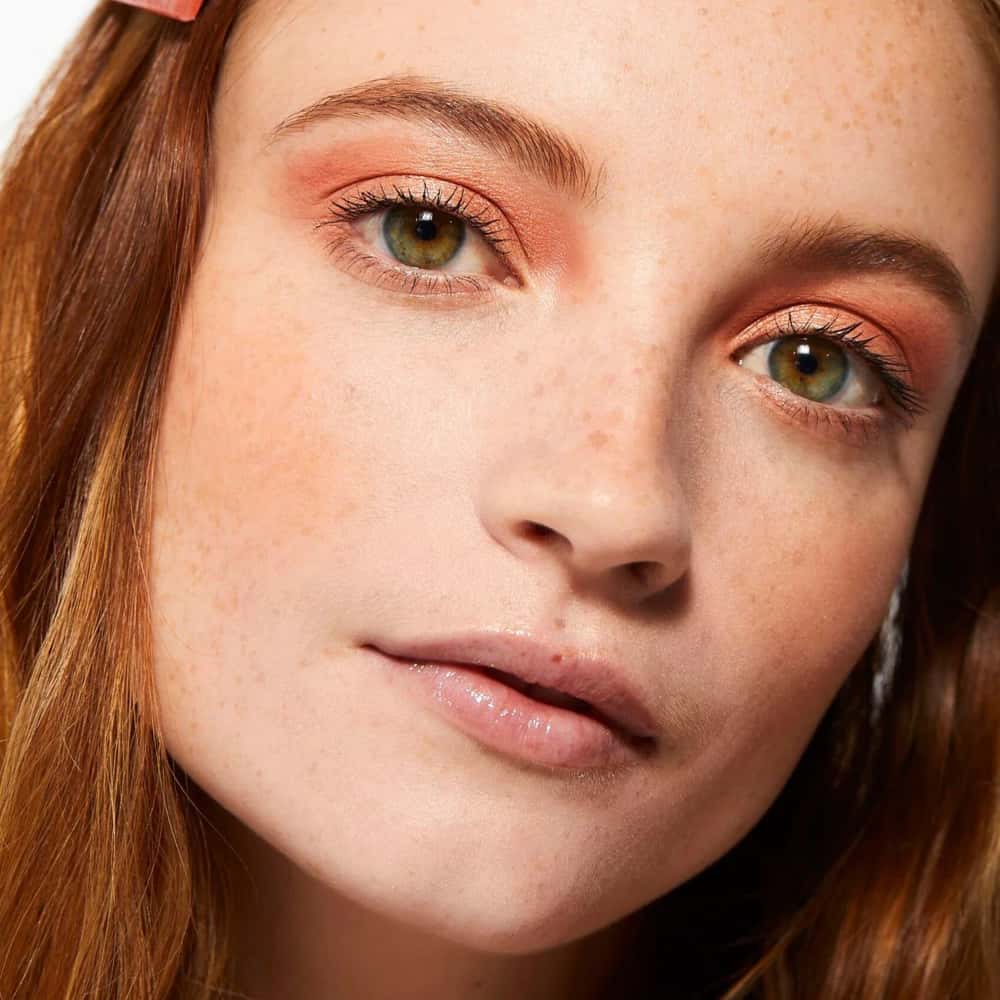 As you know, pregnancy is a time of drastic change for a woman's body, and the skin is no exception. For some women, pregnancy is a time of radiant skin and strong nails. Others, however, may experience breakouts and dull skin during this time. It is common for pregnant women to notice that their skin becomes more sensitive, dry, or oily. It is also possible for some people to experience dark spots or uneven skin.
So what causes these changes? Hormones are primarily to blame. High levels of estrogen can cause breakouts and increased oil production during pregnancy.
Considering your skin absorbs about 64% of what it comes in contact with, the beauty products you use during pregnancy is extremely important. There are a number of conventional products that contain chemicals that can be harmful to a developing baby, so it's important to choose pregnancy-safe options. This is particularly true of makeup.
The good news is that pregnancy-safe makeup products are available on the market, so you don't have to sacrifice your beauty routine while pregnant.
Most of Pacifica Beauty's clean vegan makeup falls into this category. Remember, the best makeup styles are centered on enhancing your natural beauty. There is no shame in taking pride in your appearance. Putting yourself together each day before you leave the house can be a great form of self-care!
5. Nurture Your Body With a Delish Meal From Luna Grill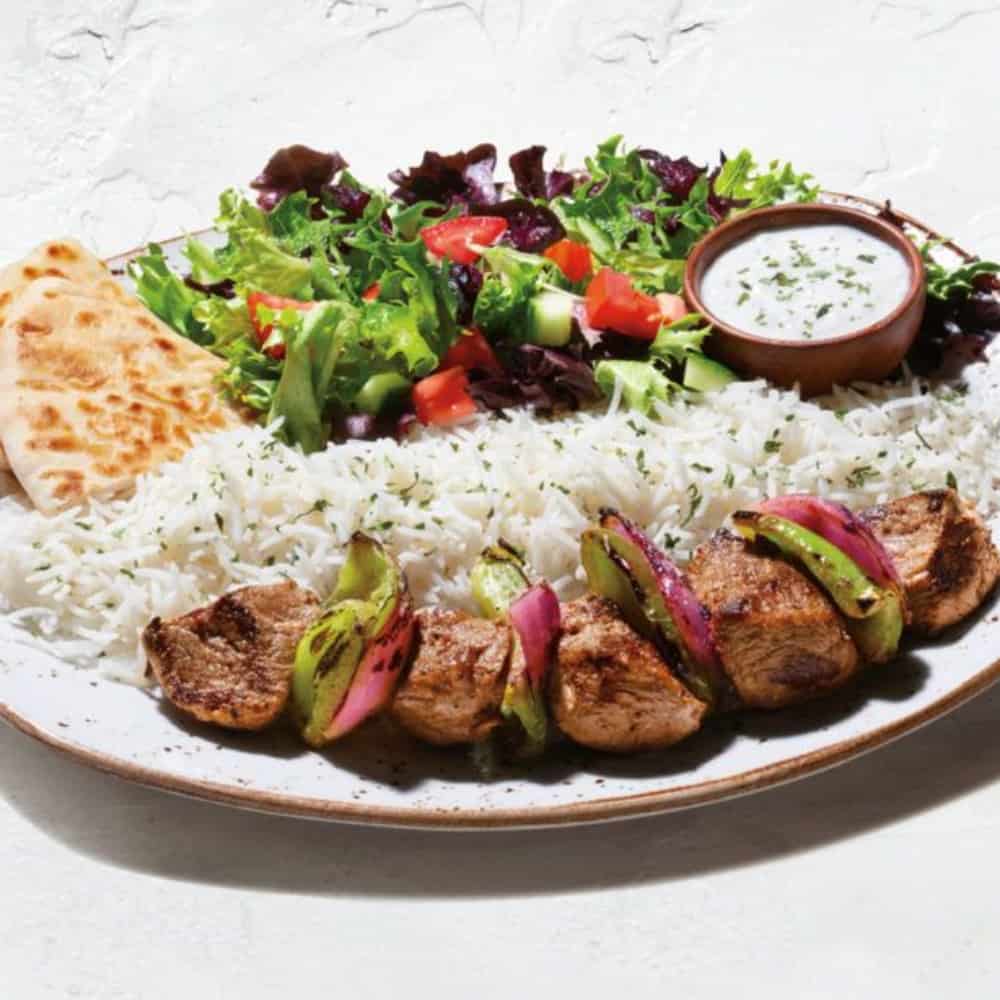 Generally speaking, eating a healthy diet offers numerous benefits, like increased energy levels, a stronger immune system, and a decreased risk of illness. It is especially important for pregnant women to be mindful of what they eat because they are not only eating for their own health but also for the health of their unborn child!
By eating well during pregnancy, a woman reduces her chances of complications such as anemia, low birth weight, and birth defects. Mediterranean diets are rich in fruits, vegetables, whole grains, fish, and healthy fats. All of which provide essential nutrients for pregnant women and their babies.
If you live in Southern California or Texas, you may be lucky enough to live near a Luna Grill. This Mediterranean kitchen uses fresh ingredients and sources ingredients without antibiotics, preservatives, or GMOs wherever possible. This is especially important to a mama-to-be. Making healthy food choices every day will ensure that you're providing your baby with what he or she needs to develop.
Healthy eating doesn't have to be bland and boring. Enjoy the rich flavors of Mediterranean food while reaping its plentiful nutritional benefits.
6. Enjoy the Taste of Olipop
During pregnancy, experts recommend reducing caffeine intake to 200 mg a day, and it's no secret that most soft drinks are high in caffeine. The first reason to quit soda while expecting is caffeine, which crosses the placenta and reaches the fetus.
Traditional caffeine-free alternatives have their own downsides, too, as they contain excessive amounts of sugar and empty calories. These may negatively affect your weight, your blood sugar levels, and your baby's nutritional needs. Not to mention that artificial sweeteners used as an alternative to sugar in many types of soft drinks are unsuitable for any pregnant woman, just like preservatives and artificial flavors.
Luckily, pregnant mamas can still enjoy the sweet taste of bubbles with healthy soda from Olipop. Olipop is a 12 oz can of soda that comes in several flavors, including strawberry, orange, and even root beer. It is popular for its plant-based recipe that replicates the taste of traditional everyday sodas. The drink contains prebiotics which are known to promote digestion and don't contain any sweeteners. It is also rich in fiber, and each can contribute about 32% to your daily dietary fiber recommendation.
Another notable perk is that each 12 oz can of Olipop drink contains only between two to five grams of sugar, depending on your flavor of choice. Given that it's 100% non-GMO, it is easy to see why women love it so much.
7. Take Care of Your Body and Your Baby With Ritual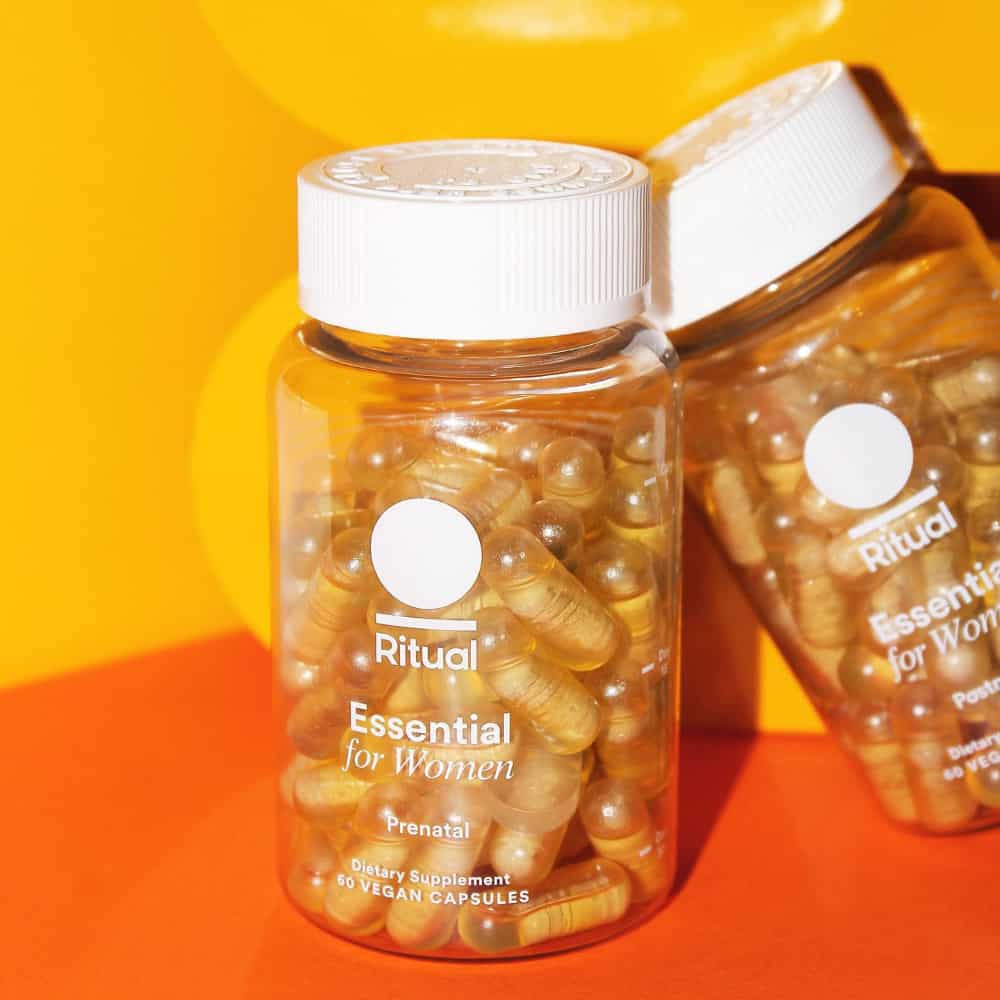 You may have heard about the benefits of folate and folic acid if you are pregnant or trying to conceive. It is common for people to use these terms interchangeably, which can be confusing, even for professionals, but there is a significant difference between them.
Folate is an important water-soluble B vitamin known as vitamin B9. Folate is needed by the body to make DNA and healthy new cells. When you shop at Ritual, you may wonder, is folate the same as folic acid?
Folic acid is synthetic in many dietary supplements and fortified foods, while folate occurs naturally in food. Preventing neural tube defects in babies (birth defects in the brain and spine of the fetus) requires an adequate intake of folate before, during, and after conception. Later in pregnancy, it's also vital for the baby's growth and development.
Luckily, Ritual's prenatal vitamins have you covered with 1000 mcg of folate. In addition to helping prevent birth defects, some trusted research suggests that folic acid may also reduce the risk of pregnancy complications such as preterm labor, problems developing the placenta, and other birth abnormalities, such as heart disease and cleft palate.
Ideally, you should start taking prenatal vitamins before conception. Still, if you know you're pregnant and haven't started yet, give yourself and your baby the healthiest start possible by taking a high-quality form of folate today!
8. Have a Better Postpartum Experience With Frida
When packing a hospital bag, essentials include items like a robe, slippers, an outfit for your baby, nursing supplies, and several other items. These are all lovely and necessary, but when you think about it, new moms actually need more — especially to help them recover after giving birth. We've seen jokes about the mesh underwear and huge maxi pads needed after giving birth, but really it's no laughing matter. It's no secret that postpartum recovery can be quite a difficult process for some moms, and they need more help and support. Items that hospitals supply are good basics, but one company is taking it a step further.
Frida Mom recently developed a Labor and Delivery + Postpartum Recovery Kit. The kit includes everything new moms need for the first few days (or weeks) after giving birth. While you've probably been preparing for baby for a while now, remember it's also important to make sure you have everything you need to promote comfort and healing in yourself.
Putting It All Together
During pregnancy, it's extra important to indulge in some loving self-care. No matter how busy or tired we get while growing a human, we have to stay mindful about how we are spending our energy. Here are some of the best ways to practice self-care during pregnancy, so you and your baby can be healthy and strong.
Practicing self-care during pregnancy can also be an important way of preparing yourself for birth and motherhood. Going into birth calm, rested, and with a mindful approach can really help set you up for success. Pregnancy is a beautiful and sacred phase of life but also a phase of growth, change, and sometimes difficulty.
Experience it more lightly and enjoyably by taking mindful care of yourself and even indulging a little in things that make you feel good. Genuine self-love nurtures both mama and baby from the very beginning. You're both worth it!
Presented by: Shannon Sparks