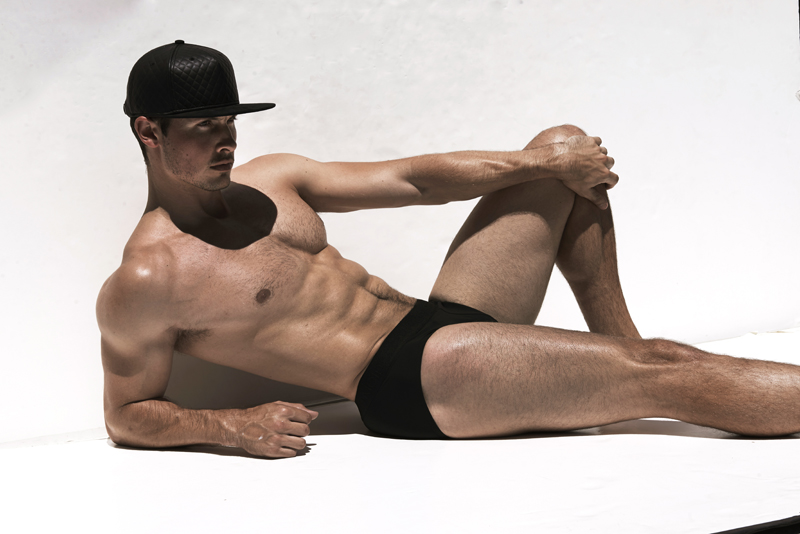 Gents has launched their first campaign since 2013, starring Wilhelmina model Jake Mast and Max Bosworth and with up and coming photog Brent Weber behind the camera. The cap line, founded by former Calvin Klein publicist Josh Reed, is currently expanding for fall in department stores such as Nordstrom and Saks Fifth Avenue and is featured in this month's Esquire feature, A Great Day in Menswear. It's also become a celeb favorite, with Madonna, Zoe Saldana, Bradley Cooper, and Justin Timberlake spotted rocking the caps.  
What's in store for fall? "The idea behind the campaign was to really focus back on the core of what Gents stems from, the caps," Reed tells us. "Now that the foundation has been set for what the brand stands for as a whole, I really wanted to take it back and focus on our fall 2015 product to show how much we have evolved in design and development of our core product." Reed also tells us that Weber is one to look out for. "I've been exposed to some of the greatest talent in photography from my days at Calvin Klein and it has been a while since a rising photographer has caught my eye like Brent Weber," he says. "His aesthetic and his eye is so classic and sophisticated. He's going to be huge. Brent also trained with Yu Tsai, who shot our first campaign with Adam Senn and Chad White, so it was a full circle moment."
Next up: Gents is a part of Nick Wooster's Cadillac collection, which debuts on Gilt on September 9th. Now go get a cap!