What is Fashion Week really like for bloggers and influencers? We sat down with sisters Charlotte and Sophie Bickley, co-founders of Yin2MyYang, to find out.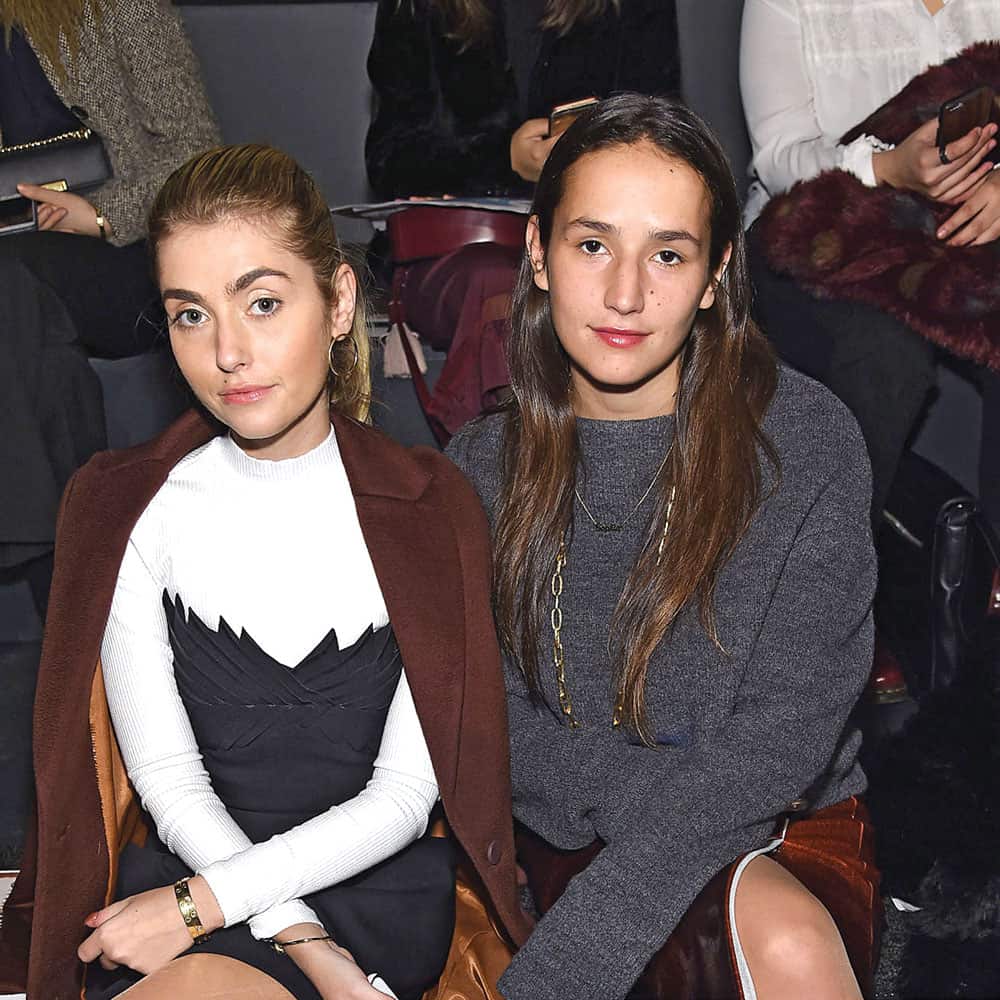 How did you prepare for NYFW this season?
Sophie Bickley: Every day is jam-packed with shows, so I spent my time figuring out which ones we wanted to see and which would be best for our followers. Then, I'm getting all the beauty looks ready. I like to have extra cool hairstyles and makeup. It's one week [twice a year] that you can be so out there, especially when you get photographed walking into a show.
How do you put together your outfits?
Charlotte Bickley: The process depends on whether the shows are dressing us, but the main idea is to dress in the brand's aesthetic.
Sophie: If we have a relationship with a brand, it's important that we wear their looks. The first Fashion Week we went to, we didn't have anyone dressing us. When there's a show we want to go to but may not be getting a full look, we'll bring a bag from the brand, or something like that.
What do you see as your roles in the industry during Fashion Week?
Charlotte: I think for influencers now, it's about getting the Instagram Stories up for our followers to see—that's the huge benefit for brands. They have so many eyes on these shows without needing a magazine to be there anymore. Having a million followers can be more valuable. Also, we get to put brands, like Staud, on our followers' radars that they don't necessarily know.
Sophie: If we're wearing a brand's clothes and we get put in street-style galleries, then that's great for brands as well. Our followers see how you can wear something. It's an honor to be dressed for the shows. Our followers are pretty engaged. They want to be part of what we're doing; they get to see a live fashion show. It's not just a slideshow of looks. However, it's unfortunate that when every show starts, every phone goes up. I've heard other people say that it's a shame, and I agree.
Which shows do you eagerly anticipate each season?
Charlotte: We love Cynthia Rowley. Coach is another one; we have a history with the brand because our dad worked there for 25 years. They have the most epic shows, and they do a good job of sharing their narrative in the show.
Sophie: The Coach shows are just done so well. Their February show was amazing; it was like a maze of models. It was the most incredible show I've been to. We also love brands that are engaged with us, like Alice + Olivia. We talk to, and take pictures with, [creative director] Stacey Bendet. I'm excited to see Rag & Bone because I love their clothing. Staud was cool last year because they all danced down the runway.
Charlotte: Sometimes we get invited to smaller shows too, and we like to introduce those brands to our followers as well.
How has the blogging landscape changed in the past five years?
Sophie: I think the phone thing, definitely. With Instagram Stories, that keeps getting worse. For us personally, I think now we're going to shows where we're dressed and stuff, and where we feel more respected.
Charlotte: The shows are more saturated, and it's much easier to go to them. I think Paris does a better job of keeping Fashion Week more intimate. There are still elite shows in New York, like Ralph Lauren and Carolina Herrera, that will always have that more exclusive vibe. It reminds us that there are shows we still aspire to go to.
What kind of feedback do you get from your followers about the catwalks?
Sophie: During fun shows like Staud, people get excited to see the clothing and the action. Last year, during Zimmermann, our followers loved it because the dresses were just so beautiful and breathtaking.
Charlotte: People are also excited to see what we're going to wear. Especially because it's the only time that I glam it up for a full week, so that's just fun content to share. We'll do polls to make it interactive.
What are you currently working on?
Sophie: Well, our role as editors-at-large at The Daily Front Row is a whole new opportunity. It's a different way to experience and talk about Fashion Week.
Charlotte: We're also partnering with Teva for the New York shows to highlight how you can wear those types of shoes with a high-fashion look. It's a fun, extra element to add to how we're styling looks.
Sophie: Sometimes we'll be involved with events and promoting them as well, but often that can come up last minute. It's always busy.
Read the complete new issue of The Daily Front Row below!
Subscribe to our newsletter and follow us on Facebook  and Instagram to stay up to date on all the latest fashion news and juicy industry gossip.