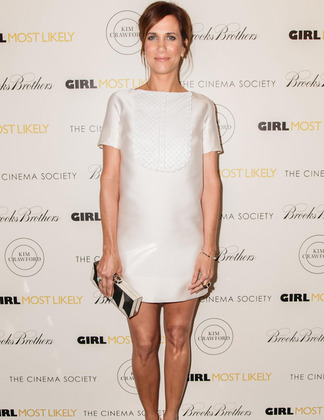 All About Watches! With Kristen Wiig
|
We recently chatted up Girl Most Likely star about her beloved timepiece and her parental pet peeve…
Let's talk luxury. What's your favorite watch?
I have a Cartier that I really cherish!
What kind of Cartier?
The Roadster. They don't make it anymore, but it means a lot to me.
What's your go-to cocktail icebreaker?
'Oh my God, did you guys watch Real Housewives this week?'
In your new movie you play a woman who moves back home. If you lived with your 'rents again, what would make you cringe?
Talking about what you're going to eat for lunch, while you're eating breakfast.